Agenda |
Évènements & colloques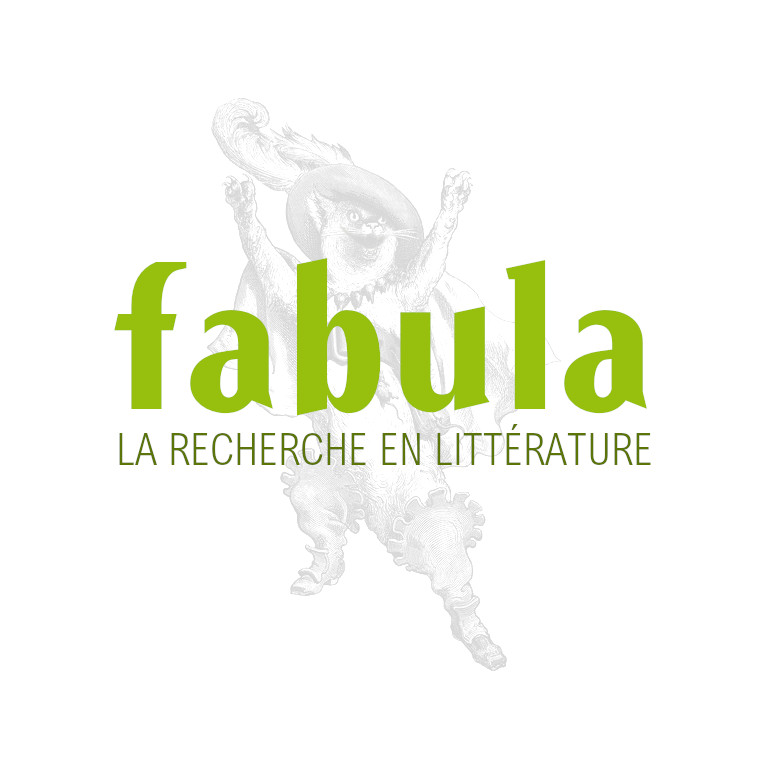 Persistence in/of Victorian Literature and Culture: A Postgraduate Conference
Le 7 décembre 2012
Université Paris Diderot, UFR d'Etudes Anglophones Charles V, 10 rue Charles V, 75004 Paris
Victorian Persistence: Persistence in/of Victorian Literature and Culture: A one-day postgraduate conference
Friday, 7 December 2012, Université Paris Diderot
The present-day globalization of Victorian writing can be traced back to the extraordinary plasticity of its textual and visual forms, as it travels from place to place and media to media. Such temporal, geographical, cultural, intertextual andintermedial persistence will be the subject of this one-day conference which will consider the different modes of resistance of literature within the nineteenth-century as well as its survival and rebirth in later times.
The aim of this interdisciplinary conference is to allow postgraduates to discuss their research with others and to open out the subject to other centuries and disciplines. We will approach the idea of persistence from the point of view of literature, cultural studies, and history.
Programme:
9.00 : Registration, welcome, introductory address by Professor Sara Thornton
9.30-10.30 : Panel 1: Time for a hundred visions and revisions. 
Chair: Professor Catherine Lanone (Université Sorbonne Nouvelle - Paris 3)
- Isabelle Roblin (Université du Littoral-Côte d'Opale): 'Rewritings as Re-visions'
- Owen Holland (University of Cambridge): 'News from Nowhere and the Roads Not Taken'
10.30-11.00: … Before the taking of a toast and tea: Tea break
11.00-12.30: Panel 2: Time future contained in time Past.  
Chair: Dr Caroline Pollentier (Université Sorbonne Nouvelle - Paris 3)
- Nicolas Pottier Casado (University of Oslo): '"The Nineteenth Century Going to Bed": Victorian Mothers Haunting Virginia Woolf´s The Years (1937)'
- Christopher Yiannitsaros (University of Warwick): 'A "sensible, shrewed, Victorian mind"?: Re-examining Agatha Christie's late- / neo- / anti-Victorianism'
- Clare Walker Gore (University of Cambridge): '"Am I Really Deformed?": The Social Model of Disability in Victorian Popular Fiction'
12h30-14h30: Lunch break. Enoteca, 25 rue Charles V.
14.30-16.00: Panel 3: Other echoes Inhabit the garden. Shall we follow? 
Chair: Professor Paul Volsik (Université Paris Diderot)
- Mark Fitzpatrick (Université Sorbonne Nouvelle - Paris 3), '"Where go the boats?" – Nostalgia and Adventure in the Work of Robert Louis Stevenson.' 
- Carey Gibbons, (Courtauld Institute of Arts), 'George MacDonald's At the Back of the North Wind'
- Rachel Anchor, (University of Leicester and the National Army Museum): 'Charged Encounters: The Enduring Appeal of the "Noble Six Hundred"'
16.00-16.30: Tea break
16.30-18.00: Keynote addresses:
- Professor Juliet John (Royal Holloway, University of London): 'Dickens and Modernity'
- Professor Jeremy Tambling (University of Manchester): 'Dickens's Persistent Roman'
18.00-20.00: Cocktail reception
The conference will take place in room A50 at the UFR d'Etudes Anglophones Charles V, 10 rue Charles V, 75004 Paris (métro: Bastille, Sully Morland or Saint-Paul). All are welcome.
This conference is supported by the British Association for Victorian Studies (BAVS), the LARCA (Laboratoire de Recherche sur les Cultures Anglophones) and the Ecole Doctorale 131 of Université Paris Diderot.
adresse
Université Paris Diderot, UFR d'Etudes Anglophones Charles V, 10 rue Charles V, 75004 Paris