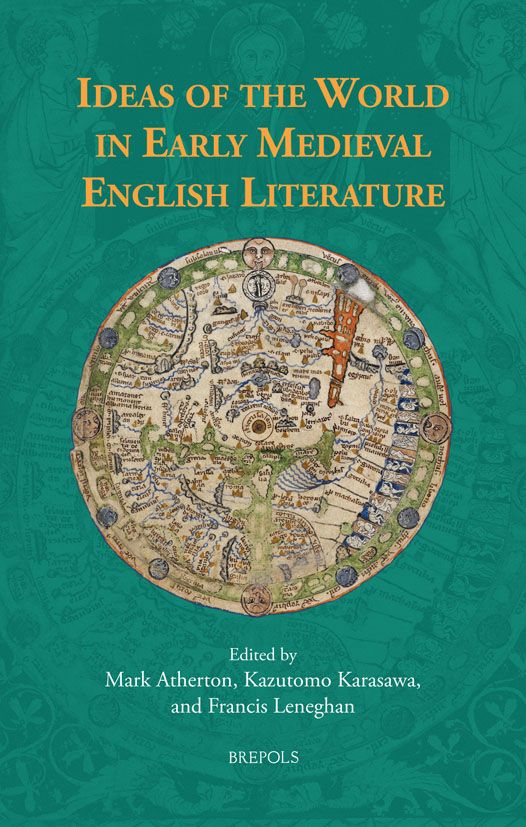 Mark Atherton, Kazutomo Karasawa, Francis Leneghan (ed.), Ideas of the World in Early English Literature
Turnhout, Patrick Daemen, coll. "Studies in Old English Literature", 2022
EAN : 9782503599571
442 pages
Prix : 115 EUR
Date de publication :
The essays in this volume investigate how the Anglo-Saxons perceived the outside world, how they positioned themselves in it, and how they interacted with it.
Across three thematically-linked sections, this volume charts the development of competing geographical, national, and imperial identities and communities in early medieval England. Literary works in Old English and Latin are considered alongside theological and historical texts from a range of disciplinary perspectives. Accounts of travel, foreign contacts, conversion, migration, landscape, nation, empire, and conquest are set within the continual flow of people and ideas from East to West, from continent to island and back, across the period. The fifteen contributors investigate how the early medieval English positioned themselves spatially and temporally in relation to their insular neighbours and other peoples and cultures. Several chapters explore the impact of Greek and Latin learning on Old English literature, while others extend the discussion beyond the parameters of Europe to consider connections with Asia and the Far East. Together these essays reflect ideas of inclusivity and exclusivity, connectivity and apartness, multiculturalism and insularity that shaped pre-Conquest England.
Table of Contents :
Acknowledgments, List of Figures, List of Abbreviations

Introduction: Foreign Contacts, Landscapes, and Empire-Building — MARK ATHERTON, KAZUTOMO KARASAWA, AND FRANCIS LENEGHAN

Here, There, and Everywhere 

Alfred and the East — DANIEL ANLEZARK

The Wanderings of Saturn: Psychogeography, Psalms, and Solomon and Saturn — RACHEL BURNS

Otherwheres in the Prose Texts of the Nowell Codex — S. C. THOMSON

Rome away from Rome: India, Rome, and England in Ælfric's 'Life of St Thomas' — LUISA OSTACCHINI

Christ Embracing the World: Ælfric's Description of the Crucifixion in 'De Passione Domini' — KAZUTOMO KARASAWA

A Place in the World 

Babel and Beyond: Thinking Through Migration in Genesis A — DANIEL THOMAS

The Sound-World of Early Medieval England: A Case Study of the Exeter Book Storm Riddle — BRITTON BROOKS

The Place of Stillness: Greek Patristic Thought in Cynewulf's Juliana — ELENI PONIRAKIS

St Rumwold in the Borderland — HANNAH BAILEY

The World of Ealdorman Byrhtnoth: A Landscape Biography — MARK ATHERTON

Nation and Empire 

Mapping Empire: Two World Maps in Early Medieval England — HELEN APPLETON
Good Neighbours? Representations of Britons, Welsh, Picts, and Scots in Pre-Conquest English Sources — CAITLIN ELLIS
From (North-)East to West: Geographical Identities and Political Communities in the Ninth- to Eleventh-Century Anglo-Scandinavian World — RYAN LAVELLE

Kings, People, and Lands: The Rhetoric of The Battle of Brunanburh—PAUL CAVILL

End of Empire? Reading The Death of Edward in MS Cotton Tiberius B I — FRANCIS LENEGHAN
Index
—
Mark Atherton is Senior Lecturer in English at Regent's Park College, Oxford.
Kazutomo Karasawa is Professor of English Philology at Rikkyo University.
Francis Leneghan is Professor of Old English at the University of Oxford, and a Fellow of St Cross College.