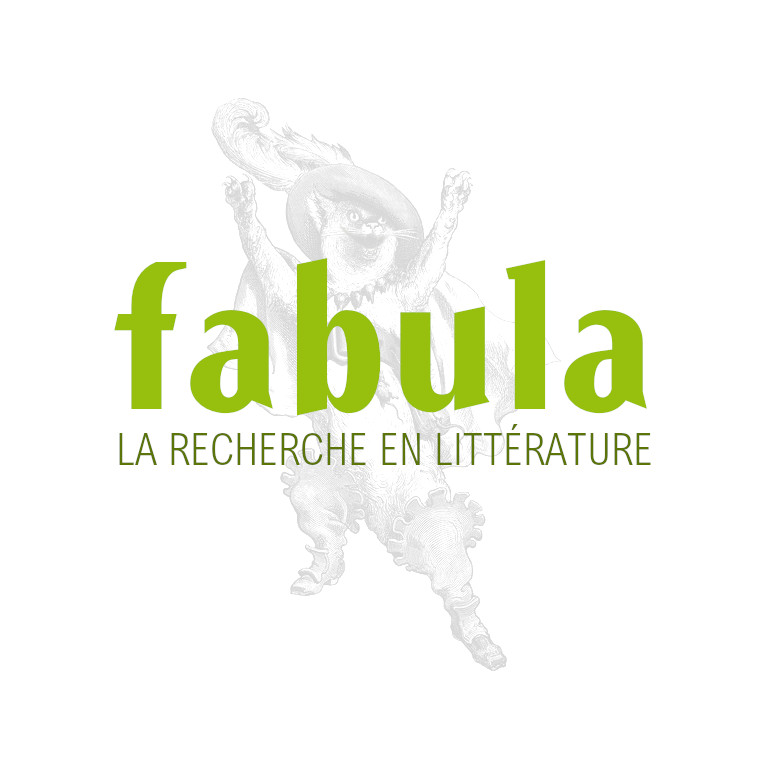 Bibliothèque en ligne: Questia
Information publiée le 23 août 2001 par
René Audet
(source : Liste Humanist)
Note de la direction: il n'est pas dans nos pratiques de faire de la publicité à des entreprises commerciales; cependant, dans la réflexion continue sur l'avenir du livre, une entreprise comme celle-ci doit faire l'objet de débats : est-ce vraiment l'avenir que l'on souhaite pour le livre scientifique ?



Questia's New Version 2.0 Nearly Doubles The Size of Its Collection
http://www.questia.com


CONTACTS:
Ann Brimberry
Andrea Hugg
Questia Media, Inc.
Public Relations
abrimberry@questia.com
andrea_hugg@richards.com

Questia Arms Students Headed Back To School With World's Largest Online Library

Questia's New Version 2.0 Nearly Doubles The Size of Its Collection

HOUSTON (August 15, 2001) - Headed back to school this month are 30 million web-savvy high school and college students looking for new ways to succeed. Many will look to the Internet to give them the academic edge needed to excel in today's highly competitive scholastic environment. The wealth of information on the Internet has become both a blessing and a curse for students. Although the Internet can be a huge time saver, finding credible information online is challenging. Now Questia, the world's largest online library of books, provides students with an easy and powerful solution.

Today, Questia launches its version 2.0, which includes a collection of more than 60,000 full-text titles - nearly double the size of its version 1.0 collection launched January 2001. Version 2.0 also improves Questia's tools, which enable users to personalize books by highlighting and making notes in them and to write better papers by automatically creating footnotes and bibliographies in various formats. Since the January launch, Questia has conducted extensive market research among student subscribers and met with many professors and librarians. The company has used that feedback as well as the advice of its Corporate Advisory Council to improve upon the Questia service. The Council is composed of former first lady Barbara Bush; Dr. Vartan Gregorian, president of the Carnegie Corporation; Dr. John Seely Brown, chief scientist of Xerox (NYSE: XRS); Dr. Sidney Verba, Harvard University library director; and Dr. Clifford Lynch, executive director of the Coalition for Networked Information.

"We listened to our users and designed Version 2.0 with one objective in mind - to exceed subscribers' expectations. Every area of the site was redesigned, from an entirely new user interface to simplifying the registration process. Additionally, all the tools and features are now incorporated into three areas which are the most important functions of the service -- search, read, and work," said Troy Williams, CEO and founder of Questia Media, Inc. Questia's version 2.0 has the following new features:

An increase in the library from 35,000 to more than 60,000 books and journal articles;

New tools for subscribers, including an automatic view of the recently used books, a personal bookshelf for storing and retrieving favorite books, and a customizable home page;

Re-organization of tools and functions around the three main areas of search, read, and work to improve the site's usability;

Faster search and navigation between books and within books;

America Online (NYSE: AOL) agreement that makes Questia available to all AOL subscribers on its Research and Learn Channel, as well as Netscape. AOL Keyword: Questia.

"We developed the Questia service to meet a tremendous student need - access to quality academic content online, 24 hours a day, seven days a week. When I was in college, the library was often closed when I wanted to use it. And even when it was open, the books I needed were often missing or checked-out. Questia provides every student with a college library in their room and no book is ever checked out," continued Williams. Besides student acceptance, faculty members also view the Questia service as useful, both as a source for teaching materials and as an effective anti-plagiarism tool. Using the search function to look for a phrase, professors can check a student's paper for material copied but not cited. "Questia provides several benefits for teachers," said Dr. Stanley Chodorow, Professor Emeritus of History, University of California, San Diego and Questia Media's Vice President for Academic Affairs. "It makes it possible for students to spend more time delving into their topic because the books and journals are never checked out or defaced. Additionally, the tools encourage the honest use of scholarly material and provide faculty with the means to uncover suspected plagiarism."

The cost of accessing the entire Questia collection and utilizing the research tools remains at $19.95 a month, and $149.95 annually. Special promotional pricing is offered through partners including America Online (NYSE: AOL), Britannica.com, and The Princeton Review, Inc. (NASD: REVU) website, Review.com.

About Questia

Founded in 1998, Questia Media, Inc., launched its revolutionary online library with powerful search and writing tools created specifically to help students write better papers faster in January 2001. Questia provides unlimited access to the full-text of an extensive collection of books, as well as a wide range of tools including highlighter, markup, automatic footnotes and bibliography builder. For millions of students and researchers, the QuestiaSM service will enable them to efficiently research and compose papers at any time, from virtually every connected corner of the world. Based in Houston with offices in New York and Los Angeles, Questia is delivering on the true promise of the Internet by providing access to a wealth of human knowledge. Visit www.questia.com for more information.