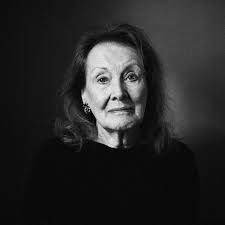 1974-2024 : Annie Ernaux's Years. A Global Perspective
Date de tombée (deadline) :
À : Edimbourg & St Andrews (U.K.)
'1974-2024: Annie Ernaux's Years – a Global Perspective'

International Conference

University of Edinburgh & University of St Andrews

3-5 October 2024

With Annie Ernaux's participation (pending confirmation)

Confirmed keynote speaker: Prof. Barbara Havercroft, University of Toronto

Annie Ernaux's writings have gained increasing international attention in recent years, especially since the English translation of Les Années (The Years), seen by many as her masterwork, was published in 2017 and shortlisted for the International Booker Prize in 2019. The global reach of her works culminated in the award of the 2022 Nobel Prize in Literature 'for the courage and clinical acuity with which she uncovers the roots, estrangements and collective restraints of personal memory'. This prestigious prize, that she was the first French female writer to receive, anchored her status as a major 20th and 21st-century author and instantly brought her global fame – she was for instance the guest of honour at the New Delhi world book fair in 2023.

Most of Ernaux's writings are non-fictional and depict the life experiences of a French woman born in 1940, as much as an experience of Frenchness across genders, social classes and generations. Yet, despite being situated in a specific time, space and in personal experience, critics and readers have often commented on the universal reach of her works.

Fifty years after the publication of Les Armoires vides (Cleaned Out) in 1974, her debut autobiographical novel partly based on her back-alley abortion in the 1960s, this conference aims to interrogate the universal dimension of Ernaux's books and locate them in an international context, assessing the significance of her writings beyond the French-speaking world.

As more translations of her books become available, this event will seek to broaden the scope of academic criticism on her works and shed light on her links with past and contemporary world literature, by examining her influences and legacy as a writer and public intellectual figure. Although the scholarship on Annie Ernaux emerged in the English-speaking world in the 1980s, this event will be the first international, solely English-speaking conference focusing on her work.

We are particularly pleased to host this event in Scotland where Ernaux's talks in August 2019 as part of the International Book Festival attracted a very large audience, both in French and in English, which was a testimony to the reach and relevance of her works. The conference will take place in the historic locations of Edinburgh and St Andrews across three days, with an opening evening at the French Institute in Edinburgh.

Questions and themes that will be addressed in the conference include, but are not limited to :

-the international reception and 'universal' dimension of Annie Ernaux's works
-the 'transpersonal' nature of her work, between the personal and the collective
-life-writing and genre hybridity (between fiction and non-fiction, intimacy and extimacy)
-perceptions and representations of time
-gender, identity and bodily experiences; self and others
-ageing, abortion and illness narratives
-the portrayal of post-1945 socio-political and cultural changes in France and beyond (e.g. feminism, social mobility…)
-travels and the significance of other countries and other cultures (eg. Venice; the USSR…)
-the influence of international authors and artists on her writing; Ernaux's legacy as a writer and her influence on contemporary authors and artists worldwide
-questions of translation and adaptation, across languages and media (intermediality)
-teaching Ernaux worldwide and pedagogical matters
-national and international fame, legitimacy, and the question of 'popularity' and popular culture; the 2022 Nobel Prize award
-Ernaux's status as a leftist intellectual and committed writer; the political scope of her work in France and beyond
 
We invite proposals for 20-minute papers (in English) to be sent before 29 September 2023 to both conference organisers:

Dr Fabien Arribert-Narce (Senior Lecturer in French, School of Literatures, Languages and Cultures, University of Edinburgh), f.arribert-narce@ed.ac.uk
Dr Elise Hugueny-Léger (Senior Lecturer in French, School of Modern Languages, University of St Andrews), esmh@st-andrews.ac.uk
About the conference organisers:

Dr Fabien Arribert-Narce is Senior Lecturer in French and Comparative Literature at the University of Edinburgh. He is the author of Photobiographies: pour une écriture de notation de la vie (Barthes, Roche, Ernaux) (Champion, 2014), and editor of L'Autobiographie entre autres (Peter Lang, 2013), The Pleasure in/of the Text (Peter Lang, 2021), and Intermedial Encounters Between Image, Music and Text (Peter Lang, 2023). His recent publications include articles on Ernaux's 'photojournal' in Écrire la vie and uses of photography in Mémoire de fille.

Dr Elise Hugueny-Léger is a Senior lecturer in French at the University of St Andrews. Her research focuses on contemporary life-writing and the creative writing process – she recently published Projections de soi: identités et images en mouvement dans l'autofiction (Presses Universitaires de Lyon, 2022). She is the author of Annie Ernaux, une poétique de la transgression (Peter Lang, 2009) and co-created the bilingual website www.annie-ernaux.org. In recent years, her work on Ernaux has focused on the reception of her books, including internationally, as well as on Ernaux's creative process.
—

Proposals for papers should include the name, affiliation and email address for all paper authors, as well as a brief (max. 250 words) abstract, paper title and biographical note (max. 50 words).

Proposals from practitioners, translators and members of the publishing community are particularly welcome alongside proposals from established academics and early-career scholars and PhD students.

Proposals from international speakers are particularly welcome.

The provisional programme of the conference will be announced at the beginning of 2024. This project will lead to a peer-reviewed publication of selected papers.