Agenda |
Évènements & colloques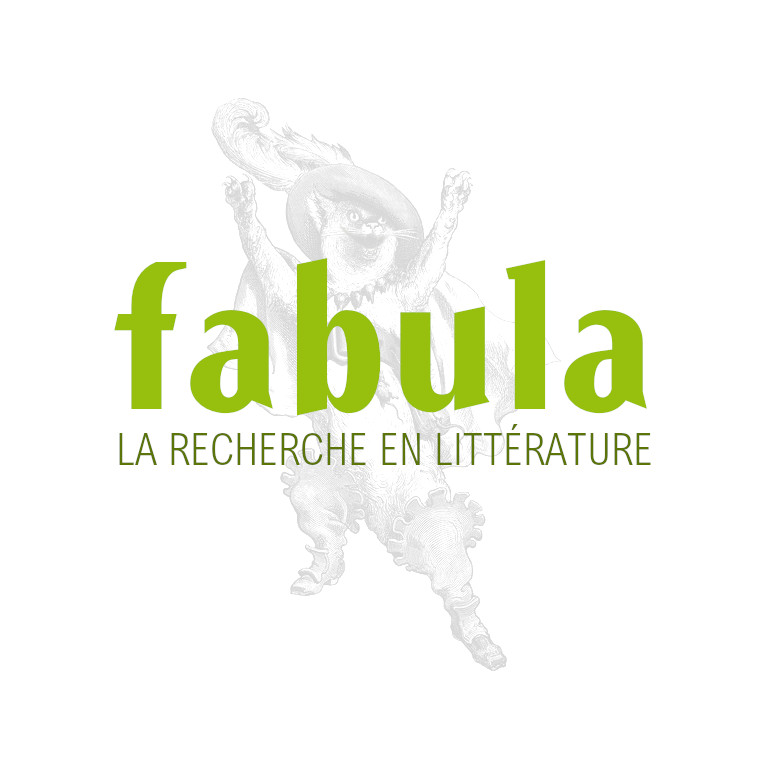 Science & literary criticism
Le 12 avril 2012
THURSDAY 12 APRIL 2012, ST JOHN'S COLLEGE, OXFORD: 20 ST GILES

SCIENCE AND LITERARY CRITICISM

A one-day symposium bringing together a variety of perspectives on the interplay between science and the study of literature, supported by the St John's College Research Centre in collaboration with the Balzan Interdisciplinary Seminar 'Literature as an Object of Knowledge', directed by Professor Terence Cave

Convenors: Emily Troscianko and Michael Burke

The 'cognitive turn' in literary studies has for some time now seemed on the verge of affecting the mainstream, but has not yet done so. This is in part because there are so many different ways of interpreting what a 'cognitive' or 'scientific' approach to the study of literature might be. This may have been a weakness of the area of 'cognitive literary studies', but it is also manifestly a strength. From cognitive poetics to cognitive narratology and cognitive stylistics, from discourse analysis and evolutionary literary studies to empirical and neuroscientific studies of literature, and other methodologies that as yet have no official label, numerous relative newcomers to the field of literary criticism are arguing for the benefits of acknowledging the cognitive nature of literature and therefore the relevance of science to studying it.

Works of literature (prose texts and poetry) are both written and read through processes of cognition (involving linguistic creation or comprehension, emotion, memory, and imagination), and describe characters who think, feel, see, remember, and imagine within the fictional world. Cognitive sciences including psychology, cognitive linguistics, and neuroscience have helped us to understand how all these processes work. Thus the argument for scientifically investigating the ways in which literary texts are created and enjoyed is a persuasive one, and the means of doing so are varied and exciting. Cognitive linguistics can, for example, help us understand how a text's language is processed and what sorts of text features – at the levels of semantics, syntax, and narrative construction – may have what effects; empirical studies can test these hypotheses on real readers; neuroscience can draw conclusions from the neural correlates of text-comprehension processes. These and other approaches have the potential to help us make precise and illuminating claims about the relationships that pertain between reader/author and text, and philosophy can help to delineate and mediate the convergence between disciplines. The influence need also not be all one-way: literary scholars may offer cognitive scientists ways of asking different research questions and refining their terminologies for conceptualising and testing specific aspects of reader response and human psychology more broadly.

This one-day symposium wishes to initiate a conversation between and about science and literary criticism by bringing together a range of approaches representative of the promising developments within the broad field of science-inspired ways of studying literature. Topics under discussion will include the following:

• Criteria for establishing terminologies and methodologies for studies in any of the areas mentioned above, and difficulties involved in so doing
• Work on narratology and stylistics from cognitive and philosophical perspectives
• Explorations of cognitive and emotional responses to fiction or poetry
• Analysis of characterisation, dialogue, focalisation, foregrounding, textual imagery, plot patterns, etc., and their effects on the reader
• Application of conceptual metaphor theory, theory of mind, conceptual blending, and other theoretical frameworks to understanding literary creation or literary effects
• Empirical studies of readers' responses to literature: methods and findings
• The value of brain imaging and neuroscience more generally for studying literature
• What the literary critics may offer the scientists: the prospects for real interdisciplinary dialogue

Confirmed speakers include:

Keynote: Raymond Gibbs (Psychology; University of California, Santa Cruz)
Michael Burke (Rhetoric and English; Roosevelt Academy, Utrecht University)
Gregory Currie (Philosophy, University of Nottingham)
Catherine Emmott (English, University of Glasgow)
Frank Hakemulder (Media and Culture Studies, Utrecht University)
Alan Palmer (independent scholar)

More details, including the full programme and abstracts, can be found on the St John's College Research Centre events page:
http://www.sjc.ox.ac.uk/1125/Events-and-Workshops.html.

Please register by emailing emily.troscianko@sjc.ox.ac.uk. The deadline for registration is Monday 2nd April. The conference fee (to be paid in cash on the day) is £20 (and includes lunch, tea and coffee, and wine reception).

For any further information please also contact emily.troscianko@sjc.ox.ac.uk.