Agenda |
Évènements & colloques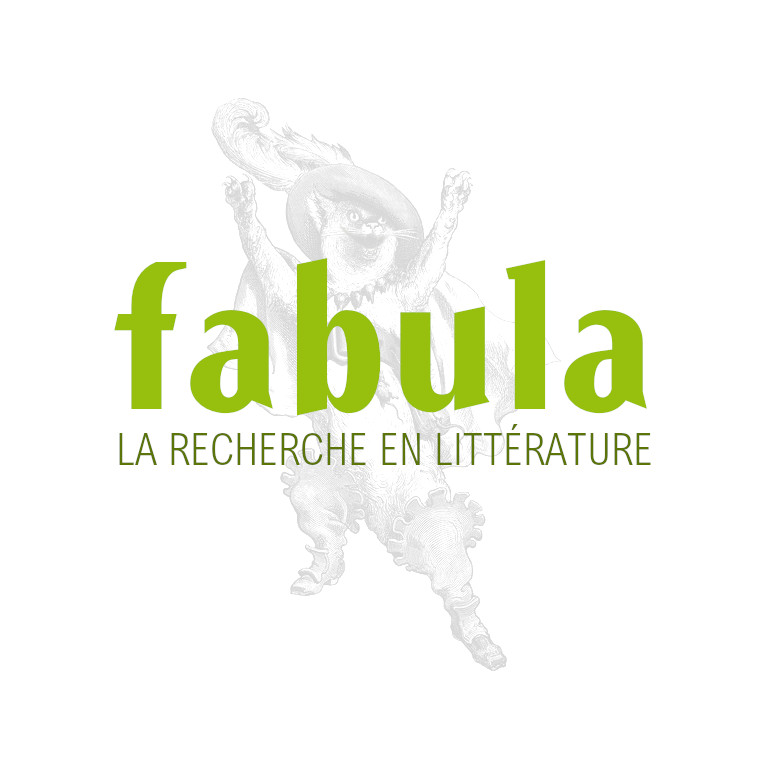 Retranslation in Context III (Gand, BE)
Du 7 février 2017 au 8 février 2017
Universiteit Gent, Belgique
RETRANSLATION IN CONTEXT III
Paul Bensimon et Antoine Berman avaient en 1990 consacré un numéro de la revue Palimpsestes à la thématique du "Retraduire", en y abordant d'emblée un certain nombre de topiques de ce qui relève désormais de la "théorie de la retraduction" ou "Retranslation Theory" (cf. Brownlie 2006). Le concept de retraduction se comprend dans sa double acception qui recouvre d'une part l'acte consistant à traduire un texte qui a déjà été traduit antérieurement dans une même langue et d'autre part le résultat de cet acte, le texte retraduit à proprement parler (Tahir Gürçağlar 2009, 233). Le phénomène est révélateur de l'enjeu traductif et se pratique partout dans le monde : depuis toujours les "classiques" littéraires, mais aussi de nombreux textes religieux, politiques ou philosophiques ont dans bien des cultures et bien des langues fait l'objet de traductions se superposant les unes aux autres. Quoique les matériaux existants soient abondants, la traductologie ne s'est penchée que récemment sur l'existence de la retraduction qui désormais intrigue les chercheurs comme le prouve notre riche programme.
Les conférences sont en anglais et en français.
PROGRAMME
TUESDAY 7 FEBRUARY 2017
8:30 – 9:30 - Registration / Welcome desk / Coffee
9:30 – 9:45 Introduction
9:45 – 10:45 Plenary session: Özlem Berk Albachten (Boğaziçi University) - Retranslations in Ottoman and modern Turkish societies
10:45 – 12:15 Session 1
Session 1A: Retranslating the classics (1)
Lada Kolomiyets (Taras Shevchenko National University of Kyiv): The early 1970s' Soviet debate on neoliteralism, focused on Valery Briusov's retranslation of Virgil's Aeneid, and the post-Soviet Ukrainian perspective of retranslating the classics
Effrossyni Fragkou (University of Athens & York University): Retranslation and the "habitus hypothesis"
Gritiya Rattanakantadilok (University of Leeds): Representation of Gender in English translations of Thai Epic Poem
Session 1B: Theory of retranslation
Vitor Amaral (Federal University of Rio de Janeiro): Broadening the Notion of Retranslation
Luc van Doorslaer (University of Leuven) & Susana Valdez (Lisbon and Ghent Universities): Retranslating and/or Recontextualizing TS Metalanguage
Iryna Odrekhivska (Ivan Franko National University of Lviv): Retranslation as a Force of Cultural Evolution
Session 1C: Quantitative approaches to retranslation
Mikhail Mikhailov (University of Tampere): Repeat without repeating?
Yongming Pei (Kent State University & China University of Geoscience) & Brian J. Baer (Kent State University): Beyond Source- and Target-oriented Approaches: Re-translating a Chinese Classic
12:15 – 13:30 Lunch
13:30 – 15:00 Session 2
Session 2A: Retranslating the classics (2)
Medjahed Milouda (Université de Montréal): Retraductions d' Al Moqaddima (Les Prolégomènes) d'Ibn Khaldoun
Mümtaz Kaya (Université de Hacettepe): La Philosophie dans le Boudoir et ses traductions vers le turc
Burcak Yakici (Université Bilkent): Le Discours de la Méthode de Descartes et ses traductions vers le turc à travers le temps
Session 2B: Retranslation ethics
Ahmad Ayyad (Al-Quds University): Retranslation of political texts: Mobilizing public opinion in support of peace in the Middle East
Gys-Walt van Egdom (Vrije Universiteit Brussel), Henri Bloemen (KU Leuven) & Winibert Segers (KU Leuven): «Garde ce que tu brûles»: Melancholy and the Ethics of Retranslation
Aniela Korzeniowska (University of Warsaw): On the dubious custom of rewriting canonical translations
Session 2C: Reception of retranslations
Adrienn Gulyás (Károli Gáspár University): On retranslating classics
Sevil Celik Tsonev (University of Graz) & Petar Tsonev (South West University): Rewriting and beyond in the (re)translations of Orhan Pamuk's novels in Bulgarian, Hungarian and German
Válmi Hatje-Faggion (Universidade de Brasília): Retranslated Brazilian novels into English: the reception of Machado de Assis´ six novels
15:00 – 15:30 Coffee break
15:30 – 17:00 Session 3
Session 3A: Retranslating Enlightenment ideas
Vanete Santana-Dezmann (Université de São Paulo): Le Rameau Neffe, de Goethe - original ou base de la retraduction Neveu de Rameau, de Diderot?
Guy Rooryck (Ghent University) & Lieve Jooken (Ghent University): Voltaire's Lettres philosophiques (1734) – a comparison of the eighteenth-century and modern English translations
Sonja Lavaert (Vrije Universiteit Brussel): The Traité des trois imposteurs: A philosophical plot, or (re)translation as a strategy of the Enlightenment
Session 3B: Retranslation and censorship
Lars Liljegren (Linköping University): The Forgotten Retranslation? Retranslating August Strindberg for Modern Readers
Andrew Samuel Walsh (Comillas Pontifical University Madrid): Retranslating Lorca's Homoerotic Poetry from Taboo to Totemic Texts – an Analysis of Ten Versions of the Ode to Walt Whitman
Sonja Djurić (University of Valencia): Unveiling Sexuality through Retranslating James Joyce's Ulysses into Serbo-Croatian
Session 3C: Socio-historical contextualization of retranslation
Cemal Demircioğlu (Okan University): Retranslation as Imitation/Emulation/Rewrite: Looking at the Concept from the Ottoman Practice in the 15th and 16th Century
Mary Wardle (University of Rome 'La Sapienza'): Eeny, Meeny, Miny, Moe: the reception of retranslations and how readers choose
Oleksandr Kalnychenko (V.N. Karazin Kharkiv University): Retranslation and Revision in Ukrainian Translation through the 1900s
19:00: Conference dinner
WEDNESDAY 8 FEBRUARY 2017
9:00 – 10:00 Plenary session: Kaisa Koskinen (University of Tampere) & Outi Paloposki (University of Turku) - Retranslation in the Finnish literary system
10:00 – 10:30 Coffee break
10:30 – 12:00 Session 4
Session 4A: Enjeux de la retraduction dans le domaine français
Cristina Vignali (Université Savoie Mont Blanc): La retraduction de Poema a fumetti de Dino Buzzati : une réécriture post-idéologique
Clémence Belleflamme (Université de Liège): Traduction et retraduction de Conversación en la Catedral : Etude du paratexte
Cindy Lefebvre-Scodeller (Université de Limoges): « Nouvelle traduction ». Les enjeux littéraires et éditoriaux de la retraduction au XXIe siècle
Session 4B: Retranslation and genre (1)
Charlotte Bollaert (Ghent University): Sartre's La Putain Respectueuse in Soviet Russia: a Comparative Inquiry into the Motives for Theatre Retranslation for Reading and Theatre Retranslation for Performance
Aleksandra Kamińska (Jagiellonian University): Retranslation as Celebration: A Great Feast of Languages Project
Francis Mus (Université de Liège & KULeuven): De la (re)traduction à l'adaptation. Les manifestations multiples de Book of Longing (Leonard Cohen, 2006)
Session 4C: Economics of retranslation (1)
Şule Demirkol Ertürk (Yeditepe University): The Visibility of the First Translator and the Functions of Peritexts in Retranslations: Paul Valéry's Monsieur Teste in Turkish
Bilal Çelik (Boğaziçi University): Translational relationship between Kurdish and Turkish: The re/translation of Şivanê Kurmanca into Turkish
Zofia Ziemann (Jagiellonian University): Competition Factors and Dynamics in Literary Retranslation: The Case of the English Bruno Schulz
12:00 – 13:30 Lunch
13:30 – 15:00 Session 5
Session 5A: Retranslation of Russian classics
Natalia Kaloh Vid (University of Maribor): Retranslations Through Time and Space: The Case of Six Retranslations of Mikhail Bulgakov's Sunset Novel "The Master and Margarita"
Pieter Boulogne (KU Leuven & Ghent University): And now for something completely different: again the same book by Dostoevsky. A (con)textual analysis of Dostoevsky-retranslations into Dutch in the period 1882-2017
Michel De Dobbeleer (Ghent University): Permissible and Peaceful: Retranslations of Lev Tolstoi's Sevastopol Sketches into English, French, Italian and Dutch
Session 5B: Retranslation Hypothesis revisited
Julieta Widman & Adriana Zavaglia (University of São Paulo): Foreignization/domestication in The Passion According to G.H.: a qualitative and quantitative study
Gleiton Malta (University of Brasilia) & Cristiane Silva Fontes (Minas Gerais Federal Institute): The retranslation view from the procedural approach
Elisa Pantaleo (University of Milan): On the Intertemporal Factor in a Retranslated Modern Classic. Modernizing vs Historicizing the Italian Retranslations of F. Scott Fitzgerald's Tender Is the Night
Session 5C: Economics of retranslation (2)
Marina Alonso Gómez (University of Málaga): E. M. Forster retranslated: the case of A Passage to India in Spanish
Snježana Veselica Majhut (Zagreb University): Why retranslate? From text to context and back: the case of Robinson Crusoe in Croatia
Alberto Fuertes Puerta (Universitat Rovira i Virgili): Plagiarism as retranslation, retranslation as plagiarism: the notion of translatorship in the Spanish publishing industry during the second half of the 20th Century
15:00 – 15:30 Coffee break
15:30 – 17:00 Session 6
Session 6A: Children's literature retranslated
Naòmi Morgan (Université du Free State): (Re)traduire Le petit prince en une langue minoritaire : le cas de l'afrikaans
Izabela Szymańska (University of Warsaw): Quest for enrichment vs quest for an ultimate interpretation. On the translator's skopos in the newest Polish rendition of Alice's Adventures in Wonderland vis a vis its earlier translations
John Milton (Universidade de São Paulo): The retranslations of the Brazilian children's author Monteiro Lobato
Session 6B: Retranslation and genre (2)
Lidia Rura (Ghent University): Motives of retranslation
Gabriella Valentino (Swansea University): The Re-Translation of Humour
Seyhan Bozkurt (Okan University): The Evolution and the Expansion of 'Realism' in Turkish Literary Discourse
Session 6C: Self-retranslation
María Laura Spoturno (Universidad Nacional de La Plata & Consejo Nacional de Investigaciones Científicas y Técnicas): On Self-retranslation. The Case of Rosario Ferré's "The Youngest Doll"
Yu Jing (Hong Kong Polytechnic University): Self-retranslation and the longevity of a translation
17:00 Closing reception
adresse
Universiteit Gent, Belgique