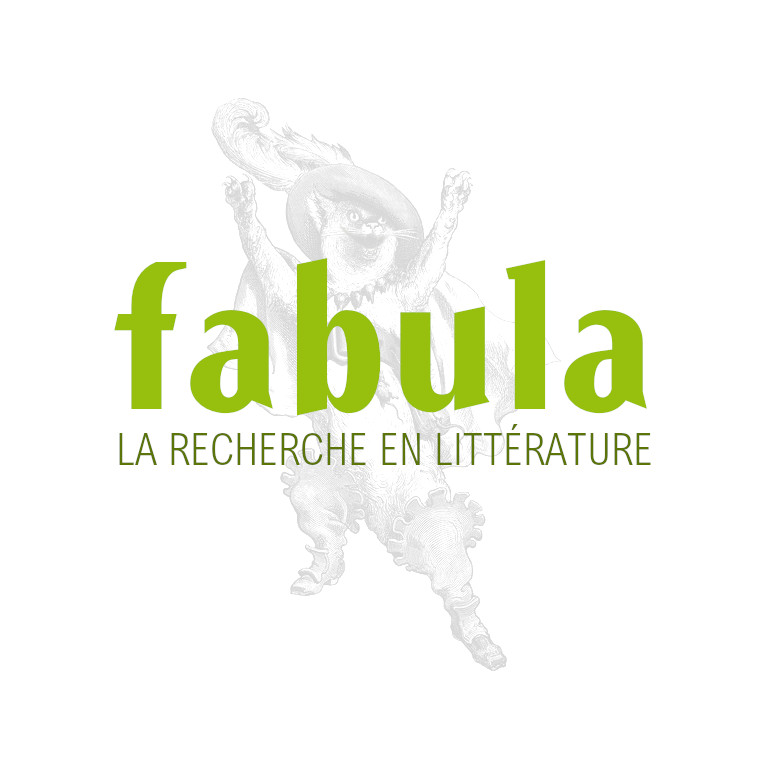 Réponses à la "crise de la philosophie". Georg Simmel face à l'histoire de la philosophie (Bonn, Allemagne)
Le 3 septembre 2018
Bonn, Allemagne
Colloque international 
Réponses à la "crise de la philosophie"
Georg Simmel face à l'histoire de la philosophie
Antworten auf die "Krise der Philosophie"
Georg Simmels eigentümliche Haltung zur Philosophiegeschichte
Organisé par Matthieu Amat (Lausanne), Michael Forster (Bonn),
Efraim Podoksik (Jérusalem), Melanie Riedel (Bonn).
3-5 septembre 2018
Université de Bonn, Institut für Philosophie, Poppelsdorfer Allee 28, D 53115 Bonn
Langues : allemand et anglais
L'entrée est libre dans la limite des places disponibles.
Présentation
In his diagnosis of the "crisis of culture" Georg Simmel also includes philosophy expressis verbis. As Simmel clarifies, it is in philosophy that a "crisis" manifests itself, which is characteristic of modern culture as a whole.
"Within the philosophical development the crisis seems to me to be more far-reaching than is ordinarily conceded. The basic concepts and methodical functions, which, having been cultivated since Hellenism, are applied to the world-material, in order to form philosophical worldviews from it, have, as I believe, achieved everything they were able to yield in this respect…; if the signs are not deceiving, the entire philosophical apparatus is in the beginnings of becoming a shell which is emptied of life."
Simmel's criticism of the philosophy of his time is the point of departure for our conference. From there we would like to make his relation to the history of philosophy the object of our deliberations. This seems so important to us, because Simmel therein expresses – at times more or less explicitly – what philosophy is or in his opinion should be – also as an answer to the detected crisis of philosophy. Especially Simmel's reception of Kant, Nietzsche, Schopenhauer, Schleiermacher and Goethe, Heraclitus and Meister Eckhart, will be examined in our conference.
We are thereby pursuing both a historical, as well as a systematic goal. Simmel has given not only path-breaking, but also quite disputable suggestions, which we, 100 years after Simmel's death, would like to illuminate in their effect, their problematic nature and their relevance.
PROGRAMME
MONTAG, DEN 3. SEPTEMBER
8h30
Empfang der Teilnehmer
Erste Sitzung. Form des Philosophierens
9h00
Olli PYYHTINEN, From Metaphysics of Dogma to Metaphysics as Life. On Simmel's Endeavour to Bring Philosophy to Life
9h50
Jared MILLSON, Simmel's Epistemology. Clean Up and Made Respectable
10h40 Kaffeepause
10h50
Efraim PODOKSIK, The Leitmotiv of Unity and Variety in Simmel
11h40
Thomas ZWENGER, Simmels Geschichtsphilosophie. Eine kritische Auseinandersetzung
12h30 Mittagsimbiss
Zweite Sitzung. Welche Metaphysik?
13h40
Ingo MEYER, Kunst und Metaphysik
14h30
Matthieu AMAT, "Metaphysik des Diesseits". Ein philosophisches Programm?
15h30 Ausflug ins Ahrtal
(Zug ab Bonn HBF nach Dernau 15:47)
DIENSTAG, DEN 4. SEPTEMBER
Dritte Sitzung.
Das Schreiben der Philosophiegeschichte. Wie die Klassiker lesen?
9h15
Johannes STEIZINGER, Simmel's Theory of Worldviews. A Relativistic Reading of the History of Philosophy?
10h05
Denis THOUARD, Schleiermacher und Schopenhauer. Horizontale und vertikale Modelle
10h55 Kaffeepause
11h10
Paola GIACOMINI, Truth and Form between Goethe and Simmel
12h00
Davide RUGGIERI, The Tragedy of Culture and the culture of tragedy. Some remarks on Georg Simmel's interpretation of Arthur Schopenhauer's philosophy
12h50 Mittagspause
Vierte Sitzung.
Mystik, Religiosität und Moderne
14h30
Austin HARRINGTON, "Schicksal" bei Simmel und Maurice Maeterlinck
15h20
Amos MORRIS-REICH, Jewish History and Simmel's "bounded contingency"
16h05 Kaffeepause
16h25
ALOIS HALBMAYR, Simmel und Mystik
17h15
Melanie RIEDEL, Simmels "moderner Heraklitismus" und die Verdunklung des Geistes
19h Gemeinsames Abendessen
MITTWOCH, DEN 5. SEPTEMBER
Fünfte Sitzung.
Moral- und Politikphilosophische Perspektive
9h15
Monica MARTINELLI, "Das Individuum und die Freiheit". Die Aktualitהt des Gedankens von Georg Simmel
10h05
Jiha KANG, Kant and Simmel in Moral Philosophical Perspective
10h55 Kaffeepause
11h10
Martin KUSCH, Simmel's Moralwissenschaft and the Rée-Nietzsche Controversy over the Genealogy of Morals
12h00
François THOMAS, Simmel und die Philosophie des Schauspielers. Tragödie der Kultur, Relativismus und Lebensphilosophie
12h50 ENDE DER KONFERENZ (MITTAGESSEN AUF "FREIWILLIGER BASIS")