Agenda |
Évènements & colloques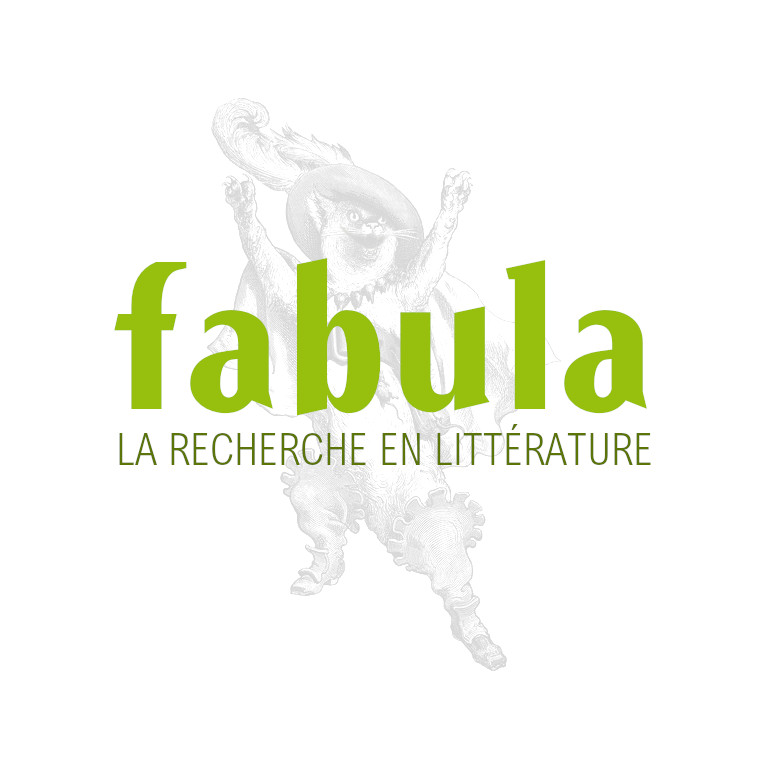 Institute of French Cultural Studies, 2017 : "Cultures of Place, Cultures of Space"
Du 19 juin 2017 au 18 juillet 2017
Dartmouth
         Institute of French Cultural Studies, 2017 Summer Institute : "Cultures of Place, Cultures of Space"
         June 19 - July 18, 2017
at DARTMOUTH COLLEGE ; Director : LAWRENCE D. KRITZMAN, Dartmouth College ; Associate Director : Brian J. Reilly, Fordham University ; Administrator : Mary Fletcher
Faculty:
Christian Biet (Université de Paris X-Nanterre)
Verena Conley (Harvard University)
Suzanne Guerlac (University of California, Berkeley)
Jane Hiddleston (Oxford)
Michel Jeanneret (Université de Genève)
Stephen G. Nichols (The Johns Hopkins University)
Philippe Roger (École des hautes études en sciences sociales)
Peter Szendy (Université de Paris X-Nanterre)
Georges Vigarello (École des hautes études en sciences sociales)


Invited Lectures:
Lia Brozgal (UCLA)
Tom Conley (Harvard University)
Marian Hobson (Queen Mary University of London)
Pierre Léglise-Costa (Sciences Po)
Warren Motte (University of Colorado, Boulder)
Presentation of the Focal Theme for the 2017 Institute:
Cultures of Place, Cultures of Space

            Over two decades ago the Committee for the Future of French Studies was founded by Lawrence Kritzman and the late Edouard Morot-Sir in order to respond to the changing academic environment and to help boost students' interest in the study of French. In American universities the teaching of French is facing two different challenges: the restructuring of academic interests around interdisciplinary research and programs, and the need for a broader understanding of French in a global context. The Institute remains committed to the teaching of French courses in French.

            The major goal of the Institute of French Cultural Studies is to allow advanced graduate students and assistant professors in French to partake in contemporary cultural debates on both sides of the Atlantic and to prepare them to supplement the programmatic needs of French departments in developing courses in interdisciplinary studies taught in French.

            The 2017 Summer Institute of French Cultural Studies will be the thirteenth institute aimed at revitalizing and enriching the teaching of French. "Cultures of Place, Cultures of Space" will be the focal theme of the Institute to be held at Dartmouth in the summer of 2017. The 2017 Summer Institute of French Cultural Studies will be the thirteenth institute aimed at revitalizing and enriching the teaching of French. "Cultures of Place, Cultures of Space" will be the focal theme of the Institute to be held at Dartmouth in the summer of 2017. Every manifestation or contestation of French culture can be situated within a space, whether the geographic space of political borders, the social space of human interaction, the textual space of literature, or the psychic space of the individual mind. Whenever a space is defined or mapped, it is given meaning, turning it into a place, a lieu de mémoire, and thus a site of cultural study. The 2017 Institute will explore the spaces and places of French and francophone cultures. The subtle interaction between space and place has had profound consequences on the practice of everyday life, and the often unarticulated boundaries of space reveal much about the cultural practices of all types — religion, commerce, leisure, politics, the arts, etc. French thinkers throughout the centuries have probed Henri Lefebvre's triad of the perceived (perçu), conceived (conçu), and lived (vécu) spaces of culture, and we will follow them in exploring the construction of meaning for spaces and places historically (Middle Ages to the present) and globally (the francophone world) by focusing on topics relating to literature, history, philosophy, political science, the visual arts (painting and film) and anthropology.

            Directed by Lawrence Kritzman (Dartmouth College) and associate director Brian Reilly (Fordham University) this institute will examine the disciplinary boundaries and pedagogical practices in the teaching of French and Francophone culture in the foreign language classroom by pairing prominent scholars from a variety of fields and different institutions of higher learning from both sides of the Atlantic.

           The faculty will include scholars from the United States, the United Kingdom, and France: Christian Biet (Université de Paris X-Nanterre); Verena Conley (Harvard University); Suzanne Guerlac (University of California, Berkeley); Jane Hiddleston (Oxford); Michel Jeanneret (Université de Genève); Stephen G. Nichols (The Johns Hopkins University); Philippe Roger (École des hautes études en sciences sociales); Peter Szendy (Université de Paris X-Nanterre); Georges Vigarello (École des hautes études en sciences sociales). Special seminars will also be given by: Lia Brozgal (UCLA); Tom Conley (Harvard University); Marian Hobson (Queen Mary University of London); Pierre Léglise-Costa (Sciences Po); Warren Motte (University of Colorado, Boulder). 

            The 2017 Institute will provide an opportunity for twenty-three participants in the US to interact with some of the most distinguished scholars of French and Francophone literature, history and society, ethnography, the visual arts, philosophy, psychoanalysis and mathematics. in order to set new directions in the study and teaching of French culture by examining cultural practices relating to gastronomy from a variety of interdisciplinary perspectives. The 2017 institute will include daily sessions by institute faculty, guest lectures and weekly workshops devoted to practical application for classroom use and curriculum development based on French language materials used in an interdisciplinary context.
Curriculum Development
            The 2017 summer Institute takes up the goals of the Committee for The Future of French Studies, and follows the tradition set by the 1994 pilot Institute directed by Professor Kritzman (Dartmouth) on "Culture and Memory in France."  Subsequent Institutes have treated the following subjects: "Identities, Communities, and Cultural Practices" (1995); "Print-Culture in France" (1997); "Science and Culture" (1999); "Visual Cultures" (2001); "Culture and the Law" (2003) and "The Culture of Everyday Life" (2005); "The Culture of Death" (2007); "Culture and Religion" (2009); "Culture and Time" (2011); "Culture and Food" (2013); "Culture and the Political" (2015).
            As in the previous Institutes, our educational mission for 2017 is to encourage American college and university teachers of French to bring to bear on the exemplary model presented by the theme of "Cultures of Place, Cultures of Space" the perceptions of different disciplines in order to organize courses that would fit the purposes of truly integrated interdisciplinary programs in French Cultural Studies. Each week a team of American or French scholars will give seminars on related topics.  The seminars will take place Monday through Thursday mornings from 9:45 to 12:15.  Friday mornings (also 9:45 to 12:15) will be devoted to a round-table discussion amongst participants and faculty.  In addition to the daily seminars, once a week a pedagogical seminar will emphasize possibilities for classroom use. The seminar will enable participants and faculty to experiment with ideas discussed in the weekly seminars. They will also involve discussion concerning the selection of French language course materials for each week's topic that would best serve curriculum development. In general, the workshop will take place on Thursday afternoon between 2:30 and 4 PM. Finally, there will be weekly lectures and special seminars given by distinguished guests of the Institute.
WEEKLY SEMINARS
TIMES & LOCATIONS SUBJECT TO CHANGE
Week 1: June 19
Monday, June 19       6:00-8 p.m.     Opening Reception
                                                          The Market Table Restaurant
                                   8:15 p.m.        Christian Delacampagne Memorial Opening Lecture
                                                          Tom Conley, "Spatial Theory: In Practice"
                                                          Location: Haldeman Center 041 Kreindler
Tuesday, June 20       9:45-12:15      Lawrence Kritzman, Introduction and Orientation
                                                          "A Certain Idea of French"
                                                          Location: Rockefeller 106 Class of 1930 Room
                                   2:30-5             Nichols, Seminar I
                                                          Location: Kemeny Hall 006 Herringer
Wednesday, June 21  9:45-12:15      Nichols, Seminar II
                                                          Location: Kemeny Hall 105
                                   2:30-5                         Jeanneret, Seminar I
                                                          Location: Kemeny Hall 006 Herringer
Thursday, June 22     9:45-12:15      Jeanneret, Seminar II
                                                          Location: Haldeman Center 125 Straus Conference
                                   4:30                 The Grand Marnier Lecture
                                                          Marian Hobson, "Derrida: Spacing and Placing
                                                                                             Without Let or Stay"
                                                          Location: Rockefeller 003
Friday, June 23          9:45-12:15      Table ronde
                                                          Location: Rockefeller 106 Class of 1930 Room
                                   12:30-2           Institute Participants and Faculty Luncheon
                                                          Market Table Restaurant
Week 2:  June 26
Monday, June 26       9:45-12:15      Biet, Seminar I
                                                          Location: Rockefeller 003
                                   4:30                Motte, Lecture
                                                          Location: Rockefeller 003
Tuesday, June 27       9:45-12:15      Biet, Seminar II
                                                          Location: Rockefeller 003
                                   4:30                Léglise-Costa, Lecture 1
"L'espace dans l'architecture gothique française,
ou l'absence de l'espace ?"
                                                          Location: Rockefeller 003
Wednesday, June 28  9:45-12:15      Roger, Seminar I
                                                          Location: Rockefeller 106 Class of 1930 Room
                                   4:30                Léglise-Costa, Lecture 2
"L'espace architectural repensé dans le cinéma français :
quelques films classiques pour y réfléchir ensemble"
                                                          Location: Rockefeller 106 Class of 1930 Room
Thursday, June 29     9:45-12:15      Roger, Seminar II
                                                          Location: Rockefeller 209 Ruebhausen Study Room
                                   2:30-4             Séminaire pédagogique
                                                          Location Kemeny Hall 007 Bloom/Chao
Friday, June 30          9:45-12:15      Table ronde
                                                          Location Rockefeller 106 Class of 1930 Room
Week 3:  July 3
Monday, July 3         9:45-12:15      Vigarello, Seminar I
                                                          Location TBA
                                   4:30                The Maurice Parisier Lecture
                                                          Lia Brozgal, "Paris Re-Mapped:
                                                                                 Urban Space in the Anarchive"
                                                          Location: TBA
Tuesday, July 4         9:45-12:15      Vigarello, Seminar II
                                                          Location TBA
Wednesday, July 5    9:45-12:15      Guerlac, Seminar I
                                                          Location TBA
                                   2:30-4             Séminaire pédagogique
                                                          Location TBA
Thursday, July 6       9:45-12:15      Guerlac, Seminar II
                                                          Location TBA
                                   2:30-5             Table ronde
                                                          Location TBA
Friday, July 7             Institute Recess
Week 4:  July 10
Monday, July 10       9:45-12:15      Conley, Seminar I
                                                          Location TBA
                                   2:30-5             Szendy, Seminar I
                                                          Location TBA
Tuesday, July 11       9:45-12:15      Conley, Seminar II
                                                          Location TBA
                                   2:30-5             Szendy, Seminar II
                                                          Location TBA
Wednesday, July 12  9:45-12:15      Hiddleston, Seminar I
                                                          Location TBA
                                   7:30-10           Fête du 14 juillet
                                                          Dartmouth Outing Club, Occom Pond
Thursday, July 13     9:45-12:15      Hiddleston, Seminar II
                                                          Location TBA
                                   2:30-4             Séminaire pédagogique
                                                          Location TBA
Friday, July 14          9:45-12:15      Table ronde
                                                          Location TBA
Friday, July 14 to Sunday, July 16  Individual Group Meetings for Final Presentations
Week 5: July 17
Monday, July 17       9:45-12:15      Group Presentations
                                                          Location TBA
                                   2:30-5             Group Presentations
                                                          Location TBA
                                   7:30-10           Final Banquet
                                                          Location TBA
Tuesday, July 18: Departures before 11AM.
OVERVIEW OF THE SEMINARS
Week 1
Stephen G. Nichols
Seminars 1&2: The Culture and Politics of the Gothic Cathedral
Medieval churches—embodied by French Romanesque and Gothic edifices—have an odd status in modern culture. They are visible as monumental reminders of the medieval past, but little understood for what they actually were: dynamic creators of culture and politics in their own time. And they did almost from the beginning.
When the first millennium of the Christian Era arrived in the decades following the year 1000, people began to recognize that apocalyptic predictions like Revelation 20:7—"And when the thousand years shall be finished, Satan shall be loosed out of his prison"—were not literal, but had taken on a new meaning. By the year 1033, the era of the Incarnation extended well beyond that of the Roman Empire that had sought to suppress it. Far from reading apocalyptic texts as a doomsday scenario, eleventh-century Christians perceived their age optimistically as the dawn of a new millennium when Christianity would extend its sway over even more lands. This optimism reflected a reassessment of the rapport between the spiritual and the physical world, where the material world was reconceived as simultaneously divine space and political place. Specifically, the land—cities and villages—would serve as settings for staging symbolic displays of a new age where Church and State would spread and defend the Christian faith. The displays took the form of a new kind of church—with an important new mission—and a correspondingly new kind of historical writing.
Rodolphus Glaber (985-1047 C.E.)—one of the most important historians of the period—exemplifies this new mode of thinking that shaped architecture and verbal narrative alike. Most notably, Rodolphus reversed the way time was viewed. From our perspective he launched the concept of news. "News" is what happens in the present. For Rodolphus the big news was not just that the world hadn't ended, but that a new era had begun. This era ensured temporal continuity of the everyday world, where events matter because they are the stuff of future history. Or, as he tells us in his History of [My] Own Time (1027-1047 C.E.)—'history' begins in the here and now when things worthy of record occur daily and must be recorded for posterity.
He offers a stunning illustration of his vision in his famous metaphor of the world being cloaked in "a white mantle of churches."
Just before the third year after the millennium, throughout the whole world, but most especially in Italy and Gaul, men began to reconstruct churches...so it seemed as though each Christian community were aiming to surpass all others in the splendor of construction. It was as if the whole world were shaking itself free, shrugging off the burden of the past, and cladding itself everywhere in a white mantle of churches.
The phenomenon Glaber describes is a wave of construction of new and larger churches in the style known—since the early 19th century—as Romanesque. They were made possible by the collaboration of Church, aristocracy, and a nascent merchant class (the bourgeoisie). What distinguished these new edifices from earlier churches was their boldness, verging on monumentality. Size mattered because churches were not simply functional houses of worship, but also—and more significantly—symbols of the divinely ordained power and authority of Church and State. During services on solemn religious feast days, when all the social classes and ecclesiastical orders gathered within, the church—like the host at the moment of consecration—became the mystical kingdom of God. Monumentality mattered because the bigger and bolder the building—and throughout the Middle Ages churches were the tallest buildings in towns and cities, visible to travellers from miles away—the more commanding the symbolism.
So important was this monumental imperative that it drove architectural innovation, and with it industrial and mercantile development. Romanesque churches might grow in mass horizontally, they could spread out to occupy more space, but the round arch, which was their principle support, kept them earth-bound. They could not soar. A new kind of supporting arch was needed—one that could distribute the weight of walls and roof differently. In one of the supreme ironies of the Middle Ages, it was from Muslim mosques that Christian churches acquired the pointed arch that would make possible the soaring heights of Gothic cathedrals. Adding to this irony is the fact that the first Crusade allowed Frankish knights to discover the graceful mosques and palaces of Islam. Once French architects adapted the pointed arch to evolve a lofty new style— which the Renaissance derisively baptized "Gothic" (meaning "barbarous")—gothic architecture spread throughout France and Europe to the point where it became synonymous with medieval culture in general. Intriguingly, the aspirations and practice of this style intersect with the development of theology, philosophy, visual art, music, literature and book history during the "gothic" period from the 12th to the 15th centuries.
Michel Jeanneret
Seminar 1: Thomas More et Rabelais: Utopies et autres mondes
De l'Utopie de Thomas More, on retiendra surtout le livre I, sur les Grandes Découvertes alors en cours et leurs effets sur la représentation du monde : décentrement, accueil de l'étrangeté, ébranlement des certitudes. On commentera quelques passages pour établir quel est l'effet de ce long préambule sur la crédibilité de la société utopique et quel type d'espace s'ouvre ainsi aux voyageurs puis aux lecteurs. On constatera enfin que la recherche de l'autre contamine le regard que l'on porte sur soi. Dans les récits de Rabelais, on voyage aussi sur des mers lointaines et on rencontre même une utopie, l'abbaye de Thélème. Sur tous les points, on verra comment Rabelais prend le contre-pied de More. Après l'examen rapide de quelques passages, on commentera le chapitre 43 du Quart Livre, sur les habitants de l'île de Ruach.
Seminar 2: Descartes et Versailles : structurer l'espace
On se demandera, à partir de deux figures exemplaires, Descartes et le parc de Versailles, comment la culture classique, dans la France du XVIIe siècle, construit son espace. Le début du livre II de la Critique de la méthode esquisse une esthétique fondée sur les valeurs d'ordre, d'unité et d'harmonie : une utopie, et un projet de maîtrise qui sert aussi de métaphore à la méthode du philosophe. La construction ex nihilo du parc de Versailles, quarante ans plus tard, applique et illustre cet idéal. On en illustrera le programme et la signification, élaborés par une équipe de savants et d'artistes placés sous le contrôle de Louis XIV. On montrera la portée politique et idéologique du décor et des spectacles de la monarchie absolue.
Week 2
Christian Biet
Seminar 1: Le lieu théâtral a une histoire
La place du lieu théâtral dans la cité est capitale pour envisager la spécificité de ce qu'on vient y faire.Un tréteau sur un pont ne sera pas propice au silence ou à la concentration du public, si bien que les farceurs qui sur-jouent avec ardeur auront bien plus de chances d'être entendus ou même considérés que des acteurs dramatiques chuchotant leur texte. Ainsi, la spécificité d'un lieu urbain tient à sa place topologique dans la cité et à son architecture, qui sont autant d'indications sur sa fréquentation, sur son rôle social et sur l'esthétique déployée dans le lieu — ce qui n'empêche pas, on le verra, les détournements. On a donc pu jouer, selon les époques et selon les pays, sur la localisation des lieux théâtraux au centre ou à la périphérie des villes. 
Néanmoins, on vient de le voir, deux constantes s'imposent : d'abord le lieu du théâtre est généralement inscrit par rapport à la cité, qu'il soit au centre, ou en marge ; ensuite l'espace dramatique qu'il contient est là pour représenter l'histoire de la cité, ou une histoire dans la cité, en spatialisant les rapports (politiques, psychologiques, intimes, philosophiques) des " citoyens " entre eux. 
Cependant, au cours du temps, le lieu et l'espace au théâtre ont changé et ce sera ici le premier enjeu de ce séminaire qui insistera particulièrement sur les bâtiments, les scènes et les lieux théâtraux de la période early modern en les confrontant aux textes qui parallèlement ont été publiés. La question de l'échafaud (scaffold) sera naturellement évoquée comme révélateur de la définition du jeu et de la mise en scène, mais aussi du travail sur l'attention ou l'inattention des spectateurs et des émotions qui en dérivent.
Seminar 2. Le théâtre comme empilement de lieux différents 
À partir de cette observation historique, on s'interrogera ensuite sur le fait qu'on est allé, et qu'on va encore, malgré tout, au théâtre, ou au spectacle (les chiffres sont là : tous les ans, en France, plus de spectateurs se rendent dans les salles de spectacle, en France, que dans les stades), et qu'" aller au théâtre ", c'est, d'abord, prendre conscience des lieux et des corps, dont le sien propre.
Le théâtre est, à proprement parler, un empilement de lieux différents, des lieux de qualité différente, qu'il convient d'abord de distinguer : le lieu théâtral, qui peut être matériellement et géographiquement divers et qui varie au cours du temps, selon les modes et les traditions, et qui se décompose en lieu scénique, puis en lieu ludique (là où se place le corps du comédien). Et l'on dira qu'il y a, d'autre part, plusieurs espaces qui s'intègrent au départ dans les lieux. L'espace scénique qui représente l'ensemble des signes diposés sur le lieu scénique et prend en charge leur signification, l'espace de jeu qui, à partir de l'aire du comédien, se construit en élément signifiant, et l'espace dramatique qui est l'aboutissement de l'ensemble des espaces constitués sur les lieux physiques. Cet espace dramatique (ou espace théâtral) est donc bien autre chose qu'un lieu, puisqu'il dépasse le lieu réel et le donne comme représentatif et/ou imaginaire. 
Toutefois, parce que le théâtre est un art, et que ses praticiens ne cessent d'en explorer les virtualités, ces espaces, distincts en théorie, seront souvent observés et considérés comme normatifs, mais souvent aussi, la supposée imperméabilité des lieux et des espaces sera contestée. On le verra à maintes reprises, puisque le jeu principal du théâtre est à la fois de placer les instances dans des lieux précis, distincts, et de mettre en doute la distinction de ces lieux-mêmes. Car le théâtre, d'abord, joue.
Philippe Roger
Seminars 1 & 2: Les espaces du désir dans la fiction du 18e siècle: Pour une approche topologique du libertinage 
Le libertinage du XVIIIe siècle français a fait l'objet de nombreux travaux, dont la plus grande partie porte sur ses expressions littéraires. Le libertinage est pourtant aussi un ensemble de conduites, à la fois stigmatisées et tolérées, où la sexualité joue un rôle central mais non exclusif. Les historiens ne s'aventurent qu'avec prudence sur ce terrain difficile : le libertinage qu'ils peuvent appréhender est, pour l'essentiel, celui qui fait l'objet de mesures répressives (lettres de cachet, emprisonnement, déportation, etc.). L'histoire des idées n'est guère plus à l'aise face à un libertinage qui, contrairement à celui du XVIIe siècle, est rarement porteur d'un «message» philosophique ou idéologique explicite —Sade faisant ici exception. La majeure partie de nos «sources» sur le libertinage étant constituée de textes fictionnels, il était inévitable que l'interprétation de ce phénomène anthropologique complexe revînt aux «littéraires».
Je voudrais avec vous approcher le libertinage par un versant jusqu'à ce jour peu fréquenté : en posant la question des lieux du libertinage.
Ce choix méthodologique présente un double intérêt : 1) il permet de faire communiquer libertinage fictionnel et réalité historique des pratiques libertines (en particulier via l'architecture des lieux de plaisir, théorisée et mise en œuvre par de «vrais» architectes ; imaginée ou fantasmée par la fiction) ; 2) il rend possible l'élaboration d'une typologie de dispositifs libertins distincts, caractérisés par la manière dont une logique de fonctionnement s'inscrit dans un lieu qui, lui-même, la suscite et rend possible (ou plausible). 
Deux courts récits (30 et 35 pages) ainsi que quelques pages tirées d'autres textes nous tiendront lieu de corpus et de base de discussion.
1)    Le libertinage : une simple idée d'architecture ?
Bastide, Jean-François de,  La Petite Maison  
2)    Diplomates et despotes : d'un château l'autre. 
Denon, Dominique Vivant, Point de lendemain 
D. A. F. de Sade, Les 120 Journées de Sodome et La Nouvelle Justine (extraits) 
Littérature secondaire :
Delon, Michel, L'Invention du boudoir, Zulma, 1999. 
Moulin, Fabrice, «L'espace commode du libertin : les mutations des intérieurs aristocratiques dans les traités d'architecture et les romans libertins du 18e siècle», Romantisme, 2015/2, n°168. 
Ollagnier, Claire, Petites Maisons. Du refuge libertin au pavillon d'habitation en Ile-de-France au siècle des Lumières, Bruxelles, Éditions Mardaga, 2016.
Roger, Philippe, «Denon libertin. Des corps très diplomatiques», in Daniela Gallo (ed.), Les Vies de Dominique-Vivant Denon, Paris, La documentation française et Musée du Louvre, 2001, t. I, pp. 57-82.
Vidler, Anthony, The Writing of the Walls, Princeton Architectural Press, 1987, «The Asylums of Libertinage. De Sade, Fourier, Lequeu» (Part One, pp. 103-124)
Week 3
Georges Vigarello
Seminars 1&2: La vision contemporaine et sensible de l'espace
Une longue tradition impose un sens précis au regard sur la nature : celui dont l'existence même révélerait et explorerait une réalité extérieure à soi. L'espace se manifeste dans ce cas comme le développement infini d'un être « autre ». Sa présence est susceptible d'être, tout aussi infiniment, touchée, ressentie, prospectée, traversée.
C'est pourtant à une expérience différente que nous convie nombre de textes et de témoignages de notre modernité. L'espace n'est plus seulement l' « autre », il est aussi l'intime, le personnel, une profondeur étonnamment individuelle et singulière. La littérature nous le dit depuis plusieurs décennies. L'espace physique devient expérience de l'interne. L'évocation des entours, par exemple, n'est autre que « pénétrante ». Ce sont les phrases de Michelet : « Je vois l'oiseau et je respire », ou « L'océan respire comme moi, il concorde à mon mouvement intérieur ». Ce sont les phrases de Marcel Proust : « Chacun de mes pas, après avoir touché le pavé, rebondissait, il me semblait avoir aux talons les ailes de Mercure...», ou encore : « Je revenais toujours avec une convoitise inavouée m'engluer dans l'odeur médiane, poisseuse, fade, indigeste et fruitée du couvre-lit à fleurs. » L'espace est devenu expérience d'intériorité et non plus d'extériorité. C'est autour de ce changement décisifs et de ses causes possibles que se construira le présent exposé.
Suzanne Guerlac
Seminars 1 & 2: The notion of milieu
The notion of milieu is becoming a universal and obligatory mode of apprehending the experience and existence of living beings; one could almost say it is now constituted as a category of contemporary thought" writes Foucault's teacher, the historian of science Georges Canguilhem. Elaborated in the 19th c in the context of the natural sciences and the emerging field of biology, the notion of milieu  became  a social, and literary critical  term when it was taken up by Balzac and  Hippolyte Taine, both of whom influenced  Zola's conception of literary naturalism, elaborated with reference to the  physiologist Claude Bernard (1813 –1878).   Our first days' discussion will set up the problem of milieu through these figures and then briefly contrast Maupassant's treatment of milieu in his fantastic tale Le Horla with the realist/naturalist appropriation of it. We will then turn to a more sustained examination of the way financial speculation and the flow of capital disrupt the framework of milieu in Zola's late novel, L'Argent.  Our second day will examine how, in L'Argent, money both alienates the very structure of milieu and takes it to the extreme, returning it to "life." We examine the effects of Zola's vitalist treatment of capital accumulation on the form and structure of his novel and pursue some theoretical implications of Zola's redirection of milieuback to the question of life, examining a few pages from Georg Simmel's Philosophy of Money and from his last work, View of Life. We will conclude with some thoughts pertaining to the work of contemporary critic Brian Massumi, which concerns both the question of life (in What Animals Can Teach us about Politics, 2014) and the question of money (in The Power at the End of the Economy, 2015).
Readings will include a few pages from  Balzac's 'Avant Propos' à la Comédie Humaine, Maupassant's Le Horla, Zola's L'Argent,  and  a few pages from Georg Simmel.
Week 4
Verena Conley
Seminars 1 & 2:
Since 1955, when Maurice Blanchot published L'Espace littéraire, or perhaps 1974, when Henri Lefebvre delivered La Production de l'espace and Georges Perec his Espèces d'espaces, space and place were at the heart of critical debates in France and, soon after, in the world at large. A main question related to the debates issuing from 1968 concerned how to inhabit a space or a place. By way of a critical reading of a panoply of writers, from Henri Lefebvre to Michel de Certeau or from Marc Augé to Gilles Deleuze and Félix Guattari, or even from Bruno Latour to Étienne Balibar and others, elsewhere I have shown how they argued for an opening of space in an era when, yoked to new technologies, machineries of capital were said to have led to what economic geographer David Harvey called spatial compression. Feminists and post-colonialists also seized on these arguments to further criticize the rule of patriarchy. In this context, place was often associated with an unyielding symbolic condition in which women, other cultures, and even nature itself were contained and controlled. Certain groups countered by inventing new or other spaces and fraying pathways within and what Michel Foucault had called the gridding or quadrillage of social and political control. Emphasis was put on opening, indeed on inventing—both selecting and creating—new modes of physical and verbal expression and movement. As de Certeau put it in the wake of Merleau-Ponty space is existence and existence is space. It was no longer a question of looking at things in a preexisting geographical continuum (res extensa) but of analyzing space created between things.
What we now call the "global world" or "globalization" has complicated these ways of thinking space that, I shall argue in these seminars, are far from having disappeared. Questions of space and place are being asked anew by virtue of a shift toward ecological thinking. Indicating that the planet is warming at an unprecedented rate; that the atmosphere is clogged with carbon dioxide and methane; that the earth has trouble sustaining current demographic pressures: inalterable data have given rise to new awareness of what it means to care for the world at large. Post-war reflections in France on space and place have been vital, I shall argue, for the ecological "turn" we are witnessing in practically every way of life. No matter if our technology is digital analogue, concepts of space and place beg two urgent questions: (1) how to inhabit a world at a time of ecological problems prompts tumult in social and political spheres? (2) How to think through the concept of space while also reaffirming that of place ? The address of these questions will be the matter of two seminars.
Seminar 1:
In the 1 st seminar "From Colony to Ecology", I will examine the notion of place and space by way of a colonial garden established by the French in 1832 that has been the topic of much literature from the 19 th century to today. I propose a reading of space and place in Si près by Hélène Cixous and Un si parfait jardin by Sofiane Hadjadj (with photographs by Michel Denancé). I will ask how we can read space and place in two texts about a famous colonial garden, one written by a Jewish woman writer who grew up in North Africa before the war of Independence and another by an Algerian writer born after Independence and how the shift we detect in both reveals a move from colony to ecology.
Readings:
Hélène Cixous (2003). Si près. Paris: Galilée. -- (1980). Illa. Paris: Des Femmes, 139-143. Derrida, Jacques. H.C. pour la vie, c'est-à- dire… (150-153 in English. From "In the memory of our common childhood" to "I will be forgiven"). Sofiane Hadjadj and Michel Denancé (2007). Un si parfait jardin. Manosque: Le Bec en l'air (extraits)
Seminar 2:
This seminar will focus on what I call the "care of the possible" both as an opening and a closure. With emphasis on the care of the possible—be it that of another world or a catastrophic one-- we will examine space and place in the context of today's ecological urgency. I ask the question of space and place in relation to a care of the possible for the futures, that is, specifically, space, place, media technologies, gblobalization and the interaction between humans-- or posthumans-- and nonhumans. How can we sensitize ourselves through art to our present predicament?
Readings:
Isabelle Stengers (2009) Résister à la barbarie qui vient (selections) Bruno Latour, Humanities for the Future (lecture given at Aarhus, Denmark and an adaptation of the earlier "Mosse lecture" in Berlin) (on line) Bruno Latour and Frederique Aïout-Touati (2012). Gaia Global Circus (on line) Jussi Parikka (2015). The Anthrobscene. Minneapolis: U of Minnesota Press.
Peter Szendy
Seminars 1 & 2: Espaces du sensible
Seminar 1: écoute et surveillance
Le mot écoute, dans son étymologie française, a d'abord désigné un lieu : là « où se tiennent les personnes qui ne veulent pas être vues », dit l'Encyclopédie de Diderot et d'Alembert. C'est-à-dire là où se cachent ceux qui espionnent, ceux qui veillent à l'ordre. De fait, ce n'est que très tard, à la fin du XIXe siècle, que le substantif écoute a fini par s'affaiblir pour signifier simplement l'action — ou la réception passive — correspondant au verbe écouter. Remontant en deçà de cette neutralisation moderne du sens du mot, une archéologie de l'écoute nous permettra de mettre en lumière ses liens immémoriaux avec l'exercice du pouvoir comme contrôle. Elle nous conduira des espaces d'écoute que l'on pourrait qualifier de panacoustiques — en écho à la lecture que proposait Foucault du Panopticon de Bentham — jusqu'à l'actuelle généralisation de ce que Deleuze nommait quant à lui les « sociétés de contrôle ».
Seminar 2: la cinématisation du monde
Tous les trois jours, disait une statistique des années 2000, le système formé par les escalators, ascenseurs et trottoirs roulants du monde transporte l'équivalent de la population de la Terre. Dans ce déplacement généralisé qui n'a fait que s'accroître depuis, on peut voir une cinématisation, un devenir-cinétique et cinématographique du visible : qu'est-ce qu'un trottoir roulant sinon un travelling ? qu'est-ce qu'un ascenseur panoramique sinon une plongée ou une contre-plongée ? Avec Walter Benjamin et Gilles Deleuze, on tentera de penser les conséquences de cette voirie des regards sur la visibilité des espaces et des lieux.
Jane Hiddleston
Seminar 1: Multilingualism and World Literature
This seminar will explore theories of world literature in order to determine the role and place of language in literary 'worldliness'. Starting from the observation that Damrosch and Apter's respective concepts of world literature both in their different ways rely on a notion of the centrality of translation, the session will suggest that world literature requires in addition a more nuanced understanding of the role that multiple languages might play in a text's enmeshment in the world beyond the nation. A broad theoretical discussion of the interaction between languages within, rather than just between, literary texts, will be followed by a more detailed engagement with the work of the Moroccan thinker Abdelkébir Khatibi on this process.
Reading Suggestions:
David Damrosch, What is World Literature? (Princeton: Princeton University Press, 2003)
Emily Apter, Against World Literature? On the Politics of Untranslatability (London: Verso, 2013)
Edward Said, The World, the Text, the Critic (Cambridge, MA: Harvard University Press, 1983)
Ngũgĩ Wa Thiong'o, Globalectics: Theory and the Politics of Knowing (New York: Columbia University Press, 2012)
Abdelkébir Khatibi, Maghreb pluriel (Paris: Denoël, 1983)
Abdelkébir Khatibi, Un Été à Stockholm (Paris: Flammarion, 1990
Abdelfattah Kilito, Je parle toutes les langues du monde, mais en arabe (Paris: Actes Sud, 2013)
Seminar 2: Languages of Return
Following on from the first session on literary multilingualism, the second seminar will explore how the juxtaposition and mixing of different forms of language within literary works might actively contest the privileging of notions of identity and rootedness in particular in the discourse of return. While increasing critical interest in transnationalism and 'worldliness' may appear to work against the narrative of return to a putative homeland, the seminar will investigate how return too is frequently  conceptualised as both a multidirectional and a multilingual poetic process. Switching the focus away from North Africa and to the Caribbean, we will engage closely with Aimé Césaire's Cahier d'un retour au pays natal alongside Dany Lafferière's L'Enigme du retour and Pays sans chapeau in order to expose the ways in which return is conceptualised and accomplished through multiple languages.  
Reading Suggestions:
Léopold Sédar Senghor, 'Chants d'ombre', Œuvre poétique (Paris: Seuil, 1990)
Edouard Glissant, Le Discours antillais (Paris: Gallimard, 1997)
Aimé Césaire, Cahier d'un retour au pays natal (Newcastle-upon-Tyne: Bloodaxe Books, 1995)
Dany Lafferière, L'Enigme du retour (Paris: Grasset & Fasquelle, 2009)
Dany Laferrière, Pays sans chapeau (Québec: Lanctôt, 1999)
Major Support from:
The Cultural Services of the French Embassy
Office of the Dean of Faculty, Dartmouth College
Office of the President, Dartmouth College
Vornado Realty (Steven Roth)
Additional Support from:
Maurice Parisier Foundation, New York
Leslie Center for the Humanities, Dartmouth College
French Consulate, Boston
Department of French & Italian, Dartmouth College
Department of Comparative Literature, Dartmouth College
Grand Marnier
Corporate Sponsors:
Brookline Wine & Liquor
Market Place Restaurant, Hanover, NH
Zabars of New York (Official Coffee of the Institute)
Participating Universities:
Brown University
Dartmouth College
Harvard University
Indiana University
The Johns Hopkins University
Louisiana State University (2)
New York University
Ohio State University
Princeton University (2)
Stanford University
University of California, Berkeley (2)
University of California, Los Angeles (2)
University of Colorado, Boulder
University of Illinois, Urbana-Champaign
University of Minnesota
University of Pennsylvania
University of Virginia
Yale University (2)