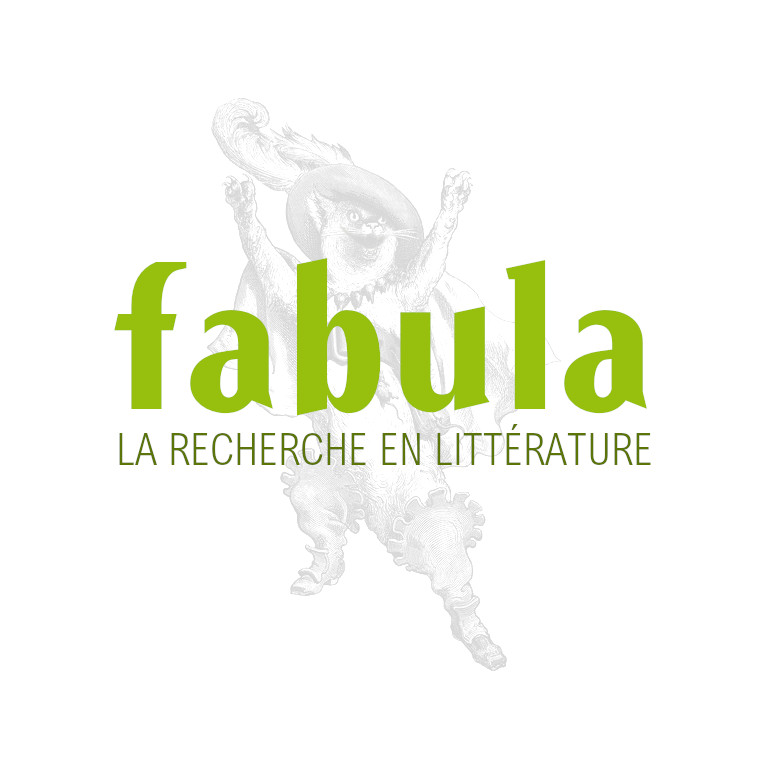 Visions contemporaines du futur / Contemporary Visions of the Future (EHESS)
Le 13 mars 2018
EHESS, Furet Amphitheater, 105 Boulevard Raspail, 75006 Paris
Visions contemporaines du futur
Contemporary Visions of the Future
13 mars 2018
EHESS
Furet Amphitheater,  105 Boulevard Raspail, 75006 Paris
PRESENTATION [EN]
This conference will bring together scholars from the Social Sciences and the with the goal of examining the ways in which contemporary cultural productions imagine the future. It is an attempt to better understand how our current narratives try to make sense, reflect, and react to the rapid pace of social, political, and technological changes of the last few decades. In addition to discussing some recurrent contemporary visions of utopian, dystopian, and other futures, we are also interested in looking at theoretical approaches to the study of temporality.
This includes defining current temporal modes, analyzing the chronotos of our contemporary time, and understanding the time-space models or molds that are shaping narratives about the future. We are also interested in changes and developments in the genres and topos that literature developed throughout the years for presenting the future; from dreams to prophecy, to super realism, to science fiction, and more.
While this is our starting point, the conversation is not limited to these specific questions and we are open to any other investigations that would help us understand the ways communities, literatures, and cultures imagine both our local and global futures. We are using the term 'contemporary' as a wide category that covers works from the last few decades of the previous century to today.
PRESENTATION [FR]
Cette journée d'étude réunira des chercheurs en sciences sociales et humaines dans le but d'examiner la façon dont les productions culturelles contemporaines imaginent l'avenir. Il s'agit d'une démarche visant à mieux comprendre comment nos récits actuels tentent de donner un sens, de réfléchir et de réagir au rythme effréné des changements sociaux, politiques et technologiques des dernières décennies.
En plus de discuter de certaines visions contemporaines récurrentes de l'utopie, de la dystopie et d'autres avenirs, nous nous intéressons également aux approches théoriques dans les études de la temporalité. Cela inclut la définition des modes temporels en vigueur, l'analyse des chronotopes de notre époque contemporaine et la compréhension des modèles et cadres de l'espace-temps qui façonnent les récits sur l'avenir. Nous nous intéressons également aux changements et aux développements dans les genres et topos que la littérature a développés au fil des années pour présenter l'avenir : du rêve à la prophétie, au super réalisme, à la science-fiction, et plus encore.
Bien que cela soit notre point de départ, la réflexion ne se limite pas à ces questions précises. Nous sommes ouverts à toute autre recherche qui pourrait nous aider à comprendre comment les communautés, les littératures et les cultures imaginent nos futurs aussi bien sur le plan local que mondial. Nous employons le terme "contemporain" pour désigner une large catégorie qui couvre les œuvres des dernières décennies du siècle précédent à nos jours.
PROGRAM 
Morning session
9:30
 Introduction: Gisèle Sapiro (CNRS-EHESS- CESSP) and Vered Karti Shemtov (Stanford)
9:45-11:00 - Beyond human temporalities
Chair: Gisèle Sapiro (CNRS-EHESS-CESSP)
Margaret Cohen (Stanford): "The Helmeted Beholder."
Anne Simon (CNRS-CRAL): "Other temporalities of life: zoopoetics and animal perspectivism."
11:00-11:15
Coffee Break
11:15- 12:30 - Literature as Resistance
Chair: Margaret Cohen (Stanford)
Vered Karti Shemtov (Stanford) & Elana Gomel (TAU): "A Sense of (No) Ending or how Literary Narratives can Refuse to write the Future."
Marielle Macé (CNRS-EHESS-CRAL): "Our huts. Youth, precarity and imagination."
12:30-2:00
Lunch Break
Afternoon session
14:00-15:15 - Changing paradigms
Chair: Anne Simon (CNRS-CRAL)
Emmanuel Bouju (Rennes, IUF): "Search for Tomorrow. Epimodernism and Fiduciary Paradigm."
Amir Eshel (Stanford): "Beyond Metaphysics: Betzelem/ in the Image. On Literature and the Arts in our (Post) Secular Age."
15:15-16:30 - The politics of the future
Chair: Vered Karti Shemtov (Stanford)
Ella Elbaz (Stanford):"The limits of Probability and the Shortsightedness of Imagination: The case of Future Jerusalem."
SadiaAgsous(EHESS-CESSP):"Sayed Kashua's Let it be Morning: the future of the Palestinians in Israel as a chronotop, a literary strategy?"
16:30-16:45 Coffee Break
16:45-18 - Visualizing the future
Chair: Amir Eshel (Stanford)
Smadar Sheffi (Curator): "TIME AS OBJECT, OBJECT AS TIME: On contemporary visual art projects addressing time by Maya Attoun and by Guy Goldstein."
Kantuta Quiros et Aliocha Imhoff, "Les impatients" (video projection).
CONTACT: Sadia Agsous Email: msbien@free.fr
adresse
EHESS, Furet Amphitheater, 105 Boulevard Raspail, 75006 Paris