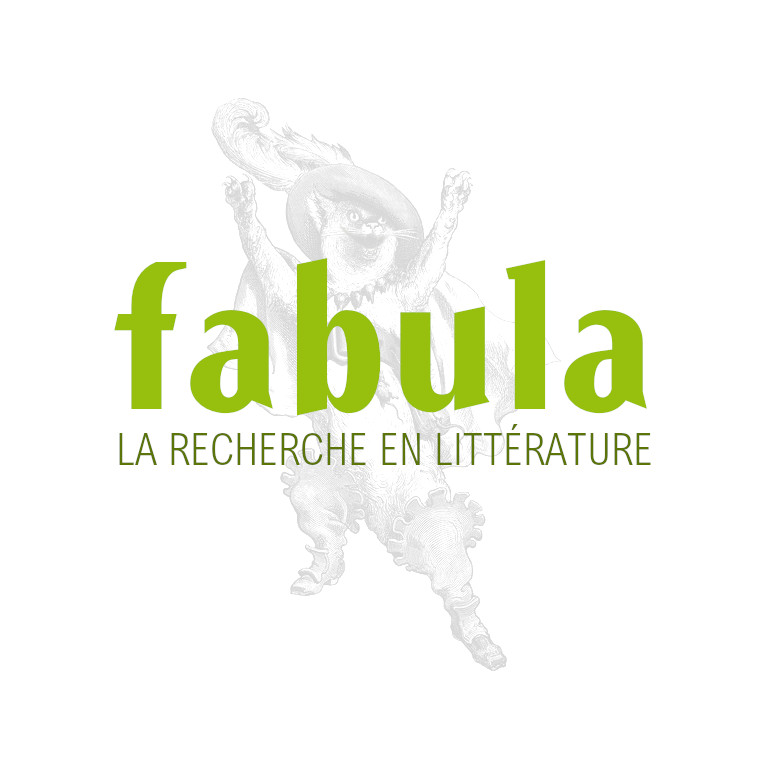 Contemporary Francophone Identities
Du 18 octobre 2001 au 19 octobre 2001
''Contemporary Francophone Identities: An International Conference'' sponsored by the British Academy (University of Glasgow, 19-20 October, 2001, with registration on the evening of 18 October).

The Contemporary Francophone Identities conference (comprising seventeen thematically grouped papers) is being organized by the Department of French at the University of Glasgow to reflect the widely varied range of research that is being conducted in this field across the academic world. It will contribute to the ongoing debate on the understanding of 'francophone' by welcoming contributions on all cultures, both metropolitan and non-metropolitan, in which French is present as an established means of communication.

The aim of the conference aims to bring together specialists in the areas of linguistic, literary and transcultural studies who will explore and re-examine the concept of francophone identity (individual and collective) from a number of post-modern and post- colonial perspectives. Topics around which papers are centred are: Search for Identity; Autobiography; Nationalisms and Colonialisms; Linguistics; The Caribbean; Literatures; and Metropolitan France and the Maghreb. The broad geographical spread of areas upon which papers will focus is expected to stimulate wide-ranging discussion and cross-fertilization of ideas regarding the linguistic and cultural diversity of the French-speaking world today.

It is hoped that the conference will provide a forum for future discussion with regard to the on-going process of linguistic and cultural transformation in the French-speaking world. Postgraduate participation will be encouraged as part of the University of Glasgow commitment to the renewal of the field of French studies and the academic profession in general.

The conference has already attracted nationwide and international interest from postgraduate and more established scholars. Although it is expected that home institutions will subsidize delegates expenses, it is hoped that to ensure maximum participation four student bursaries will be offered for travel and accommodation.

PROPOSED PAPERS

Wendy J. Anderson (University of St Andrews):
Contemporary Francophone Identity as Reflected in the Collocational Differences within a Corpus of French Administrative Texts

Marion Bernard (University of Glasgow):
Réappropriation de lespace et expression de lindianité à travers la langue de l'oppresseur dans La Saga des Béothuks de Bernard Assiniwi (1935-2000)'

Stefanie Cadenhead (University of Liverpool):
The Récit and the Quest for Identity in Patrick Modianos Dora Bruder

Cécile Camart (Université de Rennes 2):
La Construction de lidentité féminine chez Sophie Calle: postures de lartiste et mises en scène de fictions autobiographiques à caractère rituel. Analyse du récit et approche anthropologique

Marie-Annick Gournet (Westfield College, University of London):
Identity and Language of Literary Expression in the Caribbean

Florian Grandena (Nottingham Trent University):
Representation of the banlieue in French Films of the 1990s

Pascale Haab (Université de la Sarre, Saarbrücken):
Ecrire contre des identités meurtrières: la conception de lidentité chez Amin Maalouf (*1949)

Jean-Frédéric Hennuy (Brown University, Providence, Rhode Island, USA):
La Littérature belge de langue française, une translittérature? Lexemple de Pierre Mertens

Laurent Mallet (Université de Galatasaray, Istanbul):
La Minorité juive de Turquie: ladoption de la langue française comme stratégie communautaire dascension puis d'affirmation sociale

Landry-Wilfrid Miampika (Universidad Nacional de Colombia San Andrés / Universidad de Alcalá, Madrid):
Édouard Glissant ou la poétique des identités-rhizomes

Zoubida Mostefai-Hampshire (London Guildhall University):
Le français en Algérie: un avenir?

Marta Lee Perriard (Balliol College, University of Oxford):
Algerias of the Mind: A Reading of Assia Djebars LAmour, la fantasia and Hélène Cixiouss Les Rêveries de la femme sauvage

Siobhan Shilton (University of Liverpool):
Une littérature qui dise le monde? Contemporary French Travel Writing and the Challenge of Postcoloniality

Sally Stephens (Queens College, University of Oxford):
Celui qui dit je: narrative authority in Mohammed Dibs Nordic novels

Christophe Traisnel (Université de Montréal / Université de Paris-II):
La Construction sociale des identités nationales en Francophonie: le cas des nationalismes de contestation wallon, acadien et québécois

Emma Webb (University of North London):
Theorizing French Womens Autobiography: Autobiographical Intentions and Interpretations in the Works of Marie Cardinal and Annie Leclerc

Dauda Yillah (Lady Margaret Hall, University of Oxford):
Crossing Racial, Cultural and National Boundaries ? A Critique of some Post-war French Essays on Black Africa

Conference fee: £45 (full); £30 (reduced).
For further details, please contact Cristina Johnston (crisjohnston@gmx.net) or Catriona Cunningham (catrionacunningh@hotmail.com).
adresse
University of Glasgow