Agenda |
Évènements & colloques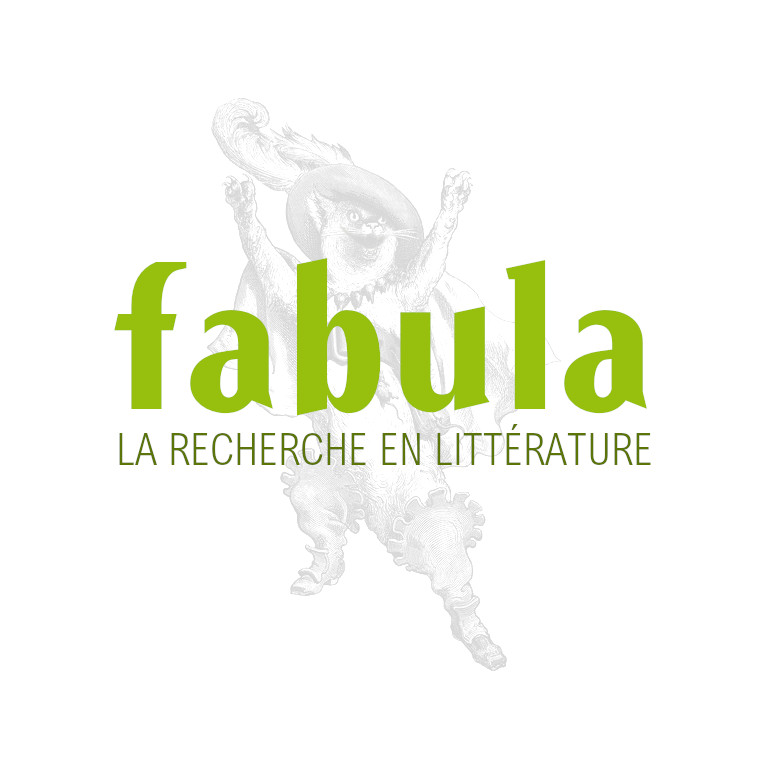 50 Years After: Another Mishima? / Cinquante ans après:un autre Mishima ?
Du 21 novembre 2019 au 23 novembre 2019
Université Paris-Diderot - Salle des thèses, Halle aux Farines zone F, 10 rue Françoise Dolto, 75013 Paris
50 Years After: Another Mishima?
21-23 November 2019, Paris-Diderot University
*
Organizing committee:
Gérard Siary (CRCAO, Montpellier 3)
Toshio Takemoto (IFRAE -FRE 2025, Inalco / Université de Lille)
Thomas Garcin (CRCAO, Université de Paris)
***
PROGRAMME :
21 November 2019
MISHIMA, PAST AND PRESENT
First half-day: REWRITING MISHIMA, MISHIMA REWRITER
Inaugural speech: D. Struve 09:15-09.30
First Keynote speech 09:30-10:15
John Nathan (UC Santa Barbara)
The Mishima problem
Inoue Takashi (Shirayuri University) 10:15-10:45
The Sea of Fertility, as World Literature in the 21st Century ― based on the latest research trends in Japan.
Yamanaka Takeshi (Mishima Yukio Literary Museum) 10:45-11:15
Mishima Yukio's "self-image" – Who controls it? 
11:15-11:30 Coffee break
Larry Walker (Kyoto Prefectural University) 11:30-12:00
Excised in Translation: The Lost Chapter of Forbidden Colors
Luciana Cardi (Osaka University) 12:00-12:30
From Greek Classics to Avant-Garde Performances: Reconsidering the Transcultural Role of Mishima's Theatrical Production
12:30-14:00 Lunch Break (nearby restaurant)
Second half-day: UNKNOWN TEXTS?
Virginia Sica (University of Milan) 14:00-14:30
Chūsei (The Middle Ages, 1945), Historical and linguistic research as « The Resistance of Aesthetics»
Aurélien Sabatier (Ochanomizu University) 14:30-15:00
The Boy Who Wrote Poems and the poetic crisis of Mishima Yukio (in French)
15:00-15:30 Coffee break
James Raeside (Keio University) 15:30-16:00
Shizumeru taki: A Novel that Merits Translation?
Damaso Ferreiro (Hiroshima University) 16:00-16:30
Mishima Encounters Spain: Good Death and Beauty Through the Eyes of Ruiz Soler and Díez del Corral.
16:30-17:00 General discussion
18:30-20:00 Reception with appetizers
22 November 2019
TRANSLATING AND RETRANSLATING MISHIMA
Ma Sha (Université Paris 3, Sorbonne nouvelle) 9:30-10:00
The First Translations of Mishima: A Comparison Between France and China (in French)
Ann Wehmeyer (University of Florida) 10:00-10:30
Translating Gendered Speech: The Ultrafeminine Yumikawa Reiko in Ongaku (Music)
10:30-10:45 Coffee Break
Dominique Palmé (Translator) 10:45-11:15
Translating and Retranslating Mishima. "At the Beginning Was the Gaze" – On the New translation of Kamen no Kokuhaku (in French)
Dominique de Gasquet (Writer) 11:15-11:45
Teaching Mishima in Translation: Sotobakomachi (in French)
11:45-12:00 open discussion
12:00-14:00 Lunch Break (nearby restaurant)
Second Keynote Speech 14:00-14:45
Irmela Hijiya-Kirschnereit (Freie Universität Berlin)
Mishima and his many guises
14:45-16:00 Coffee break
15:15-16:15: Translators' panel on Inochi urimasu (A Life for Sale, 1968) with Stephen Dodd (SOAS), Giorgio Amitrano (L'Orientale, University of Naples), Dominique Palmé (translator)
16:15-16:45 General discussion (opened to the other participants and to the floor)
19:00 Dinner in a nearby restaurant for all participants
23 November 2019
MISHIMA OFF-LIMITS: NEW APPROACHES, NEW READINGS
Filmed lecture by the novelist Hirano Kei.ichirô 9:30-10:00
On Mishima's Last Interview
Thomas Garcin (Université de Paris) 10:00-10:30
Playing With the Readers: Mishima's Control Over his Texts
Kirsten Cather (The University of Texas) 10:30-11:00
Death in Mixed Media: A Queer Set of Texts
11:00-11:15 Coffee break
Tomoko Aoyama (University of Queensland) 11:15-11:45
Mishima as the Subject of Comic-Parodic Transformation by Four Women Writers
Rebecca Mak (Freie Universität Berlin) 11:45-12:15
50 years after, Mishima Yukio's Patriotism
General Conclusion 12:15-12:30
adresse
Université Paris-Diderot - Salle des thèses, Halle aux Farines zone F, 10 rue Françoise Dolto, 75013 Paris