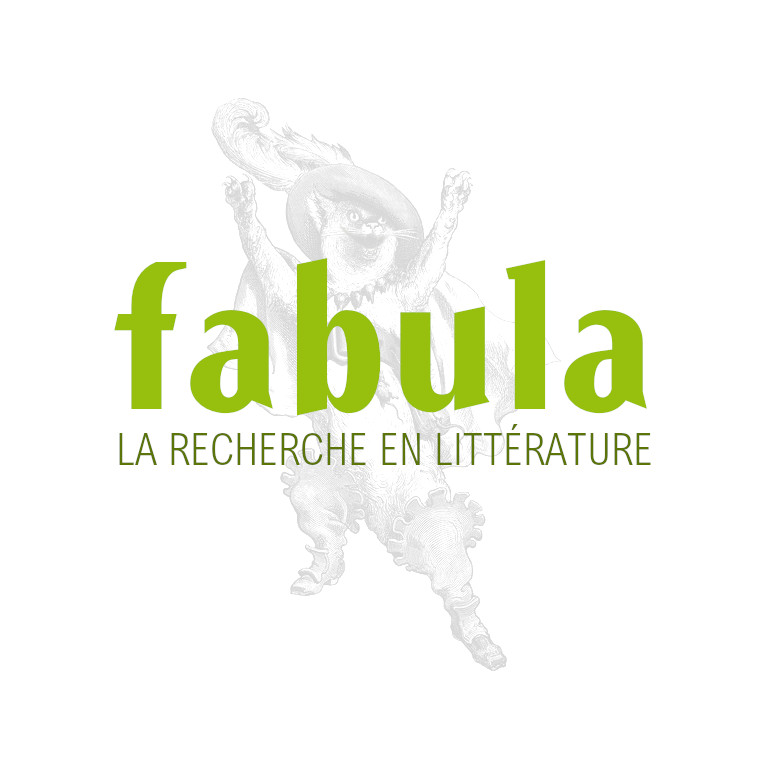 Cahiers Echinox, 19, 2010: "Communisme, négociation des confins"
<!>
Caietele Echinox
Volume 19 / 2010
Communisme - Négotiation desconfins
Coordinateurs: Andrada Fătu-Tutoveanu & Sanda Cordoş
ISSN 1582-960X (Roumanie)
2-905725-06-0 (France)
www.phantasma.ro → Caietele Echinox
Pour commandes s'adresser aux
Belles Lettres Diffusion Distribution
http://www.bldd.fr/Store/Index.Asp?Editeur=&titre=Echinox&auteur=&isbn=&action=search&ShowNew=False
The demise of Communism remains an important research topic for Humanand Social Sciences. Twenty years on, with the benefit of hindsight, researchon the phe­no­menon has been enriched, its instruments refined to respond tothe complexity of the concepts involved as well as to the critical andtheoretical approaches in circulation. These are now applied to a field ofinvestigation enriched by the publication of new documents and testimonies, aswell as by the opening of document archives inaccessible until recently.Building on the topic of boundary negotiation within communism, this issue of Echinox Journal reunites several generations ofresearchers from various European countries, ap­plying different perspectiveson a phenomenon characterised by the complexity of a whole "continent". It is a continent possessing a typical geography and therefore makingneces­sary a good mapping at all levels: historical, political, social,psychological, cultural and literary. We do not claim having achieved such amap, but do believe that this issue of E­chinoxJournal canprovide a series of suggestions and keys perhaps landmarks, useful for a readerinterested in (re)visiting the complex topic of Communism.
In designing this volume, we started from the idea of "boundary",imposition or li­mit, as one of the main realities of a totalitarian regime, atwork at all social and cultural le­vels of the Eastern European societies. Thesymbolical boundary (a sort of imaginary "wire fencing") was present in allwalks of life, from the closed geographical borders to the ideologicalrestrictions enforced upon culture and literature (as a new, ideologically im­posed"canon"). Professional and even private life was subject to various boundaries(from the freedom of speech to the controlled distribution of workplaces,houses, food, everyday items and so on). The system was the only one to decidewhich the accepted limits were, be they in everyday life, legislation, culture,press, education or art. Thisissue of Echinox Journal investigates therefore the manner in which the idea of boundary,totalitarian imposition or limitation is perceived by post-communist researchtoday, especially by a new generation, as the volume features contributionssigned mainly by researchers spe­cialised after 1989 and who thus re­cover andtry to make sense of – in many papers through direct access to recently openofficial archives –an important part of their countries' history (but alsohistory of literature or social history), benefiting from the current frameworkof research, the new means and perspectives. (Andrada Fătu-Tutoveanu)
Sommaire
Sanda Cordoş & Andrada Fătu- Tutoveanu,Foreword: Negotiating Communist Boundaries
Life andCulture under Siege/
La vie et laculture en état de siège
Manuela Marin, The Limits of the Romanian Communist Propaganda: The Case ofPeople's Letters
Mara Mărginean, Importing words to build a city: socialistmodernization of Hunedoara betweenarchitects' designs and politicians' projects, 1950-1951
Alina Bîrsan, «Résistance » et « résilience » du sujet ordinaire dans le contexte totalitairecommuniste roumain. Déclinaisons du politique à l'épreuve de la psychologieclinique
Cătălina Mihalache,Between Punishment and Reward: Pupils`Families in the Service of the Communist Education
Alexandru Câmpeanu,Soviet Style Modernization of the RomanianVillages (1948 – 1962)
Corneliu Pintilescu, Lalégalité socialiste et les dilemmes de la répression politique. Du modèlesoviétique aux démocraties populaires
François Ruegg, Laculture en état de siège en Europe. Avec la fin du communisme, l'avènementannoncé d'une pensée européenne unique et rentable
Cristina Spinei, Dimensionender politischen Kultur Rumäniens: Bürgerbewusstsein oder Fluchtpunkt?
Alexandru Matei, Est-cequ'on peut parler d'une esthétique du communisme?
EscapingCommunist Boundaries/
Échapperaux confins communistes
Andi Mihalache, Escaping from the Communist Public Life: Objects, Décors, Recollections
Corina Boldeanu, Transgresser la censure communiste à travers l'ironiepoétique
Rodica Ilie, Matei Călinescu's The Life and Opinions of ZachariasLichter orthe Silent Path of Liberty
Alain Vuillemin, La dénonciation du communisme en Union Soviétique,entre les deux guerres mondiales, en France,
par des intellectuels est- etcentre-européens d'expression française
CulturalPolicies and Literature: Negotiating Boundaries/
PolitiquesCulturelles et Littérature: Négociation des restrictions
Caius Dobrescu, Legends ofthe Inner Frontier. Consciousness in the Romanian Literature of the post-StalinEra: 1960-1989
Sanda Cordoş, La littérature roumaine d'après-guerre.Limites, privilèges, fonctions
Réka M.Cristian , PeripheralThrones: Negotiating Borders in Contemporary Croatian Women's Prose
Anna Spólna, Boundaries of Creative Freedom in SocialRealist Mourning Poetry: Threnodieson Stalin's Death Published in Polish Press
AndradaFătu-Tutoveanu, Negotiating the CommunistIdeological "Canon" – A Case Study: Petru Dumitriu (1948-1953)
David Bandelj, The Open or Close Character of the SlovenianWestern Border, Based on Three Writers: Pahor – Rebula – Kocbek
Ileana Alexandra Orlich, Communist Totalitarianism in Solzhenitsyn'sFiction
Mihaela Rogozan, Spuren derGrenze in Herta Müllers Diskurs des Alleinseins
DeliaCotârlea, Kulturpoltik und Literatur zwischen1965-1975 an Hand der deutschsprachigen Zeitschrift aus Rumänien Volk und Kultur
AndreiBodiu, Communist Censorhip and RomanianPoetry of the 1980s
CarmenElisabeth Puchianu, Vom Schreiben in der Mausefalle.Zur eigenen Lyrik und Prosa derspäten 80er Jahre im Kontext der Diktatur. Eine(selbst)kritische Retrospektive
OlgaGrădinaru, The Child Character and thePositive Hero in the Soviet Prose of the Second World War
MihaelaLovin, The Cherry Orchard in Soviet Rereading
Elena Butuşină, The LittleGrey Wolf Will Come to Heal the Wounds ofthe Red Era
Final Escape:Eastern Europe after 1989/
L'échappéefinale: L'Europe d'Est après 1989
Ruxandra Cesereanu, The Romanian Anticommunist Revolution and the "Terrorists" of December 1989
PatriciaGoletz, Thetransformation process and current problems of the Nation's Memory Institute ofSlovakia (Bratislava)
Ion Manolescu, Erasing the Identity of thePast. Effects of the "Systematization" Processin Nicolae Ceausescu's Communist Romania
VladNavitski, To End History: What the Leftists'Experience Can Tell Us about the Contemporary World
Alin Rus,Romanian Or Moldovan Language? Language as anArtificial Boundary among the Inhabitants ofa New State
Compte-rendus