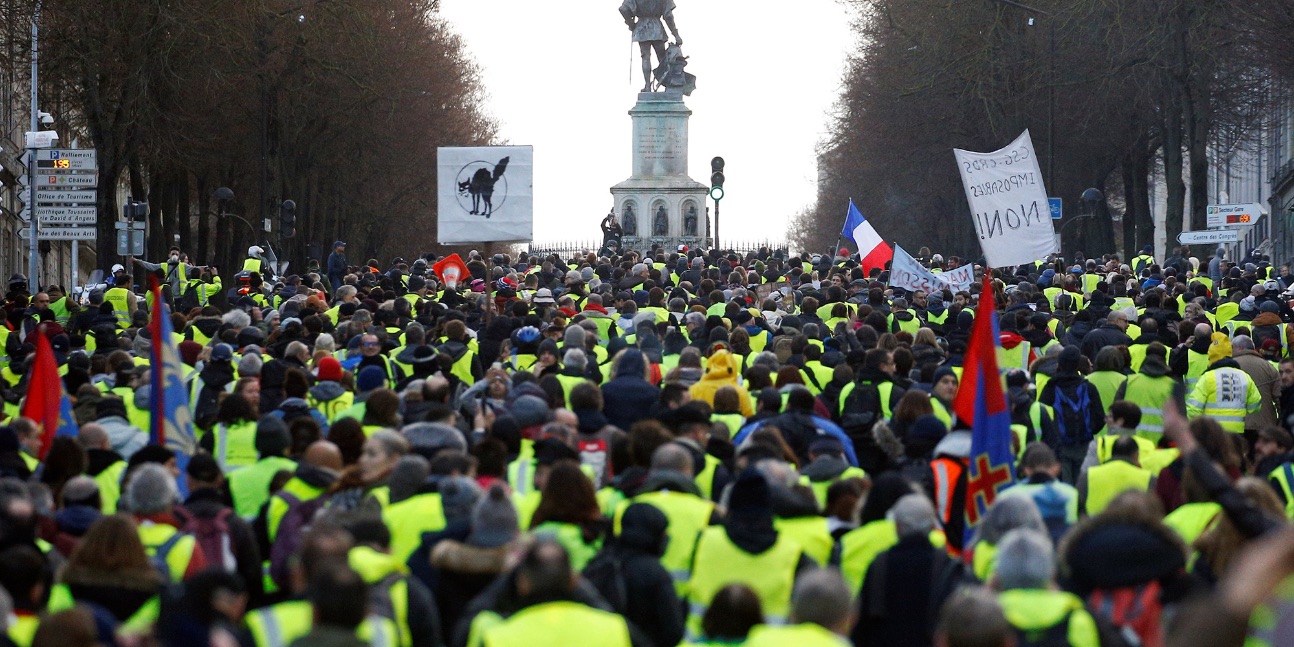 The 21st-Century Social Novel in French
Date de tombée (deadline) :
CFP – The 21st-Century Social Novel in French
Special-themed Journal Issue

Guest edited by Loïc Bourdeau & Charly Verstraet
 
If the social novel takes roots in the 18th century and thrives in the 19th century during the rise of the Industrial Revolution – a golden age with Balzac, Hugo, Sand, and Zola, among others –, the 21st century sustains this long tradition of contesting social inequality, prejudice, and discrimination. Upon awarding the 2022 Nobel Prize in Literature to Annie Ernaux, the jury noted that her oeuvre "examines a life marked by strong disparities regarding gender, language and class", adding that "she with great courage and clinical acuity reveals the agony of the experience of class." Earlier in 2018, Nicolas Mathieu won the Goncourt Prize for Leurs enfants après eux, a novel about class differences and youth in the deindustrialization context of North Eastern France. A commentator remarked that "Nicolas understands the destitute, the working class, in a way that most writers don't." Since 2013 and his critically acclaimed En finir avec Eddy Bellegueule, Edouard Louis has likewise been committed to shedding light on his childhood lower class milieu and regularly examines how "politics has always been a matter of life and death". In the same vein, Mauritian-French writer Nathacha Appanah's literary work plunges the reader into the intimacy of its characters while engaging a socio-political scope. For instance, Tropiques de la violence (2016) discusses social injustice, marginalization, and immigration in a slum in Mayotte. In other parts of the French-speaking world, many writers also center their narratives around social conditions. A few examples include: Haitian writer Kettly Mars's Aux frontières de la soif (2013), which denounces the precarious post-earthquake living conditions of those living in refugee camps and their experience of poverty, famine, or prostitution; Cameroonian writer Djali Amadou Amal's Les Impatientes (2020) examines the feminine condition among the Peuls in Cameroon; or, Québécois writer Kevin Lambert's Querelle de Roberval (2018), a queer fiction syndicale, which tells the story of a strike in northern Quebec and explores conflict, desire, and domination.

This special issue seeks to investigate contemporary productions in French (all regions of the French-speaking world) that use the literary space to explore and expose questions of poverty, inequalities, working conditions, and politics. Contributors should consider the following: What is the 21st-century Social Novel in French? What do these novel say of the contemporary moment? How do they account for specific struggles, and to what end? Who is telling the story, and are they speaking about or for others? Given our hypermediatized world, we are also interested in the ways in which authors rely on/resort to other tools (social media, television shows, podcasts, etc.) to draw attention to their work and to the lives they depict. Overall, we seek intersectional analyses, which explore the relation between working-class conditions/poverty and other forms of oppression (race, gender, disability, ethnicity, environment, etc.). 

Please email abstracts of 250 words in French or English (+ 50-word bio) to Loïc Bourdeau & Charly Verstraet: loic.bourdeau@mu.ie and cverstr@uab.edu by February 15, 2023.
Our plan is to submit a proposal to Nottingham French Studies. Informal inquiries welcome.