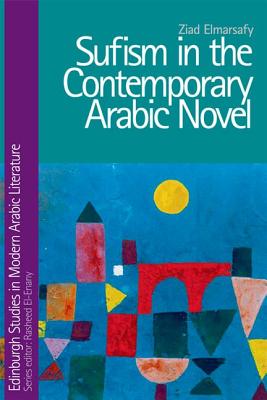 Z. Elmarsafy, Sufism in the Contemporary Arabic Novel
Edinburgh University Press, coll. "Edinburgh Studies in Modern Arabic Literature",
EAN : 9780748641406
Compte rendu publié dans Acta fabula (janvier 2014, vol. 15, n° 1) : "Que fait le soufisme à « la pensée du roman » ?" par Bénédicte Letellier.
***
Ziad Elmarsafy, Sufism in the Contemporary Arabic Novel
Edinburgh: Edinburgh University Press, 2012.
EAN 9780748641406.
£ 65.00. 
256 p.
(Distributed in North America by Columbia University Press).
Présentation de l'éditeur :
This book explores the uses of Sufi ideas, language and themes in Arabic fiction from 1944 to the present. Although Sufi characters—saints, dervishes, wanderers—occur regularly in modern Arabic literature, a select group of novelists seeks to interrogate Sufism as a system of thought and language. In the work of writers like Naguib Mahfouz, Gamal Al-Ghitany, Taher Ouettar, Ibrahim Al-Koni, Mahmud Al-Mas'adi and Tayeb Salih we see a strong intertextual relationship with the Sufi masters of the past, including Al-Hallaj, Ibn Arabi, Al-Niffari and Al-Suhrawardi. This relationship becomes a means of interrogating the limits of the creative self, individuality, rationality and the manifold possibilities offered by literature, seeking in a dialogue with the mystical heritage a way of preserving a self under siege from the overwhelming forces of oppression and reaction that have characterized the late twentieth and early twenty-first centuries.
Contents:
Introduction: Ouverture
Chapter One: Naguib Mahfouz: (En)chanting Justice
Chapter Two: Tayeb Salih: The Returns of the Saint
Chapter Three: Al-Masʿadī: Witnessing Immortality
Chapter Four: The Survival of Gamal Al-Ghitany
Chapter Five: Ibrahim Al-Koni: Writing and Sacrifice
Chapter Six: Tahar Ouettar: The Saint and the Nightmare of History
Epilogue: Bahaa Taher: Solidarity and Idealism