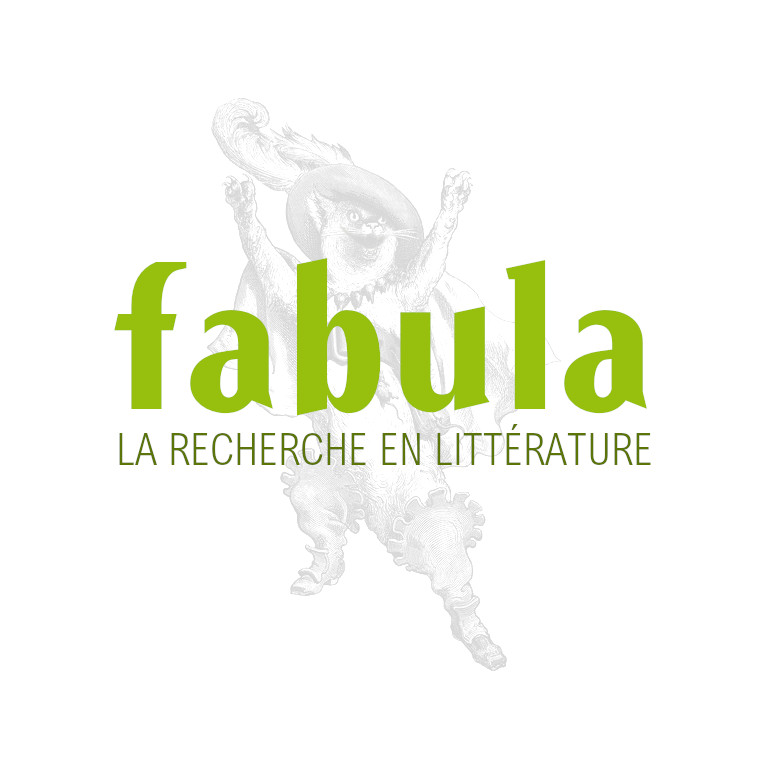 Archer, Neil et Weisl-Shaw, Andreea (eds) Adaptation. Studies in French and Francophone Culture
Peter Collier, coll. "Modern French Identities",
EAN : 9783034302227
Archer, Neil / Weisl-Shaw, Andreea (eds)
 
Adaptation
Studies in French and Francophone Culture
Oxford 2012. 234 pp., 1 ill.
Modern French Identities. Vol. 99
Edited by Peter Collier
ISBN 978-3-0343-0222-7 pb.
CHF 50.00 / €(D) 38.00 / €(A) 39.10 / € 35.50 / £ 32.00 / US-$ 53.95
 
Originating in the conference held at the University of Cambridge in 2009, this collection of essays includes a range of innovative papers from across the diverse field of French and Francophone studies. From medieval texts to the dramatization of the novel, from postcolonial writing to the politics of film and the bande dessinée, the articles in this collection draw on recent developments in the theories of adaptation, translation, and cultural and textual transition. In keeping with these developments, they move the notion of adaptation away from questions of authenticity and fidelity, thinking instead about the movement across texts and time, and the way such movement generates new meanings. Offering insightful approaches to its subjects of study, the book is an engaging contribution to this growing area of research.

Contents:

Neil Archer/Andreea Weisl-Shaw: Introduction: Theorizing Adaptation – Laurence Grove: Adapting the Image – Geoffrey Roger: The Adaptation of Scribal Practices in Medieval Burgundy: The Example of MS Glasgow Hunter 252 Les Cent Nouvelles Nouvelles – Andreea Weisl-Shaw: The Strengthening of the Frame in the Fables Pierre Aufors – Emilia Wilton-Godberfforde: Molière's Dom Juan: The Trickster Transformed – Sotirios Paraschas: 'La contrefaçon spirituelle': Balzac and the Unauthorized Stage Adaptations of Novels – Geneviève de Viveiros: Theatrical Adaptations on the Parisian Stage during the Nineteenth Century: Debates, Disputes and Scandals in the Press – Peter Collier: Harold Pinter and Di Trevis in Search of Lost Text: The Theatrical Image of Proust – Claire Bisdorff : 'Ecrivain ? Qu'est-ce qu'un écrivain ?' Oraliture Translated in Maryse Condé's Traversée de la Mangrove – Bart Miller: Adaptation to Colonialism in Paris: Damas's Pigments – Anne Cameron: Adapting Imagery: The Seventeenth-Century English Translation of French Poetic Descriptions – Cécile Renaud: Hiding and Marketing Frenchness: Adapting the Promotion of French Films for British Audiences – Neil Archer: Attack of the Clones: Watching Stars Playing Stars in French Biopics – Ruth Morris: Madame Bovary: A Catastrophist Reading of Adaptation – Armelle Blin-Rolland: Voice in Adaptation: Tardi's Illustration of Céline's Voyage au bout de la nuit – Catriona McLeod: Adopting and Adapting: Ethnic Minority Women's Quest for Identity in the Bande Dessinée.

Neil Archer holds a PhD in French cinema from the University of Cambridge. He is a Lecturer in Film Studies at Anglia Ruskin University.

Andreea Weisl-Shaw completed a PhD in medieval French and Spanish literature at the University of Cambridge, where she is a College Lecturer and Fellow in Modern Languages at Corpus Christi College.