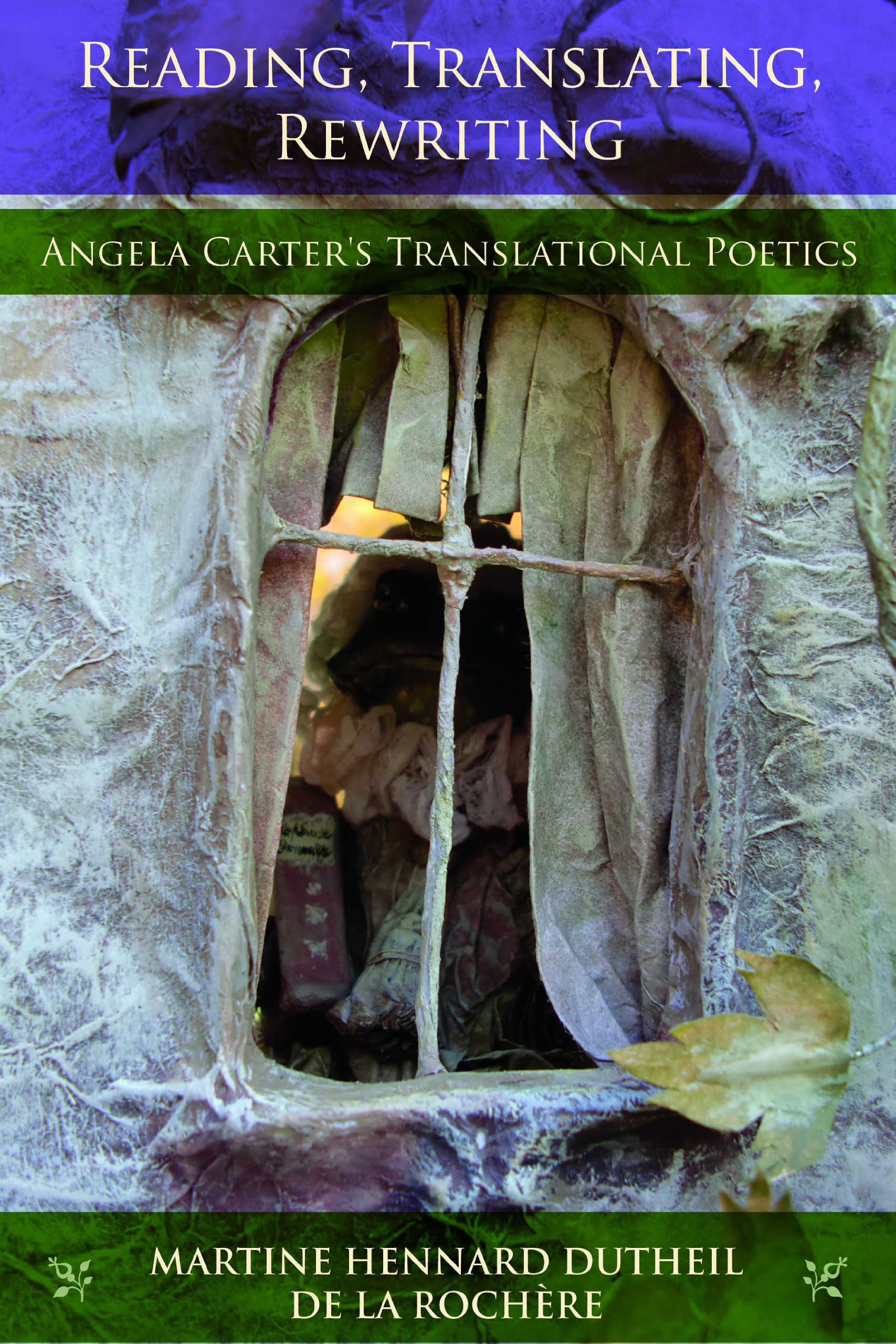 M. Hennard Dutheil de la Rochère, Reading, Translating, Rewriting: Angela Carter's Translational Poetics
Wayne State University Press
EAN: 9780814336342
Date de publication : 15 novembre 2013
Compte rendu publié dans Acta fabula (Avril 2015, vol. 16, n° 4) : "Si la traduction m'était contée (parcours accidenté)" par Didier Coste.
***
Martine Hennard Dutheil de la Rochère, Reading, Translating, Rewriting: Angela Carter's Translational Poetics
Detroit : Wayne State University Press, 2013.
EAN 9780814336342.
374 p.
Présentation de l'éditeur :
In translating Charles Perrault's seventeenth-century Histoires ou contes du temps passe, avec des Moralites into English, Angela Carter worked to modernise the language and message of the tales before rewriting many of them for her own famous collection of fairy tales for adults, The Bloody Chamber, published two years later. In Reading, Translating, Rewriting: Angela Carter's Translational Poetics, author Martine Hennard Dutheil de la Rochere delves into Carter's The Fairy Tales of Charles Perrault (1977) to illustrate that this translation project had a significant impact on Carter's own writing practice. Hennard combines close analyses of both texts with an attention to Carter's active role in the translation and composition process to explore this previously unstudied aspect of Carter's work. She further uncovers the role of female fairy-tale writers and folktales associated with the Grimms' Kinder- und Hausmarchen in the rewriting process, unlocking new doors to The Bloody Chamber.

Hennard begins by considering the editorial evolution of The Fairy Tales of Charles Perrault from 1977 to the present day, as Perrault's tales have been rediscovered and repurposed. In the chapters that follow, she examines specific linkages between Carter's Perrault translation and The Bloody Chamber, including targeted analysis of the stories of Red Riding Hood, Bluebeard, Puss-in-Boots, Beauty and the Beast, Sleeping Beauty, and Cinderella. Hennard demonstrates how, even before The Bloody Chamber, Carter intervened in the fairy-tale debate of the late 1970s by reclaiming Perrault for feminist readers when she discovered that the morals of his worldly tales lent themselves to her own materialist and feminist goals. Hennard argues that The Bloody Chamber can therefore be seen as the continuation of and counterpoint to The Fairy Tales of Charles Perrault, as it explores the potential of the familiar stories for alternative retellings.

While the critical consensus reads into Carter an imperative to subvert classic fairy tales, the book shows that Carter valued in Perrault a practical educator as well as a proto-folklorist and went on to respond to more hidden aspects of his texts in her rewritings. Reading, Translating, Rewriting is informative reading for students and teachers of fairy-tale studies and translation studies.
Martine Hennard Dutheil de la Rochere is professor of English and comparative literature at the University of Lausanne, Switzerland. Her most recent book is Des Fata aux fees: regards croises de l'Antiquite a nos jours.