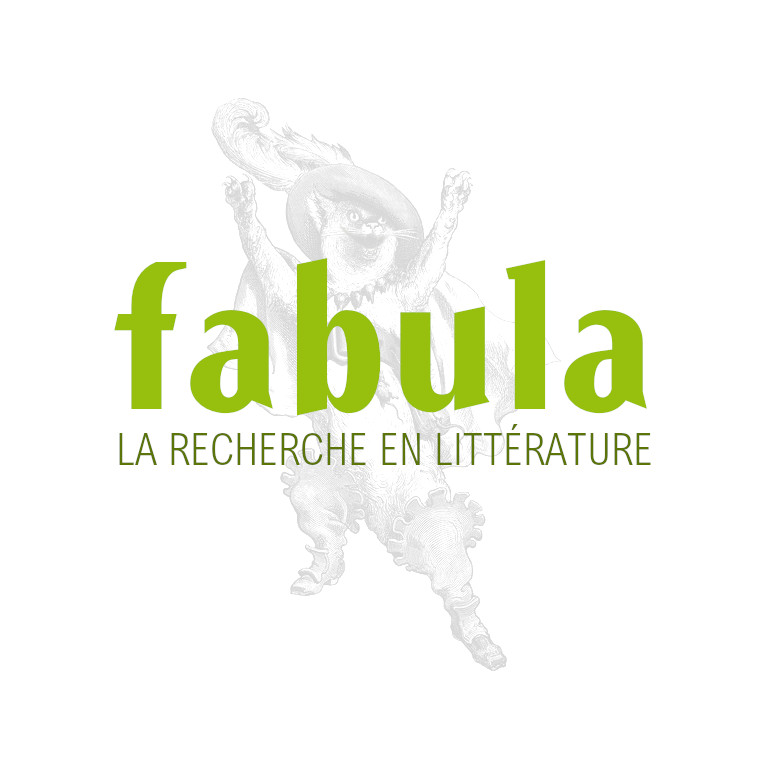 Normale Sup: le gratin de la recherche mondiale "consterné" par Monique Canto-Sperber (Educ.blog.lemonde.fr22/03/11)
Normale Sup' : le gratin de la recherche mondiale "consterné" par Monique Canto-Sperber
"Nous, soussignés universitaires américains, canadiens et britanniques ayant de nombreux et prolongés contacts avec la France, et qui avons longtemps admiré le rôle historique de l'Ecole normale supérieure dans la vie intellectuelle de ce pays, sommes consternés par les récents événements au sein de cette école". Ainsi, commence une pétition signée par près de 160 chercheurs internationaux de premier plan de toutes les disciplines, issues des meilleures universités mondiales, comme Berkeley, Oxford ou Columbia. Elle a été évoquée, lundi 21 mars, par le site du Guardian.
Après les universitaires français, qui s'étaient indignés de l'annulation de la conférence de Stéphane Hessel, ce sont les universitaires anglo-saxons qui critiquent vertement la politique de Monique Canto-Sperber . Lancée par Judith Butler, professeure de rhétorique à Berkeley, Michael Harris, professeur de mathématiques à Paris-Diderot, Natalie Zemon Davies, historienne à Toronto et Joan Wallach Scott, historienne à Princeton, cette pétition réunit du très beau monde. De l'incontournable Noam Chomsky, qui est de tous les combats, à l'historien israélien Avi Schlaim en passant par Paola Bacchetta, spécialiste des "gender studies" à Berkeley ou Rashid Khalidi, historien à Columbia.
Lire la suite.
***

A PETITION TO MONIQUECANTO-SPERBER, DIRECTOR,
ECOLE NORMALE SUPÉRIEURE, PARIS
https://sites.google.com/site/academicfreedomens/

We,the undersigned U.S., Canadian and British academics, many of us with longconnections to France, and who have long admired the historic role of the ÉcoleNormale Supérieure in the critical and intellectual life of the country, aredismayed at recent events at the school. The actions of the Director, MoniqueCanto-Sperber, first banning a talk by Stéphane Hessel and then refusing toallow the Colléctif Palestine ENS to hold a meeting on campus, is a denial ofthe rights of freedom of expression and freedom of assembly. Hessel is 93, aformer ENS student, member of the Resistance, survivor of Buchenwald, one ofthe authors of the UN Declaration of Human Rights and of the recentbest-selling Indignez- vous!/Time for Outrage, in which he (among other things)criticizes Israel's treatment of Palestinians.
Weare not persuaded by the reasoning of the Director or of the Conseil d'État,that these meetings constitute a threat to public order or that they exceed theresponsibility of the ENS to guarantee all students' rights to speech andassembly.
Theaction of the Director is an exception to the school's customary toleration ofpolitical action by students and it is a recurring exception, aimed atsilencing one side in a needed debate about the Israel/Palestine conflict. Webelieve that the Director's action contravenes a long history of free speechand political expression at the ENS as described in its own publicity: "Fordecades, the ENS has been the most prestigious site of French intellectual andscientific life. It participated in all the great intellectual debates ofmodern France, from the Dreyfus Affair to the movements of the 1930's, and fromthe foundation of the human sciences to the avant-garde movements of the1970's."
We callupon the Director to reverse her decision and to restore academic freedom, apractice long associated with this distinguished institution.
JudithButler, Maxine Elliot Professor of Comparative Literature and Rhetoric, University of California at Berkeley
MichaelHarris, Professor of Mathematics, Université Paris-Diderot
Natalie ZemonDavis, Adjunct Professor of History, Senior Fellow in Comparative Literature, and Professor of Medieval Studies, University of Toronto
Joan WallachScott, Harold F. Linder Professor, School of Social Science, Institute for Advanced Study
Yve-AlainBois, Professor, School of Historical Studies, Institute for Advanced Study
Edmund BurkeIII, Professor of History, University of California at Santa Cruz
Noam Chomsky,Professor (retired), MIT
Edwin E. Daniel, F. R.S.C.,Professor Emeritus of Health Sciences, McMaster University and Universityof Alberta
LaurenceDreyfus, Professor of Music, Magdalen College, Oxford
FreemanDyson, Professor Emeritus, School of Natural Sciences, Institute for Advanced Study
Morris Halle,Institute Professor, MIT
MalcolmLevitt, FRS, Professor of Chemistry, University of Southampton
DavidMumford, Professor Emeritus of Mathematics, Brown and Harvard Universities
JacquelineRose, Professor of English, Queen Mary University of London
Graeme Segal,FRS, Professor Emeritus of Mathematics, All Souls College, Oxford
Ben-Z. Shek,F.R.S.C., Professor Emeritus of French, University of Toronto
Avi Shlaim,Professor of International Relations, St. Anthony's College, Oxford
RichardTaylor, Professor of Mathematics, Harvard University
James L.Turk, Executive Director, Canadian Association of University Teachers
MarinaWarner, Professor of Literature, University of Essex
Andrew Aisenberg, Associate Professor of History, ScrippsCollege
Gil Anidjar, Associate Professor of Religion, Columbia University
Sara Beam, Associate Professor of History, University of Victoria

Robert Boyce, Senior Lecturerin International History, London School of Economics and PoliticalScience
Kenneth Brown, Retired professor of Social Anthropology, University of Manchester, Editor-in-Chief, Mediterraneans/Méditerrannéennes

Wendy Brown, Professor ofPolitical Science, University of California at Berkeley
Edouard Bustin, Director,Groupe de Recherches sur l'Afrique Francophone, Boston University
Terence Cave, EmeritusProfessor of French Literature, Oxford
Paul Cohen, Associate Professor, Department of History,  Directeur, Centre des Études de la France et du Monde Francophone, University of Toronto
Dara Culhane, Associate Professor, Department of Sociology and Anthropology, Simon Fraser University

Jonathan Dewald,Distinguished Professor of History, University at Buffalo, The State University ofNew York
Mayanthi Fernando, Assistant Professor of Anthropology, University of California, Santa Cruz

Peter Fitting, Professoremeritus, French and Cinema Studies, University of Toronto
Carla Freccero, Professor ofLiterature, Director, Center for Cultural Studies, University of Californiaat Santa Cruz
Irene Gendzier, Professor,Dept of Political Science, Boston University
Harvey Goldman, Professor of Sociology, University of California, San Diego

Michael Hardt, Professor ofLiterature, Duke University
David Heap, AssociateProfessor of French and Linguistics, University of Western Ontario
Ann Jefferson, Professor ofFrench, Oxford
Katherine Callen King,Professor, Comparative Literature and Classics, University of Californiaat Los Angeles
Martin Klein, ProfessorEmeritus of History, University of Toronto
Martin Laberge, Professeur agrégé, Histoire européenne/relations internationales, Université du Québec en Outaouais

Cecile Laborde, Professor of Political Theory, University College London
Joan B. Landes, Walter L. and Helen Ferree Professor of Early Modern History and Women's Studies, Pennsylvania State University

Conrad Leyser, Fellow andTutor in History, Worcester College, Oxford
Brian Massumi, Professor ofCommunication, Université de Montréal
Yakov M. Rabkin, Professeur titulaire, Département d'histoire, Université de Montréal

Peter Sahlins, Professor ofHistory, Executive Director of the France-Berkeley Fund,  Universityof California at Berkeley
Samir Saul, Associate Professor of History, Université de Montréal
Philippe Schlenker, Global Distinguished Professor of Linguistics, New York University, and Institut Jean-Nicod, CNRS

Philip Shashko, Professor of History, University of Wisconsin-Milwaukee
Lisa Tiersten, Professor of History, Columbia University

Kate Tunstall, UniversityLecturer (CUF) in French, Worcester College, Oxford
Wes Williams, UniversityLecturer, Fellow and Tutor in French, St. Edmund Hall, Oxford
Robert J. Young, Professor Emeritus of History, University of Winnipeg

Rabab Abdulhadi, Associate Professorof Ethnic Studies, College of Ethnic Studies, San FranciscoState University
Mary Louise Adams, AssociateProfessor, Kinesiology and Health Studies, Queen's University,Kingston
Sylvat Aziz, Professor of Fine Arts,Queen's University, Kingston
Feyzi Baban, Associate Professor,Political Studies Department, Trent University
Paola Bacchetta, Associate Professorof Gender and Women's Studies, University of Californiaat Berkeley
Ian Barnard, Associate Professor ofEnglish, Affiliated Faculty, Queer Studies, California StateUniversity at Northridge
Amy Bartholomew, Associate Professorof Law, Carleton University
Micheline Beaudry, Professeureretraitée (nutrition publique), Université Laval
Roger Beck, Professor Emeritus, Universityof Toronto
Dr G. K. Bhambra, Director of theSocial Theory Centre, University of Warwick
Mario Biagoli, Professor of Law& Science and Technology Studies, University of California atDavis
Hagit Borer, Professor ofLinguistics, University of Southern California
Eileen Boris, Hull Professor andChair, Department of Feminist Studies, University of Californiaat Santa Barbara
Martha Bragin, Associate Professorof Social Work, Hunter College
Haim Bresheeth, Professor of Mediaand Cultural Studies, School of Humanities and Social Sciences,University of East London
Stephen Eric Bronner, DistinguishedProfessor (PII) of Political Science, Rutgers University
Anne Clement, Harvard Academy forInternational and Area Studies, Harvard University
Lynne Cohen, Former Professor ofPhotography, University of Ottawa
Rebecca Comay, Department ofPhilosophy, University of Toronto
Rebecca Coulter, Professor, Facultyof Education, University of Western Ontario
Stephen D'Arcy, Associate Professorof Philosophy, Huron University College
Miriam David, Professor Emerita ofEducation, Institute of Education, University of London
Howard Davidson, Interim Director,Aboriginal Focus Programs, University of Manitoba
Chandler Davis, Professor ofMathematics, University of Toronto
Mary Ellen Davis, Part time faculty,School of Cinema, Concordia University
Eleanor Duckworth, Professor of Education, Harvard University

Geneviève A. Dumas, Professor,Department of Mechanical and Materials Engineering, Queen'sUniversity, Kingston
Peter Eglin, Professor of Sociology,Wilfred Laurier University
Christo El Morr, Adjunct Professorof Information Technology, York University
Nada Elia, Professor of GlobalStudies, Antioch University, Seattle
Randa Farah, Associate Professor ofAnthropology, University of Western Ontario
Gordon Fellman, Professor of Sociology,Brandeis University
L. M. Findlay, Professor of English,University of Saskatchewan
Norman Finkelstein, IndependentScholar
Gavin Fridell, Associate Professor& Chair, Department of Politics, Trent University
Mark Gabbert, Associate Professor ofHistory, University of Manitoba
Jack Gegenberg, Professor ofMathematics, University of New Brunswick
Marvin E. Gettleman, ProfessorEmeritus of Philosophy, Polytechnic Institute of Brooklyn
John Gilmore, Member of The Writers' Union of Canada, and former instructor, Education Department, Concordia University, Montréal

Harry Glasbeek, Professor Emeritusand Senior Scholar, Osgoode Hall Law School, York University
Sherna Berger Gluck, ProfessorEmerita of History, California State University at Long Beach
Mark Golden, Professor of Classics,University of Winnipeg
Bluma Goldstein, Professor Emeritaof German, University of California at Berkeley
Peter Gose, Chair of Sociology andAnthropology, Carleton University
Allan Greer, Canada Research Chairin Colonial North America, Department of History, McGillUniversity
Julie Guard, Associate Professor andCoordinator, Labour Studies Program, University of Manitoba
Nadia Habib, Department ofHumanities, York University
Christian Haesemeyer, AssociateProfessor of Mathematics, University of California at Los Angeles
Lisa Hajjar, Associate Professor ofSociology, Chair, Law and Society Program, University ofCalifornia at Santa Barbara
Sondra Hale, Professor ofAnthropology and Women's Studies, University of California atLos Angeles
Robert M. Hamm, Professor, Dept. ofFamily and Preventive Medicine, Director, Clinical  DecisionMaking Program, University of Oklahoma Health Sciences Center
Paul Handford, Professor Emeritus ofBiology, University of Western Ontario
Jens Hanssen, Associate Professor ofHistory, University of Toronto
Gillian Hart, Professor ofGeography, University of California at Berkeley
Amir Hassanpour, AssociateProfessor, Near & Middle Eastern Civilizations (ret.), Universityof Toronto
Sudhir Hazareesingh, Fellow inPolitics, Balliol College, Oxford
Henry Heller, Professor of History,University of Manitoba
Sami Hermez, Visiting Fellow, Centrefor Lebanese Studies, St. Anthony's College, Oxford
Elizabeth Shakman Hurd, AssistantProfessor of Political Science, Northwestern University
Viqar Husain, Professor ofMathematics, University of New Brunswick
Radha Jhappan, Professor ofPolitical Science, Carleton University
Andrew M. Johnston, Associate Professor of History, Carleton University

Suad Joseph, Professor ofAnthropology and Women and Gender Studies, University of  Californiaat Davis
Louis Kampf, Professor Emeritus ofEnglish, MIT
Ilan Kapoor, Professor, Faculty ofEnvironmental Studies, York University
Michael Keefer, Professor of EnglishLiterature, School of English and Theatre Studies, Universityof Guelph
Assaf Kfoury, Professor of ComputerScience, Boston University
Rashid Khalidi, Professor ofHistory, Columbia University
Muhammed Ali Khalidi, AssociateProfessor of Philosophy, York University
David Klein, Professor ofMathematics, California State University at Northridge
Ann Hibner Koblitz, Professor ofWomen and Gender Studies, Arizona State University
Neal Koblitz, Professor ofMathematics, University of Washington
Dennis Kortheuer, Department ofHistory, California State University at Long Beach
Clarice Kuhling, Lecturer,Department of Sociology & Department of Contemporary Studies, WilfredLaurier University
Ailsa Land, Emeritus Professor ofOperational Research, London School of Economics
Robert V. Lange, Professor Emeritusof Physics, Brandeis University
Paul Lauter, Allan K. and GwendolynMiles Smith Professor of Literature, Trinity College
Richard Borshay Lee, Professor of Anthropology, University of Toronto

Winnie Lem, International DevelopmentStudies, Trent University
Margaret Little, Professor of GenderStudies and Political Studies, Queen's University, Kingston
David Lloyd, Professor of English,University of Southern California
Yosefa Loshitzky, Professor of Filmand Cultural Studies, University of East London
Andrew Lugg, Professor Emeritus ofPhilosophy, University of Ottawa
Rashmi Luther, Lecturer, School ofSocial Work, Carleton University
Arthur MacEwan, Professor Emeritusof Economics and Senior Fellow, Center for Social Policy,University of Massachusetts Boston
Moshe Machover, Professor Emeritusof philosophy, King's College, London
David McNally, Professor ofPolitical Science, York University
Dr. John McTague, English Faculty,Oxford
William Messing, Professor ofMathematics, University of Minnesota
Haynes Miller, Professor ofMathematics, MIT
Kevin Moloney, Faculty, Dept ofLanguages, Linguistics & Literatures, York University
Joy Moore, Faculty, Dawson College, Montréal

Karen Bridget Murray, AssociateProfessor of Political Science, York University
Karma Nabulsi, Fellow in Politics,St. Edmund Hall, Oxford
Mary-Jo Nadeau, Lecturer, Dept. ofSociology, University of Toronto Mississauga
Joanne Naiman, Professor Emerita ofSociology, Ryerson University, Toronto
Maire Noonan, Assistant Professor ofLinguistics, McGill University
Ingmar Nyman, Associate Professor of Economics, Hunter College

Richard Ohmann, Benjamin WaiteProfessor of English, Emeritus, Wesleyan University
Patricia Palulis, AssociateProfessor, Faculty of Education, University of Ottawa
David E Pegg, Professor of Biology,  University of York

Charles Posner, Institute ofEducation, University of London
Garry Potter, Associate Professor ofSociology, Wilfred Laurier University
Trevor Purvis, Assistant Profesor ofLaw and Political Economy, Carleton University
Aneil Rallin, Associate Professor ofRhetoric and Writing Studies, Soka University of America
Denis G. Rancourt, Former Professorof Physics, University of Ottawa
Rush Rehm, Professor of Drama andClassics, Stanford University
Frank Reynolds, Emeritus Professor of History of Religions and Buddhist Studies, University of Chicago

Steven Rose, Emeritus Professor ofBiology, The Open University
Jonathan Rosenhead, EmeritusProfessor of Operational Research, London School of Economics
Marty Roth, Emeritus Professor ofEnglish, University of Minnesota
E. Natalie Rothman, AssistantProfessor of History, University of Toronto
Leila Rupp, Professor of FeministStudies, University of California at Santa Barbara
Claire Schub, Lecturer in French,Tufts University
Alan Sears, Professor of Sociology,Ryerson University, Toronto
Lynne Segal, Anniversary Professor of Psychology & Gender Studies, Birkbeck College, University of London

Eric Smoodin, Professor of AmericanStudies and Film Studies, University of California at  Davis
Metta Spencer, Professor Emeritus ofSociology, University of Toronto
Brian Stock, Professor Emeritus ofComparative Literature, University of Toronto
Bernard Sufrin, Fellow Emeritus inComputation, Worcester College, Oxford
Abdel Razzaq Takriti, JuniorResearch Fellow in Political History, St. Edmund Hall, Oxford
Winnifred Fallers Sullivan, Directorof the Law and Religion Program, University at Buffalo,  TheState University of New York
Oliver Taplin, Emeritus Professor ofClassics, Oxford
Vladimir Tasic, Professor ofMathematics, University of New Brunswick
Andrea Teti, Co-Director, Interdisciplinary Approaches to Violence, Department of Politics and International Relations,
University of Aberdeen

Barrie Thorne, Professor ofSociology, and Gender and Women's Studies, University of Californiaat Berkeley
Eric Urban, Professor ofMathematics, Columbia University
Richard A. Walker, Professor ofGeography, Co-director, Global Metropolitan Studies,  Universityof California at Berkeley
Seth Wigderson, Professor ofHistory, University of Maine, Augusta
Trevor Williams, Professor Emeritus of English, University of Victoria

Howard Winant, Professor ofSociology, Director, UC Center for New Racial Studies, Universityof California at Santa Barbara