Actualité |
Appels à contribution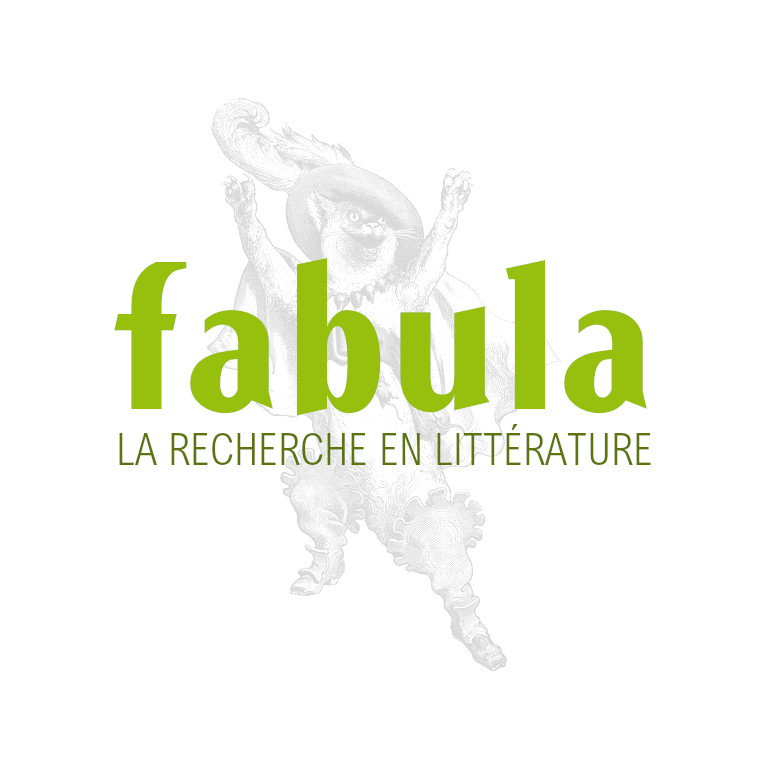 Comparativism, identity, communication
Le 10 octobre 2012
University of Craiova
Faculty of Letters
The Society of Philological Sciences
COMPARATIVISM, IDENTITY, COMMUNICATION (CIC2012)
INTERNATIONAL CONFERENCE
 Craiova, 2nd-3rd November, 2012
Fifth edition
Call for Papers
Will the emergence of "the global village" create new world citizens able to communicate in a globalized culture? D. Wolton (Autre mondialisation, 2003) showed that, if the other has never appeared so close and accessible, he seems at the same time more threatening and different.
By the intersection of the concepts "comparativism", "identity", "communication" the conference will focus on the complex identities/alterities, interactively engaged in the society "conquered by communication" (Miège, 1997).
The transmodern communication implies rapid, spectacular, misleading and ambivalent processes: communication is a means of emancipation of the individual and of the nations, but also a means of control. It is necessary a rethinking of the human condition in the context of interculturalism, of "netocracy", both from the point of view of the conditioning as well as from the interactive feedback.
The opening towards otherness, accompanying the trangression of communication borders supposes identity awareness. The multicultural cohabitation is possible if the individuals become aware of the inestimable value of identity symbols, if they consciously participate in the intercultural dialogue and if they operate with flexible reasoning.
Comparative studies provide new insights into the complex problematic of intercultural relations and identity issues, but also for the field of communication studies. While focusing on general and comparative literature, we do not wish, however to limit the interest of the conference to this area. We envisage comparison as an all-encompassing scientific method, which might cover linguistics, anthropology, cultural studies etc.
The interdisciplinary perspective and the generous thematic spectrum will allow the rethinking of the issues mentioned above.
Thematic areas:
1. Comparativism: influence, reception, intertextuality, palimpsestic rewriting, comparative poetics, comparative imagology, inter-aesthetic and inter-semiotic relations (literature and the other arts); comparison between languages and linguistic phenomena.
2. Pragmasemantic aspects of communication: emotive meaning, argumentative roles, illocutionary functions, implicit meaning, linguistic/semantic context and extralinguistic/situational context.
The rhetoric aspects of communication
: tropes, figures of thought, sophisms; political, journalistic, didactic discourse.
4. New media/communication technologies and corresponding anthropological mutations: cyber-culture and cyberspace, virtual communities, "secondary" orality, recreation of the text in the context and so on.
Identities Re-/deconstruction
: discourse on identity and cultural diversity; post communist transition and negotiation of identity; "the writing" of the multicultural self in the media; alterity and dynamics of communicative relations.
Postmodern culture:
gender, hibridization, polyphony, interculturality.
Interdisciplinary perspectives: comparativism, discourse analysis, gender studies, philosophy, imagology, pragmatics, semiotics.
Organizing Committee:
            Coordinator: Professor EMILIA PARPALĂ AFANA, University of Craiova
            Members:
Senior Lecturer, PhD. CARMEN POPESCU, University of Craiova
Senior Lecturer, PhD. ALINA ŢENESCU, University of Craiova
Senior Lecturer, PhD. AURELIA FLOREA, University of Craiova
Scientific Committee:
Professor, PhD. D.H.C. ZDZISŁAW HRYHOROWICZ, University "Adam Mickiewicz",   Poznań, Polonia
Professor PhD. CORNELIA ILIE, University of Malmö, Sueden
Professor PhD. LILIANA IONESCU-RUXĂNDOIU, University of Bucharest
Professor PhD./CSI MARIANA NEŢ, Linguistic Institute "I. Iordan – Al. Rosetti",      Bucharest.
Professor PhD.  NICOLAE PANEA, University of Craiova
Professor PhD.  EMILIA PARPALĂ AFANA, University of Craiova
Professor PhD.  ANDA RĂDULESCU, University of Craiova
Professor PhD.  CRISTIANA TEODORESCU, University of Craiova
Senior Lecturer, PhD. LAURENŢIU BĂLĂ, University of Craiova
Senior Lecturer, PhD. CHRISTIAN ECCHER, University of Novi Sad, Serbia
Senior Lecturer, PhD. ROBERTO MERLO, University of Torino, Italia
Senior Lecturer, PhD. CARMEN POPESCU, University of Craiova
Senior Lecturer, PhD. ALOISIA ŞOROP, University of Craiova
Senior Lecturer, PhD. ALINA ŢENESCU, University of Craiova
Deadline for registration and submission of abstracts: 10. 10. 2012. The acceptance will be sent by October 15th, 2011.
Please send the Registration form by e-mail to: craiovacic@gmail.com  
Conference languages: English, French, Italian.
Presentation:
- invited speaker: Mariana Neţ, Research Professor, Institute of Linguistics "I. Iordan – Al. Rosetti", Bucharest.
- the papers presented within sections should not exceed 20 minutes (and 10 minutes for discussions).
Publication: the papers will be published in Romanian and in one of the following foreign languages: English, French, German, Italian, Spanish, at Universitaria Publishing House, Craiova (CNCS, category B). The papers are subject to PEER REVIEW evaluation.
Participation fee: 45 Euros. PhD candidates: 30 Euros.
The conference fee includes the conference map, coffee/tea, lunch, dinner and the publication of articles. For accommodation and other information please contact us.
If the participants are interested, we intend to organize a trip to Targu Jiu, where some works by Constantin Brâncuşi are displayed, to Hurezi Monastery and Cula Măldăresti. The cost of the trip is not included in the conference fee.
Within the framework of the conference, Dr.  Carmen Popescu (cpopescu71@gmail.com)  will coordinate the panel:
RHETORICAL ASPECTS OF POETIC COMMUNICATION
            At the present moment, Romanian studies applied to poetry are fragmentary and not entirely synchronized with the emergent methodology at the international level. The communicational reading advanced by this panel is meant to enrich the reception of poetry by new and significant valences.
            Communication, a structural given of the globalized society (Miège 2000), is an ideal grid able to connect poetry with the stringent cultural realities.
            Based on communication theory and diachronic pragmatics, the dialogic study of the communicational level provides an answer to the question: "In what way is poetic communication distinct and unique and also efficient in terms of literary communication?"
            We aim to resituate poetry on the agenda of literary text linguistics and to direct the research towards the post-postmodern mindset, where poetry is neither entertainment nor a formalistic exercise, but an instrument generating solidarity and tolerance - a way for us to become what we are. Communicational and mediating criticism, conceived by Roger D. Sell (2000; 2011) as post-postmodern instances of ethical criticism, integrates literary communication among other form of communication and humanizes research through the autonomy bestowed on human agents.
            The poetic systems, inherently dialogic as they are, are prone to unveil their own production (see "the poetic arts" and the "manifestoes" as metatexts), to display the authorial ethos and the polyphony of enunciative voices, to summon the readers inside the text or to appeal to them from outside the text, to take advantage of the actional rhetoric of performatives or to rely on the flouting of communicational principles and maxims, etc.
            For the above-mentioned reasons, we see communicational criticism as a most appropriate framework for a diachronic and comparative perspective on poetry.
     Thematic strands:
Dialogism and communication in poetry.
Poetic communication between straightforwardness and obliqueness; implicatures. Transitivity and reflexivity.
The ethos in poetry. Lyrical enunciation and subjectivity. Deixis. "Voice" markers.
Identifying forms of distorted vs. genuine poetic communication.
Hermetic communication. (Neo)avant-gardist communication. 
Expressionistic communication.
Non-cooperative behaviours: the poetic flouting of maxims and principles; impoliteness, "naturalistic" communication.
Metacommunication. Poetic arts.
"Gendered" communication. Communicating female otherness. Children poetry, between playfulness and the metalinguistic.
Identity and hybridization. Self-images and hetero-images. Poetry and digital communication. Poetry and the media.
Registration Form:
Title of paper……..
Abstract: maximum 300 words, in English or in French, Word format, TNR, 12.
Surname……………….
First name………………….
E-mail …
Telephone number…
Affiliation….
Country……
Language of the presentation…