Actualité |
Appels à contribution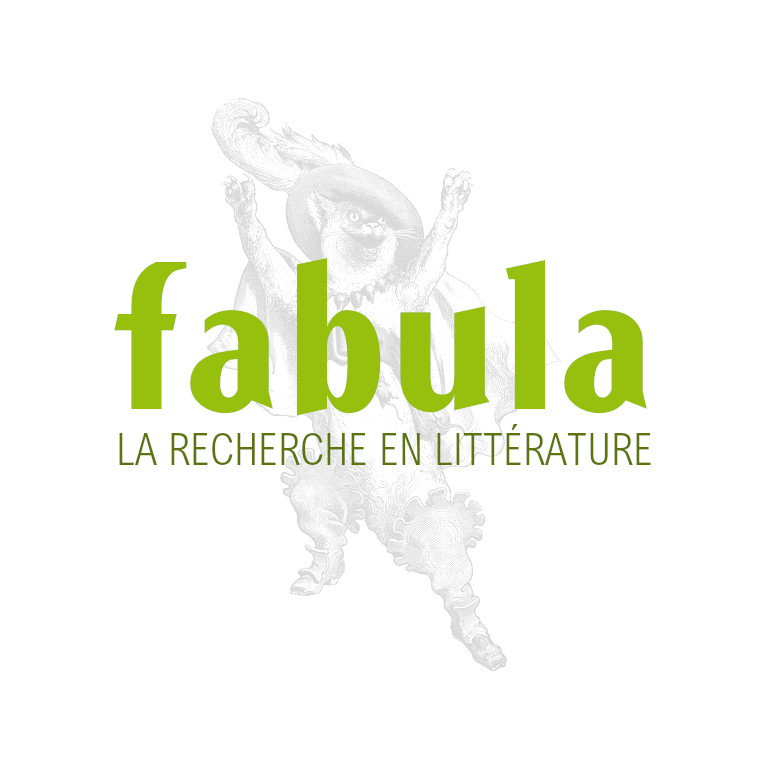 Quaderna n° 4 : "Found in (Mis)Translation » : les impondérables de la (mé)traduction"
Le 1 juin 2017
For English scroll down
Deutsche Fassung siehe unten
Véase abajo la versión española
Versione italiana vedi sotto
Appel à contributions pour le n°4 de la revue Quaderna
« Found in (Mis)Translation » : les impondérables de la (mé)traduction
sous la direction de Sylvie Le Moël et Dirk Weissmann
Le quatrième numéro de la revue transdisciplinaire et multilingue Quaderna portera sur le thème « 'Found in (Mis)Translation' : les impondérables de la (mé)traduction ». Nous invitons tous les chercheurs intéressés par le sujet à envoyer leurs propositions aux responsables de ce numéro à paraître courant 2018. Les contributions peuvent provenir des différents champs disciplinaires (littérature, civilisation/histoire, philosophie/histoire des idées, linguistique/didactique) et linguistiques (français, anglais, allemand, espagnol, italien) couverts par la revue ; elles peuvent être rédigées, au choix, dans l'une des langues susmentionnées.
Argument
Selon sa définition convenue, consignée dans les dictionnaires, le terme de « mistranslation » désigne tout simplement une traduction erronée, une « faute » de traduction. Toutefois, en suivant l'idée d'une possible productivité de l'erreur, une partie de la traductologie contemporaine a conféré un sens moins restrictif à ce concept pour interroger la limite séparant la « bonne » de la « mauvaise » traduction. Ces approches s'intéressent, d'une part, à la subjectivité du traducteur, à la traduction comme acte interprétatif, voire créatif, en mettant en cause la vision manichéenne qui sous-tend le préfixe « mis- ». D'autre part, ces recherches analysent les effets (im)prévus que certaines traductions « actives » ont pu avoir dans l'histoire, en soulignant la dimension performative de celles-ci. En effet, quelle que soit la manière dont on évalue une (mé)traduction donnée, ses répercussions sur l'histoire politique, intellectuelle, littéraire peuvent être spectaculaires. À titre d'exemple, on pourrait citer le cas de la Dépêche d'Ems de 1871, dont la traduction est inséparable du déclenchement de la Guerre franco-prussienne, ou bien l'usage créateur que Borges fait de la « métraduction », à partir des années 1920, dans le contexte de la fondation d'une tradition littéraire argentine. D'autres exemples, comme la réception internationale du terme de « littérature mineure » forgé d'après Kafka, pourraient compléter cet aperçu de la problématique que notre numéro thématique vise à approfondir.
Axes envisagés
En suivant ce cadrage, l'étude de la problématique des « mis-translations » pourrait se faire selon plusieurs axes dont voici une sélection :
Approches littéraires :
- la polysémie du texte littéraire et la subjectivité du traducteur 
- fidèle/infidèle : le dilemme du traducteur littéraire
- la réception des « mistranslations » et la constitution des traditions interprétatives
Histoire des idées/philosophie :
- la « mistranslation » et l'histoire des concepts
- traduction et contre-traduction en philosophie/histoire des idées
- peut-on (mé)traduire les textes sacrés ?
Civilisation/histoire :
- performativité et impact social de la traduction
- la traduction comme action et manipulation politique
- la métraduction et les conflits guerriers
Linguistique/didactique :
- traduction et créativité 
- la problématique de l'erreur en traduction
- la définition de la « mistranslation » en fonction des genres textuels
La sélection des contributions se déroulera en deux étapes : dans un premier temps, nous vous invitons à nous transmettre un projet d'article sous forme de résumé d'environ 300 mots accompagné d'une brève notice bio-bibliographique ; après la pré-sélection des propositions en fonction de leur intérêt, de leur qualité et de l'équilibre général du numéro envisagé, nous inviterons les chercheurs retenus à nous envoyer leurs contributions intégrales, lesquelles seront soumises à une double évaluation à l'aveugle (peer-reviewing).
Calendrier
- avant le 1er juin 2017 : envoi des propositions sous forme de résumés
- avant le 1er juillet 2017 : pré-sélection des propositions par le comité de rédaction de la revue
- avant le 1er janvier 2018 : envoi des textes achevés (autour de 40000 signes/6000 mots)
- avant le 1er juin 2018 : peer-reviewing/validation des contributions et préparation à la publication 
Les propositions d'une page maximum incluant une brève notice biobibliographique sont à envoyer à sylvie.lemoel@u-pec.fr et weissmann@u-pec.fr (rappel de la date-limite : 1er juin 2017)
Pour des indications bibliographiques voir en bas du document
*
Call for Papers for Quaderna issue #4
« Found in (Mis)Translation »: les impondérables de la (mé)traduction
edited by Sylvie Le Moël and Dirk Weissmann
The fourth issue of the multilingual transdisciplinary journal Quaderna, "Found in (Mis)Translation," will explore the contingencies of mistranslation. We invite scholars to send their abstracts to the editors by June 1st, 2017. Quaderna 4 will be published in 2018. Contributions may bear on different disciplinary fields (literature, civilization/history, philosophy/history of ideas, linguistics/didactics) as well as on the different linguistic domains of the journal (English, French, German, Italian, Spanish). Essays can be written in one of the aforementioned languages.
According to dictionary definitions, the term "mistranslation" merely means an erroneous or faulty translation. However, bearing in mind the possibility that every translation mistake has a silver lining, contemporary translation scholars have adopted a less restrictive stance on the concept of (mis)translation by exploring the moving boundaries between "good" and "bad" translations. On the one hand, new theoretical approaches are focusing on the subjectivity of the translator, on her/his interpretative or even creative work, therefore undermining the strict binary implications of the prefix "mis-." On the other, recent research also bears on the unpredictable effects that some "active" translations have had in history, thus stressing their performative dimension. Judging the quality of a (mis)translation is one thing, assessing the spectacular effects it may have on political, intellectual, and literary history is another matter. One example is the 1871 Ems Dispatch and its translation mistake which contributed to the declaration of the Franco-Prussian War; another one is Borges's creative use of (mis)translation from the 1920s onwards in the service of inventing a literary tradition in Argentina. Other examples, such as the international currency of the term "minor literature" borrowed from Kafka, can also be summoned in this quick overview of the rationale of this forthcoming issue of Quaderna.
Possible approaches
Literature:
- the polysemy of literary texts and the translator's subjectivity
- high/low fidelity: the literary translator's dilemma
- "mistranslations," reader response, and interpretative traditions
History of ideas/Philosophy:
- "mistranslation" and the history of concepts
- competing translations in the history of philosophy/history of Ideas
- can sacred texts be mistranslated?
Civilization/history:
- performativity and the social impacts of translation
- translation as political maneuvering
- mistranslation, political conflicts, and wars
Linguistics/Didactics:
- translation and creativity
- the analysis of translation mistakes
- the definition of "mistranslation" in relation to literary genres
We invite scholars to send us a 300 word abstract with a short bio-bibliography.
Abstracts will be considered in relation to their relevance to the questions at hand and to the theoretical, linguistic and geographical balance the editors wish to establish for this issue. The authors of the selected abstracts will be notified so that they can send their full essay for peer-review.
Calendar
- June 1, 2017: abstract submission
- July 1, 2017: pre-selection of abstracts by Quaderna's editorial committee
- January 1, 2018: essay submission deadline (40000 characters/6000 words)
- June 1, 2018: peer review results due, approval of contributions; preparation for publication.
Abstracts (along with a short bio-bibliography) are to be sent to sylvie.lemoel@u-pec.fr and weissmann@u-pec.fr (deadline: June 1st, 2017)
For a preliminary bibliography scroll down
CfP für ein Themenheft der Zeitschrift Quaderna :
« Found in (Mis)Translation » : les impondérables de la (mé)traduction
hg. von Sylvie Le Moël und Dirk Weissmann
Die vierte Ausgabe der transdisziplinären und mehrsprachigen Pariser Zeitschrift Quaderna wird sich dem Thema "'Found in (Mis)Translation': Die Unwägbarkeiten der (Fehl)Übersetzung" widmen. Interessierte Wissenschaftler aus den Bereichen Literaturwissenschaft, Kulturwissenschaft, Philosophie, Geschichte, Linguistik usw. sind hiermit eingeladen, Vorschläge für dieses 2018 erscheinende Heft einzureichen. Die Beiträge sollten germanistische, romanistische, anglistische oder komparatistische Themen behandeln und können wahlweise auf Deutsch, Französisch, Englisch, Spanisch oder Italienisch verfasst werden.
Thematischer Rahmen
Folgt man seiner herkömmlichen Definition, wie sie z. B. in englischen Wörterbücher zu finden ist, so bezeichnet der Begriff "mistranslation" zunächst eine falsche Übersetzung bzw. Fehlübersetzung. Auf der Grundlage der Idee einer Produktivität solcher Fehler hat ein Teil der aktuellen Übersetzungstheorie den Begriff jedoch erweitert und die strikte Grenzziehung zwischen "guter" und "schlechter" Übersetzung gelockert. Ansätze dieser Art interessieren sich u. a. für die Subjektivität des Übersetzers und sehen das Übersetzen als interpretativen oder gar kreativen Akt. Sie hinterfragen somit den binären Richtig-Falsch-Schematismus, der von der Vorsilbe "mis-" impliziert wird. Darüber hinaus werden in diesem theoretischen Rahmen die (un)vorhersehbaren Effekte analysiert, die bestimmte "aktive" Übersetzungen im Laufe der Geschichte entwickelt haben, wodurch deren performative Dimension betont wird. Denn können (Fehl)Übersetzungen im Einzelnen auch auf unterschiedliche Art beurteilt werden, sind ihre Auswirkungen auf historische, geistige und literarische Prozesse insgesamt oft erheblich. Beispiele hierfür sind die berühmte Emser Depesche, deren Übersetzung eine gewichtige Rolle beim Ausbruch des deutsch-französischen Krieges gespielt hat, sowie die schöpferische Dimension, die die "Fehlübersetzung" in Borges' Werk spielt, wo sie in den 1920 Jahren insbesondere der Grundlegung einer spezifisch argentinischen Literaturtradition dient. Auch die internationale Rezeption des von Kafka entlehnten Begriffs "littérature mineure" könnte im Zusammenhang mit der hier zu untersuchenden Problematik erwähnt werden.
Mögliche Untersuchungsfelder
Innerhalb des somit abgesteckten Rahmens könnte die Problematik der "Mis-Translations" unter anderem auf folgenden Feldern untersucht werden:
Literaturwissenschaft:
- die Vieldeutigkeit des literarischen Textes und die Subjektivität des Übersetzers
- Treue/Untreue: das Dilemma des Literaturübersetzers
- die Rezeption von "Mistranslations" und die Begründung von Interpretationsparadigmen
Ideengeschichte/Philosophie:
- "Fehl-"Übersetzungen und Begriffsgeschichte
- Wettstreit der Übersetzung in der Philosophie/Ideengeschichte
- Kann man heilige Texte (fehl)übersetzen?
Geschichte/Landeskunde:
- Performativität und gesellschaftliche Auswirkungen von Übersetzungen
- Übersetzen als politische Handlung bzw. Manipulation
- Fehlübersetzung und kriegerische Konflikte
Sprachwissenschaft/Didaktik:
- Übersetzung und Kreativität
- die Fehlerproblematik in der Übersetzungswissenschaft
- die Definition von "mistranslation" innerhalb verschiedener Textgattungen
Die Auswahl der Beiträge erfolgt in zwei Schritten. Zunächst sollen die geplanten Beiträge in Form einer Kurzzusammenfassung (ca. 300 Wörter) inklusive einer wissenschaftlichen Kurzbiographie eingesendet werden. Nach einer Vorauswahl der Vorschläge, wobei sowohl das wissenschaftliche Interesse der Vorschläge als auch die programmatische Ausrichtung der Zeitschrift zum Tragen kommen, werden die ausgewählten Beiträger dazu eingeladen, ihre Beiträge zum Peer-reviewing einzureichen.
Terminplan
- bis zum 1.6.2017: Einreichung der Vorschläge in Form von Zusammenfassungen
- bis zum 1.7.2017: Vorauswahl der Vorschläge durch die Redaktion der Zeitschrift
- bis zum 1.1.2018: Einsendung der fertigen Beiträge (ca. 40000 Zeichen/6000 Wörter)
- bis zum 1.6.2018: Peer-reviewing und Einrichtung der Beiträge  
Vorschläge für Beiträge als Kurzzusammenfassung inklusive wissenschaftlicher Kurzbiographie sollten bis zum 1.6.2017 an folgende Mail-Adressen gesendet werden: sylvie.lemoel@u-pec.fr + weissmann@u-pec.fr.
Auswahlbibliographie siehe unten
Llamado a contribuciones para el n°4 de la revista Quaderna
« Found in (Mis)Translation » : les impondérables de la (mé)traduction
bajo la dirección de Sylvie Le Moël y Dirk Weissmann
El cuarto número de la revista transdisciplinria y multilingüe Quaderna estará dedicado al tema « 'Found in (Mis)Translation' : los imponderables de la mala traducción ». Invitamos a todos los investigadores interesados por esta temática a enviar sus proposiciones a los responsables de este número, que será publicado durante el año 2018. Las contribuciones pueden provenir de los diferentes campos disciplinarios (literatura, civilización/historia, filosofía/historia de las ideas, lingüística/didáctica) y de las diferentes lenguas (francés, inglés, alemán, español, italiano) que la revista abarca. Los trabajos podrán ser redactados en cualquiera de estas lenguas.
Presentación de la temática
Según la definición comúnmente aceptada y registrada en los diccionarios, el término « mistranslation » hace referencia a una mala traducción, a una traducción errónea, a un error de traducción. Sin embargo, siguiendo la idea de una posible productividad del error, una parte de la traductología contemporánea ha atribuido un sentido menos restrictivo a este concepto y ha querido reflexionar acerca de los límites que separan la « buena » y la « mala » traducción. Este tipo de enfoque se interesa, por una parte, en la subjetividad del traductor, en la traducción como acto interpretativo, e incluso creativo, lo cual supone un cuestionamiento de la visión maniquea que subyace en inglés en el prefijo « mis- ». Por otra parte, estas investigaciones analizan los efectos (im)previstos e (im)previsibles que ciertas traducciones « activas » han podido tener en la historia y subrayan la dimensión performativa de las mismas. En efecto, cualquiera sea la manera en la que se evalúa determinada (mala) traducción, sus repercusiones en la historia política, intelectual, literaria pueden ser espectaculares. A modo de ejemplo puede citarse el caso del Telegrama Ems de 1871, cuya traducción es inseparable del desencadenamiento de la guerra francoprusiana, o el uso creativo que Borges hace de la « mala » traducción a partir de los años 1920, en un contexto de refundación de la tradición literaria argentina. Otros ejemplos, como la recepción internacional del término « literatura menor », forjado a partir de Kafka, podrían completar este visión global de la problemática a la que este número de nuestra revista estará dedicado.
Ejes de trabajo
En este marco, el estudio de la problemática de las « mis-translations » podría llevarse a cabo a partir de diversos ejes y puntos de vista, por ejemplo :
Enfoque literario :
- la polisemia del texto literario y la subjetividad del traductor
- fidelidad/infidelidad : el dilema del traductor literario
- la recepción de las « mistranslations » y la constitución de tradiciones interpretativas
Historia de las ideas /filosofía :
- la « mistranslation » y la historia de los conceptos
- traducción y contra-traducción en el campo de la filosofía y la historia de las ideas
- ¿es posible la mala traducción de los textos sagrados ?
Civilización /historia :
- performatividad e impacto social de la traducción
- la traducción como acción y manipulación política
- la mala traducción y los conflictos bélicos
Lingüística /didáctica :
- traducción y creatividad 
- la problemática que el error de traducción plantea
- la definición de la « mistranslation » en función de los géneros textuales
La selección de contribuciones se llevará a cabo en dos etapas : en un primer momento, invitamos a los interesados a que envíen su proyecto de artículo a través de un resumen de aproximadamente 300 palabras, acompañado de una breve presentación biobibliográfica ; después de la preselección de las proposiciones en función de su interés, su calidad y el equilibrio general del número proyectado, se invitará a cada uno de los investigadores seleccionados a enviar la versión completa de su  contribución. Estas versiones completas serán sometidas a una selección por doble ciego (peer-reviewing).
Calendario
- antes del 1o de junio de 2017: envío de los resúmenes de las proposiciones
- antes del 1o de julio de 2017: preselección de las proposiciones por el comité de redacción de la revista
- antes del 1o de enero de 2018: envío de los textos terminados (de un total de 40000 caracteres /6000 palabras)
- antes del 1o de junio de 2018: peer-reviewing /validación de las contribuciones y preparación de la publicación 
Las propuestas, de una página como máximo incluyendo la breve presentación biobibliográfica, deberán ser enviadas a sylvie.lemoel@u-pec.fr y a weissmann@u-pec.fr antes de la fecha límite del 1o de junio de 2017.
Véanse abajo las indicaciones bibliográficas
Call for papers per il numero 4 della rivista «Quaderna»
« Found in (Mis)Translation » : les impondérables de la (mé)traduction
a cura di Sylvie Le Moël e Dirk Weissmann
Il quarto numero della rivista transdisciplinare e multilingue «Quaderna» avrà per tema «"Found in (Mis)Translation"»: l'imponderabile della (mis)traduzione». Invitiamo tutti i ricercatori interessati a inviare le loro proposte ai responsabili di questo numero, che sarà pubblicato nel 2018. I contributi possono provenire dai diversi ambiti disciplinari (letteratura, lingue e culture straniere, storia, filosofia/storia delle idee, linguistica/didattica) e linguistici (francese, inglese, tedesco, spagnolo, italiano) coperti dalla rivista; essi possono essere redatti, a scelta, in una della lingue citate.
Argomento
Secondo la sua definizione più comune, riportata nei dizionari, il termine «mistranslation» indica semplicemente una traduzione erronea, un «errore» di traduzione. Tuttavia, seguendo l'idea di una possibile produttività dell'errore, una parte della traduttologia contemporanea ha conferito un senso meno restrittivo a questo concetto, interrogandosi sul confine che separa la «buona» dalla «cattiva» traduzione. Da una parte, questi approcci si interessano alla soggettività del traduttore, alla traduzione come atto interpretativo o, addirittura, creativo, mettendo in discussione la visione manichea sottintesa dal prefisso «mis-». Dall'altra parte, queste ricerche analizzano gli effetti (im)previsti che certe traduzioni «attive» hanno potuto avere nella storia, sottolineandone la dimensione performativa. In effetti, qualunque sia la valutazione che si dà di una certa (mis)traduzione, le sue ripercussioni sulla storia politica, intellettuale, letteraria possono essere spettacolari. A titolo d'esempio, si potrebbe citare il caso del Dispaccio di Ems del 1871, la cui traduzione è inseparabile dallo scoppio della guerra franco-prussiana, oppure l'uso che Borges fa della «mistraduzione», a partire dagli anni venti, nel contesto della fondazione di una tradizione letteraria argentina. Altri esempi, come la ricezione internazionale dell'espressione «letteratura minore» forgiata a partire da Kafka, potrebbero completare questo quadro sommario della problematica che il nostro numero intende approfondire.
Assi di riflessione previsti
Seguendo questo quadro teorico di riferimento, la problematica delle «mis-translations» potrebbe essere affrontata secondo diversi assi di riflessione, tra i quali:
Approcci letterari:
- la polisemia del testo letterario e la soggettività del traduttore
- fedele/infedele: il dilemma del traduttore letterario
- la ricezione delle «mistranslations» e la costituzione delle tradizioni interpretative
Storia delle idee/filosofia
- la «mistranslation» e la storia dei concetti
- traduzione e contro-traduzione in filosofia/storia delle idee
- si possono (mis)tradurre i testi sacri?
Storia
- performatività e impatto sociale della traduzione
- la traduzione come azione e manipolazione politica
- la mistraduzione e i conflitti armati
Linguistica/didattica
- traduzione e creatività
- la problematica dell'errore in traduzione
- la definizione della «mistranslation» in funzione dei generi testuali.
La selezione dei contributi avverrà in due fasi: in un primo tempo, vi invitiamo a trasmetterci un progetto di articolo sotto forma di riassunto di circa 300 parole accompagnato da una breve nota bio-bibliografica; dopo la preselezione delle proposte in funzione del loro interesse, della loro qualità e dell'equilibrio generale del numero in preparazione, inviteremo i ricercatori selezionati a inviarci i loro contributi integrali, che saranno sottoposti a doppia blind peer review.
Calendario
- entro il 1° giugno 2017: invio delle proposte sotto forma di riassunti
- entro il 1° luglio 2017: preselezione delle proposte da parte del comitato di redazione della rivista
- entro il 1° gennaio 2018: invio dei testi definitivi (circa 40000 battute spazi inclusi/6000 parole)
- entro il 1° giugno 2018: peer-reviewing/convalida dei contributi e preparazione in vista della pubblicazione.
Le proposte (massimo una pagina, compresa una breve nota bio-bibliografica) vanno inviate a sylvie.lemoel@u-pec.fr e weissmann@u-pec.fr (entro il 1° giugno 2017).
Indicazioni bibliografiche
Indications bibliographiques/Preliminary bibliography/Auswahlbibliographie/Indicaciones bibliográficas
Emily Apter, The Translation Zone: A New Comparative Literature, Princeton, Princeton University Press, 2006.
Roger Baines, « The Journalist, the Translator, the Player and His Agent: Games of (Mis)Representation and (Mis)Translation in British Media Reports about Non-Anglophone Football Players », in : Rita Wilson/Brigid Maher (ed.), Words, Images, and Performances in Translation, London, Continuum, 2011, p. 100-118.
Brian James Baer, « Oppositional Effects: (Mis)Translating Empire in Modern Russian Literature », in: Dimitris Asimakoulas/Margaret Rogers (ed.), Translation and Opposition, Bristol, Multilingual Matters, 2011, p. 93-109.
Alan Bass, « On the History of a Mistranslation and the Psychoanalytic Movement », in: Joseph H. Graham (ed.), Difference in Translation, Ihtaca/London, Cornell University Press, 1985, p. 102-141.
Anna Brickhouse, The Unsettlement of America: Translation, Interpretation, and the Story of Don Luis de Velasco, 1560–1945, Oxford, Oxford University Press, 2014.
François Cusset, French Theory: Foucault, Derrida, Deleuze & Cie et les mutations de la vie intellectuelle aux États-Unis, Paris, La Découverte, 2003.
Jacques Derrida, Qu'est-ce qu'une traduction « relevante » ?, Paris, L'Herne, 2005.
Harald Kittel (ed.), Übersetzung, Translation, Traduction, Berlin/New York, De Gruyter, 2007
Gabriele Leupold/Katharina Raabe (ed.), In Ketten tanzen, Übersetzen als interpretierende Kunst, Göttingen, Wallstein, 2008.
Christine Lombez/Rotraut von Kulessa (ed.), De la traduction et des transferts culturels, Paris, L'Harmattan, 2007.
Peter Newmark, About Translation, Clevedon, Multilingual Matters, 1991.
Erich Prunč, Entwicklungslinien der Translationswissenschaft. Von den Asymmetrien der Sprachen zu den Asymmetrien der Macht, Berlin, Frank & Timme, 2007.
Mohammad Saleh Sanatifar, « Lost in political translation: (Mis)translation of an intertextual reference and its political consequences: the case of Iran », The Journal of Specialised Translation, 24 (2015), http://www.jostrans.org/issue24/art_sanatifar.php.
Christina Schäffner, « Political Discourse from the Point of View of Translation Studies », Journal of Language & Politics, 3 (2004), p. 117-150.
Sergio Waisman, Borges y la traducción, Buenos Aires, Adriana Hidalgo, 2005.