revue|
Nouvelle parution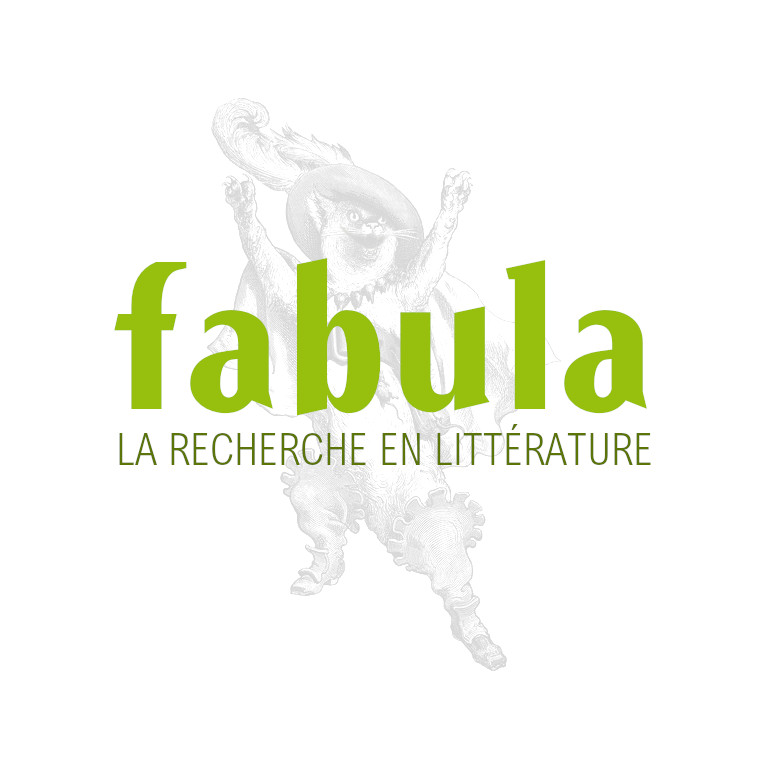 Meridian critic, no. 1/2017 - Métadiscours et métatexte
Référence bibliographique : Meridian critic, no. 1/2017  Métadiscours et métatexte
Editions de l'Université Stefan cel Mare de Suceava, Roumanie, Editura Universitatii Stefan cel Mare din Suceava, 2017. EAN13 : 97897366645579789736664571.
CRITICAL DOSSIER:
CRITICAL DISCOURSE AND LINGUISTIC VARIATION: METADISCOURSE AND METATEXT
Plenary lectures
Marta PÉREZ TORAL, The Evolution of Verb from Latin to Romance: Losses and Innovations 
Mircea A. DIACONU, The Romanian Classics in I. Negoitescu's "The History of Romanian Literature". A Metatextual Reading
Ioan OPREA, The Lexicographic Definition – Metatext or Metadiscourse? 
Simona ANTOFI, A Farce about Dictatorship and Ideology-Focused Revival of Parable 
"Beyond" discourse ; manifestations and functions of metadiscourse
Svitlana SHABAT-SAVKA, The Communicative-Intentional Potential of Nonsegmental Markers in Dialogue Structures: the Ukrainian-Romanian Discoure 
Rodica NAGY, Terms with Problematic Content in Current Linguistics
Mirela AIOANE, Metatextual Discursive Markers in Italian and Romanian
CÄtÄlina-Iuliana PINZARIU, Neological Lexical Borrowing – an Important Source of Synonymy and Homonymy
Monica BILAUCA, Phraseological Markers of the Romanian Cultural Tradition
Lavinia SEICIUC, Three Metalinguistic Factors in Linguistic Change: Lexicosemantic Relations, Folk Etymology and False Friends
Monica TIMOTFE, The Metatext of the Critical Framework of Biblical and Religious Writings. Identity, Genesis and Function 
Ciprian POPA, Italian and Romanian Gestures. Brief Comparative Presentation 
Ioana-Crina COROI, The Construction of Definitions in the Scientific Discourse
Alina-Viorela PRELIPCEAN, Locutions and Interrogations as Expressive Means of Conversational Language in Literary Texts 
Elena-Iuliana DOMUNCO, Textbooks as Discourse 
Cristina BLEORÅ¢U, Alba GARCÍA RODRÍGUEZ, Alina-Viorela PRELIPCEAN, Linguistic Variation in Northern Romania: A Challenge for Future Investigations 
Andreea-Ruxandra CÄPRARU, Interpretations of the Contemporary Discourse in Spain: the Dynamics of the Grammatical Gender in Personal Names 
Daniela HUMOREANU, Discourse and Metadiscourse in  Emergency Room Consultations
Georgiana DIACONIÅ¢A, The Dialogic Discourse of Psalm 138 (139). A Comparative Analysis of Four Romanian and German Translations 
Marius-Narcis MANOLIU, A Re-evaluation of Dramatic Discouse from a Teaching Perspective 
Alain MUKADI MUTOMBO, French Language at Lumumbashi: Cristics and Perspectives
Oana-MÄdÄlina PARASCHIV (MÄrunÅ£elu), An Analogy Between Language and Game 
Patricia-Andreea RADU-BUTEREZ, Cases of Phonetic Changes in Contemporary Spanish 
Livia FEIDAROS, The Basic Functions of Political and Ideological Communication during the Totalitarian Communist Regime 
AncuÅ£a GORBAN-COJOCARIU, Linguistic Variation in the Translations of Herta Müller's Texts
Cornelia PAVEL (NICHIFOR), Some Problems Raised by Specialised Languages in Romanian and Italian Linguistics
Magdalena IURESCU, Temporal and Aspectual Values of the Romanian Imperfect and the Italian Imperfetto
Francisca Iulia PIESZCZOCH (Airinei), Vasile PosteucÄ's Novel BÄiatul drumului: A Discursive and Textual Analysis of Some Representative Fragments
Bohdan CHERNYUKH, The Perfect and Semantics of Perfectivity in Latin 
"Beyond" text; authorial metatext or the author's comment upon their own creation
Elena-BrânduÅa STEICIUC, Some Figures of Exclusion and Their "Dark Years" in Patrick Modiano's Works
Oana Magdalena CENAC, The Sociology of War or Aspects of Polemology. A General View
Mariana BOCA, Svetlana Aleksievici's Understanding of Literature: a "Voice Collection of Life Itself"
Corina IFTIMIA, Flaubert and the Process of Creation 
Oana URSACHE, Frida Kahlo - The Second Body: The Words into the Paintings
Corina-Gabriela BÄDELIÅ¢Ä, Italo Calvino and the Pleasure of Metatext 
Beatrice LEPÄDAT, Metadiscourse and Marginality in Sarah Kane's and Angélica Liddell's Work
Anca-Elena ALECSE (PUHA), Meta-textuality in Mariana Marin's and Magda Carneci's Work
Alina-Daniela HAIDÄU, Marie-Claire Blais and the Feminist Movement in Quebec in the 1960s and the 1980s 
Gabriela HECTOR, Walt Whitman Revealed Through the Authorial Metatext 
Corina ZOIA (PUÅCAÅU), Cultisms in the Work of Juan del Encina
Maria SÂRBU-CRUDU, The Metatext of the "Grand Meaulnes" Novel as Seen in Alain-Fournier's Correspondence
Ramona ZÄVOIANU-PETROVICI, Milan Kundera: a Metatextual and Metadiscursive Perspective on the Relationship Between Author and Narrator 
Anda-Andreea AVRAM, Heroes of Contemporary Romanian Children's Literature: the Story of Classic Heroes versus the Story of Modern Heroes 
Elena-Alina BÄRBUÅ¢Ä, Vasile Lovinescu and His Hermeneutic Method
Daniel KIÅ¢U, The Euphemism of the Eros in Ana Blandiana's Lyrics
Carmen-Lenuţa SVEDUNEAC, Alexandru Popescu-Telega and the Beginnings of Cervantine Literary Criticism 
Ioana-Georgiana MITITELU, Transforming the Letter into Metatext 
Book reviews
Georgiana DIACONIÅ¢A, Carmine Chiellino, Natalia Shchyhlevska (Hg.), Bewegte Sprache. Vom ›Gastarbeiterdeutsch‹ zum interkulturellen Schreiben, Thelem, Dresden, 2014, 284 S. 
Ioana ROSTOÅ, CÄlin-Horia Bârleanu, Simboluri în literaturÄ, Casa CÄrÅ£ii de ÅtiinÅ£Ä, Cluj-Napoca, 2016, 342 p.
Notes on contributors
Adresse : Université Stefan cel Mare Str. Universitatii nr. 13 720229 Suceava Roumanie