revue|
Nouvelle parution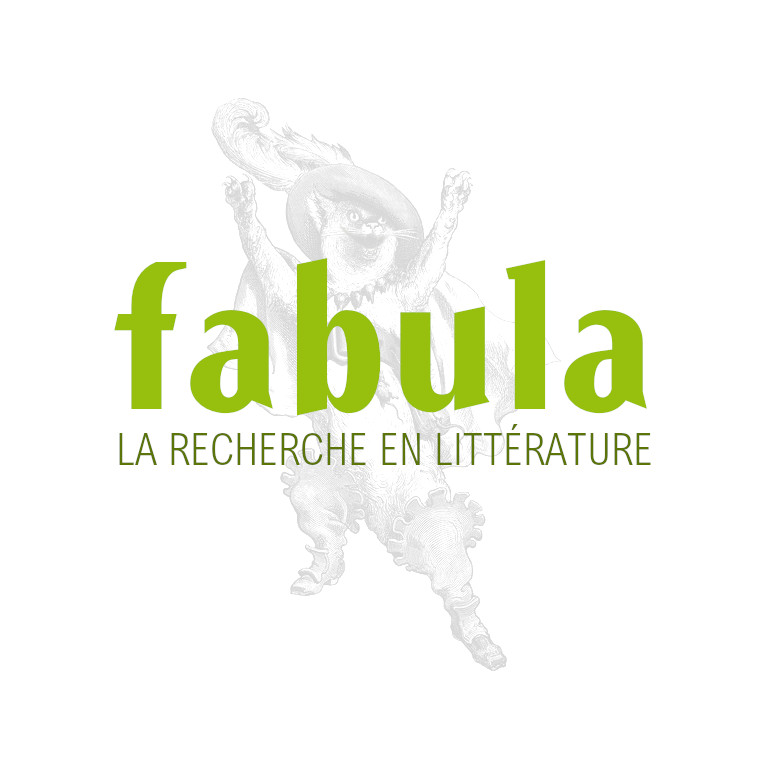 Literature and Ethics (Poetics Today, vol. 25, no. 4)
Poetics Today brings together scholars from throughout the world who are concerned with developing systematic approaches to the study of literature (e.g., semiotics and narratology) and with applying such approaches to the interpretation of literary works. Poetics Today presents a remarkable diversity of methodologies and examines a wide range of literary and critical topics.
Volume 25, Number 4 : Literature and Ethics
CONTENTS:
Eskin, Michael.
Introduction: The Double "Turn" to Ethics and Literature?

Charting Ethics and Literature
Eskin, Michael:
Abstract: This essay deals with the complex relationship between literature and ethics. More specifically, it inquires into and problematizes the conceptual ways in which such discursive distinctions as that between literature and moral philosophy have been upheld, as well as the assumptions and presuppositions underlying the ascription to literature of an ethically exemplary role. Accepting the methodological and conceptual challenges presented by some of the major philosophical and theoretical positions informing literature's perception as ethically exemplary (from Aristotle to Jakobson and Derrida), this essay suggests a new theoretical framework for thinking about the enmeshment of literature and ethics, drawing especially on the works of Bakhtin and MacIntyre.
Eaglestone, Robert, 1968- :
One and the Same? Ethics, Aesthetics, and Truth
Abstract: The aim of this article is to come to terms with the implications of Wittgenstein's remark that "ethics and aesthetics are one and the same." Arguing that ethics, truth, and aesthetics have been implicitly or explicitly part of literary discourse for many years, despite being constantly disavowed, I suggest that the recent movement called the "New Aestheticism" can contribute much to understanding the relationship between ethics and literature. The article discusses Heidegger's concept of aletheia—and correlations in Wittgenstein—and its relation to art. I then suggest that this, in conjunction with an understanding of metaphysical inquiry as ethical, offers a deeper and as yet unexplored sense of "ethics and literature" as an expression of truth. This sense of truth contrasts with what I take to be the two "wings" of recent "ethical criticism" (roughly, a more narrative-based neo-Aristotelian "wing" and a more deconstructive "wing") and brings to light a shared presupposition in both "wings": that a literary text offers a certain sort of positivist knowledge. This means that neither "wing" comes to terms with the "world revealing" aspect of literature and the ways in which "ethics and aesthetics are one and the same."
Stengel, Kathrin:
Ethics as Style: Wittgenstein's Aesthetic Ethics and Ethical Aesthetics
Abstract: An inquiry into Wittgenstein's ethics and aesthetics has to start with the following questions: Can an aesthetics and/or ethics be extracted from his philosophical texts at all? If yes, what kind of aesthetics and/or ethics does Wittgenstein offer beyond his well-known aphoristic comments on the subject? Finally, how can we understand the meaning of his claim that "ethics and aesthetics are one"? This article responds to the above questions by presenting an account of Wittgenstein's ethical aesthetics and aesthetic ethics, elucidating both through the prism of his notion of style as "general necessity seen sub specie eterni." It explains how logical necessity implodes within the limits of propositional language to open onto the realm of style, within which ethical necessity is to be understood in terms of aesthetic life-form and aesthetic expression is to be understood in terms of ethical enactment.
Theory and Practice :
Phelan, James, 1951- :
Rhetorical Literary Ethics and Lyric Narrative: Robert Frost's "Home Burial"
Abstract: Rhetorical literary ethics are part and parcel of the larger rhetorical interchange between authors and audiences offered by literary texts; in this respect, ethics are an intrinsic part of (rhetorical) form. More specifically, this rhetorical ethics attends to the interactions among the ethical dimensions of the telling and those of the told as well as to the ethical positions the author invites the audience to adopt and those the audience brings with them. Demonstrating the usefulness of this approach to Robert Frost's wrenching lyric narrative "Home Burial" provides a response to Charles Altieri's challenge that the dominant approaches to literary ethics are limited because they privilege texts, especially narratives, ultimately committed to judicious rationality. The response offers an account of the rhetorical dynamics of lyric narrative in general and of the rhetorical and ethical dynamics of "Home Burial" in particular.
Attridge, Derek:
Ethical Modernism: Servants and Others in J. M. Coetzee's Early Fiction
Abstract: The distinctive ethical force of literature inheres not in the fictional world portrayed but in the handling of language whereby that fictional world is brought into being. Literary works that resist the immediacy and transparency of language—as is the case in modernist writing—thus engage the reader ethically; and to do justice to such works as a reader is to respond fully to an event whereby otherness challenges habitual norms. When the fiction itself concerns the ethics of otherness, as in J. M. Coetzee's two earliest fictions, Dusklands and In the Heart of the Country, modernist techniques can be especially powerful as a means of involving the reader ethically. In these two works, Coetzee undermines the conventional discourses that are traditionally employed to represent—and in so doing disempower—servants in the same gesture by which he tests the conventions of fictional representation.
Chow, Rey:
Towards an Ethics of Postvisuality: Some Thoughts on the Recent Work of Zhang Yimou
Abstract: Taking as its point of departure the unresolved problematic of ethics in poststructuralist theory, this essay approaches ethics from the perspective of mediated visuality in contemporary cultural politics. Noting how the sensitivity to otherness—be it in the form of mass culture, gender, or race—has often been accompanied by iconophobia, a fundamental distrust and rejection of images, the author offers an analysis of the contemporary Chinese film Happy Times, directed by Zhang Yimou, as an instance of a kind of ethical film practice in which a responsible, non-iconophobic thinking about visuality and its implications may be traced. In a culture caught between the forces of globalization and its own attempts at modernization, such as contemporary China's, Zhang's work contributes to an ethics of what may be called postvisuality.
Practice and Theory:
Nussbaum, Martha Craven, 1947- :
"Faint with Secret Knowledge": Love and Vision in Murdoch's The Black Prince
Abstract: Erotic love both illuminates and blinds. In The Black Prince, perhaps her most insightful novel about love, Iris Murdoch shows us both facets of erotic love in operation. On the one hand, Bradley's love and the anxiety that is closely related to it blind him to many features of the people around him, as the ego so often, in Murdoch's view, obscures reality. On the other hand, love also supplies real insight, and Murdoch, closely following Plato's Phaedrus, shows how Bradley's passion for Julian forces him out of himself, enabling him to see much more than he had previously seen. I investigate the tension between these two aspects of erotic love, as the novel presents them, and examine the relationship between Murdoch's philosophical arguments about love and the complexities of her fiction.
Waters, William (William Addison) :
Abstract: Critics have warned readers against feeling personally addressed by the many commands in Rilke's Duino Elegies and Sonnets to Orpheus. The essay argues, through readings of imperative sonnets, that such critics are misguided: the poems do seek a reader's intimate and personal reception. Since the commands in question concern ethical stances and the self-knowledge of the addressed you, deflecting them from yourself as reader deflects the power of the aesthetic to make you change your life. The anxious strain in Rilke criticism is then related, through a reading of Rilke's poem "Snake-Charming," to views of Rilke as an effeminate man. Male critics' warding gestures when confronted with Rilke's imperatives—the caution lest this seductive man touch us—resembles male homosexual panic, the alarm of men confronted with male desire. The essay's broader point concerns our vulnerability to literature and the part that vulnerability plays in literature's ethical force.
Kinzel, Ulrich, 1956- :
Configuration and Government: Stefan George's The Star of the Covenant
Abstract: This essay on the German poet Stefan George and his poetry book The Star of the Covenant (1914) is part of a broader study of literary models of an ethics of the self in the context of governmental practices. For George and his circle of followers, the particular lines of this context can be seen to emerge in a fusion of sociology and aestheticism at the fin de siècle, a fusion which George, who in his eighth book of poetry takes on the role of a lawgiving authority, tries to transmute in order to regain an ethical and a governmental function for literature. A critical reading of The Star of the Covenant, however, will have to examine whether George's attempt to achieve a return to ethics also implies a return to the self