revue|
Nouvelle parution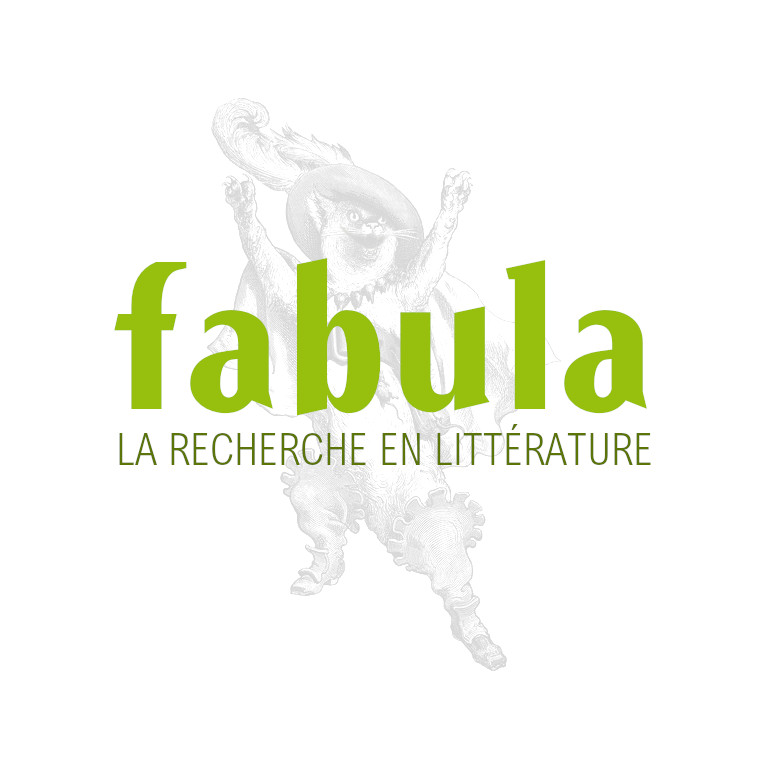 French Studies, vol. 58, no. 4, October 2004
French Studies is published on behalf of the Society for French Studies. The journal publishes articles and reviews spanning all areas of the subject, including language and linguistics (historical and contemporary), all periods and aspects of literature in France and the French-speaking world, thought and the history of ideas, cultural studies, film, and critical theory.
The journal's review section is unmatched in its breadth and its quality, providing prompt coverage of work published in French, English, German and Italian.
Volume 58, Number 4, October 2004:
Hugh Roberts: Too Paradoxical for Paradoxes: The Role of the Cynics in Two Mid-Sixteenth-Century French Texts, Charles Estienne's Paradoxes and Philibert de Vienne's Le Philosophe de Court 
Marieke Dubbelboer: Un univers mécanique: la machine chez Alfred Jarry 
Marie-Chantal Killeen: Pour une lecture girardienne des Bonnes de Genet
Akane Kawakami: Nathalie Sarraute's Accent: The Poetry of Tropismes 
Nick Hanlon: Death, Subjectivity, Temporality in Baudrillard and Heidegger   
John O'Brien: Are We Reading what Montaigne Wrote? 
Michael Holland: Maurice Blanchot

REVIEWS:
Emma Campbell :Review: Madness in Medieval French Literature: Identities Found and Lost 
Rebecca Dixon: Review: Courtly Love Undressed: Reading Through Clothes in Medieval French Culture 
Jane Gilbert :Review: The Curse of Eve, The Wound of the Hero: Blood, Gender and Medieval Literature 
Keith Busby: Review: Chrétien de Troyes: An Analytic Bibliography. Supplement 1 
A. E. Cobby :Review: Chevalerie et grivoiserie: fabliaux de chevalerie
Alan Hindley: Review: oeuvres polémiques rédigées sous le règne de Louis XII 
Katherine M. MacDonald :Review: L'Étude de la Renaissance: nunc et cras Actes du colloque de la Féderation internationale des Sociétés et Instituts d'Étude de la Renaissance (FISIER) 
John Parkin: Review: Études rabelaisiennes 
Margaret M. McGowan :Review: Le Dernier Montaigne 
Mary B. McKinley :Review: Le Visage changeant de Montaigne The Changing Face of Montaigne 
Dennis Wood: Review: Causeries sur Montaigne 
Nicholas Hammond :Review: Entretien avec Sacy sur la philosophie 
Edward James: Review: The Cambridge Companion to Pascal 
Ronald W. Tobin :Review: The Molière Encyclopedia 
Noël Peacock: Review: Molière l'inventeur: c't avec du vieux qu'on fait du neuf'
Noël Peacock :Review: Time and Ways of Knowing under Louis XIV: Molière, Sévigné, Lafayette 
D. J. Culpin :Review: La Bruyère, I: Brèves questions d'herméneutique. II: Rhétorique du discontinu
Ursula Haskins: Review: Montesquieu historien de Rome: un tournant pour la réflexion sur le statut de l'histoire au XVIIIe siècle 
J. E. Fowler: Review: Diderot's Endgames 
David Adams :Review: Figures de l'éclectisme dans la seconde moitié du XVIIIe siècle 
Laurence Brockliss: Review: The Making of Revolutionary Paris  
Christopher Thompson :Review: Dictionnaire de Stendhal 
Michael Tilby: Review: Balzac's Shorter Fictions: Genesis and Genre  
David H. Walker :Review: For the People by the People? Eugène Sue's Les Mystères de Paris': A Hypothesis in the Sociology of Literature 
Sara James :Review: Mysterymania: The Reception of Eugène Sue in Britain 1838-1860 . Review: Borrowed Words: Translation, Imitation and the Making of the Nineteenth-Century Novel in Spain 
Stephen Goddard: Review: Madame Bovary': Representations of the Masculine
Roger Pearson: Review: oeuvres complètes, 2  
Peter Dayan: Review: Mallarmé and Circumstance: The Translation of Silence 
Anne Holmes: Review: Romances sans paroles
Anne Holmes: Review: Marges du premier Verlaine 
Henry Phillips: Review: L'Actrice et ses doubles: figures et représentations de la femme de spectacle à la fin du XIXe siècle
Charles Forsdick :Review: Neither a Borrower: Forging Traditions in French, Chinese and Arabic Poetry 
Phil Powrie :Review: Obscure Objects of Desire: Surrealism, Fetishism, and Politics   
Ursula Tidd: Review: Liberty, Equality, Maternity in Beauvoir, Leduc and Ernaux  
Margaret Atack: Review: Robert Antelme: Humanity, Community, Testimony
Jane Hiddleston :Review: Thinking Through French Philosophy: The Being of the Question 
Ian James: Review: Badiou: A Subject to Truth
Peter Hawkins: Review: Popular Music in France from Chanson to Techno: Culture, Identity and Society
Douglas Morrey: Review: Leos Carax 
Rodney Sampson: Review: The Sounds of Contemporary French: Articulation and Diversity 
Roger Hawkins: Review: French Prepositions: Forms and Usage 
Sophie Marnette: Review: La Préposition et son régime: étude des cas atypiques