revue|
Nouvelle parution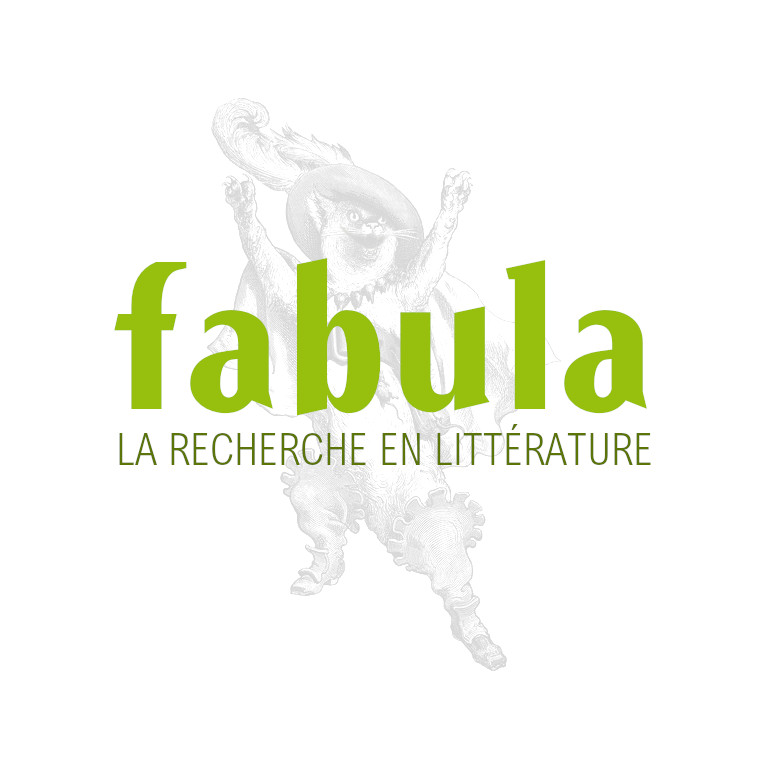 Forms and/of Decadence (New Literary History, vol. 35, no. 4)
New Literary History focuses on theory and interpretation-the reasons for literary change, the definitions of periods, and the evolution of styles, conventions, and genres. Throughout its history, NLH has always resisted short-lived trends and subsuming ideologies. By delving into the theoretical bases of practical criticism, the journal reexamines the relation between past works and present critical and theoretical needs.
Volume 35, Number 4, Autumn 2004
Special Issue: Forms and/of Decadence 
CONTENTS:
Potolsky, Matthew:
Dellamora, Richard:
Productive Decadence: "The Queer Comradeship of Outlawed Thought": Vernon Lee, Max Nordau, and Oscar Wilde
Abstract: In view of the attack made by Max Nordau on vanguard art in the name of positive science, the conjunction of the Wilde trials with the publication of the English translation of Nordau's Degeneration (1892) in the spring of 1895 had important, negative implications for cultural modernity in England. These were immediately grasped by progressive magazine editors and by intellectuals such as George Bernard Shaw and the English feminist aesthetician, Vernon Lee. This essay tracks the responses to Nordau's book in Lee's review and Shaw's essay, "The Sanity of Art." Both develop a norm of critical reason based on human affectivity as a basis for challenging the doxa of contemporary psychiatry. Lee links a critical notion of rationality with cultural dissidence, which she refers to as "the queer comradeship of outlawed thought" (938), a comradeship that includes a norm of loving friendship, viz., "the marriage of true minds" (936). In making this connection, Lee argues on behalf of the cultural productivity of fin-de siècle decadence.
Krobb, Florian:
"Die Kunst der Väter tödtet das Leben der Enkel": Decadence and Crisis in Fin-de-Siècle German and Austrian Discourse

Vance, Norman, 1950- :
Decadence from Belfast to Byzantium
Abstract: Decadence is usually implicated in temporality, perceived in narrative terms in relation to a particular history of decline and fall from prior achievement or normality. The prototype of all such histories tends to be found in the later history of Rome. This essay, looking beyond Rome itself, proposes an alternative model of decadence associated not so much with temporality as with space and spatial metaphor, with extremity, distance, precarious connection and relations between perceived centre and periphery. The Byzantine and Alexandrian antecedents of the Greek poet Constantinos Cavafy (1863-1933), much admired by E.M. Forster, remind us of the prolonged but attenuated survival of the classical tradition in the Roman Empire, recalling Hagia Sophia and Hypatia instead of Caligula or the crumbling Coliseum. Cavafy provides a bridge to and a different perspective on classically-influenced notions of opulent decadence. This perspective finds interesting expression in Irish writing from Yeats to the Belfast writer Derek Mahon, so the discussion concludes by wondering why this should be so, exploring possible connections between culture at the end of its tether and geographical and political extremity.
Morley, Neville:
Decadence as a Theory of History
Abstract: The concept of decadence is closely related to ideas of temporality and historical change. However, although it is most commonly associated with the 'cyclical' approach to history offered by writers like Spengler and Toynbee, the idea of decadence is not dependent on a single theory of history for its intellectual underpinning; it is not necessarily tied to the organic metaphor, and it does not imply a single, unvarying trajectory towards a specified terminus. This paper explores the place of 'decadence' in historiography, considering its relationship to the related (but, curiously, less controversial) notion of 'decline' and to ideas of continuity and discontinuity between past and present. It compares the narratives of modern decadence with the critiques of modernity offered by Marx and Nietzsche; these present a similar perspective on the present but emphasize possibilities for the future, whereas decadence sees only a return to one of the possibilities already mapped out in the past.
Silk, M. S.:
Nietzsche, Decadence, and the Greeks
Abstract: "Decadence" is Nietzsche's last great preoccupation, which has a decisive role in the books he composed in 1888: Nietzsche Contra Wagner, The Wagner Case, Twilight of the Idols, The Antichrist, and Ecce Homo. From a conventional view of modern decadence established by French writers like Gautier and Bourget, Nietzsche constructs a radically new set of relationships whereby decadence is understood as a perennial and inevitable phenomenon, but one that is peculiarly dominant in the modern age, and one whose antithesis is to be found, above all, in the culture of pre-Socratic Greece.
O'Gorman, Ellen:
Decadence and Historical Understanding in Flaubert's Salammbô
Abstract: This article considers the issue of decadence and historical understanding through a reading of Flaubert's Salammbô. To understand any period as "decadent" is to raise fundamental questions about the possibility and worth of historical understanding itself. Flaubert's novel, I argue, constitutes a radical attempt to free the decadent from a history of progress and to allow it to work not only on that history of progress but on the idea of history itself. Debates by both ancient and modern historians about the importance of the Carthaginian Mercenary War are reconfigured in the novel through the representation of characters who fail to understand the history that they enact.
Van Oort, Richard:
The Critic as Ethnographer
Abstract: In literary studies, the idea of culture is everywhere invoked but rarely explained. Why? Because universal explanations of culture remain universally maligned. The tacit assumption behind this "culture of repudiation" is that culture is above all a historical exercise in ethical differentiation. Because universal explanations of culture seem to uphold historical sameness rather than historical difference, they are felt to run counter to the ethical goal of promoting and defending those differences. But what exactly does culture differentiate itself from? This essay provides a minimal anthropological answer. After briefly discussing the significance of the anthropological turn in literary studies represented by Stephen Greenblatt's appropriation of Clifford Geertz's ethnography of the cultural other, I suggest that the fundamental difference of culture, which is also an "anthropological" difference between the human and the nonhuman, is the originary difference between symbolic and indexical representation. The point of formulating such an anthropological hypothesis is not to reject the idea of historical change implicit in standard literary approaches to cultural differentiation (for example, in the usual practice of dividing literary history into distinct aesthetic "periods"). On the contrary, the hypothesis provides the minimal anthropological context by which to understand what we mean by literary and cultural history, and why it matters that we continue to study it.
Hansen, Jim:
Formalism and its Malcontents: Benjamin and de Man on the Function of Allegory
Abstract: Responding to recent critical discussions concerning a new or resurgent formalism, the essay questions the very distinction between formalism and historicism by exploring the widely divergent ways that Walter Benjamin and Paul de Man negotiate the dialectical problem of immanent critique in their respective meditations on allegory.
Mattix, Micah:
Periodization and Difference
Abstract: While it is almost universally recognized that period terms are, at best, an arbitrary imposition on an otherwise dynamic system of human culture, and, at worst, as Foucault has argued, a means of controlling knowledge and consolidating power, their use is frequently defended because, it is claimed, they make difference apparent. This, however, is false. The treatment of the poetry of Frank O'Hara is analyzed in three recent literary histories to show that rather than make difference apparent, period terms obscure it by superimposing a predetermined schema that is inescapably reductive.