Agenda |
Évènements & colloques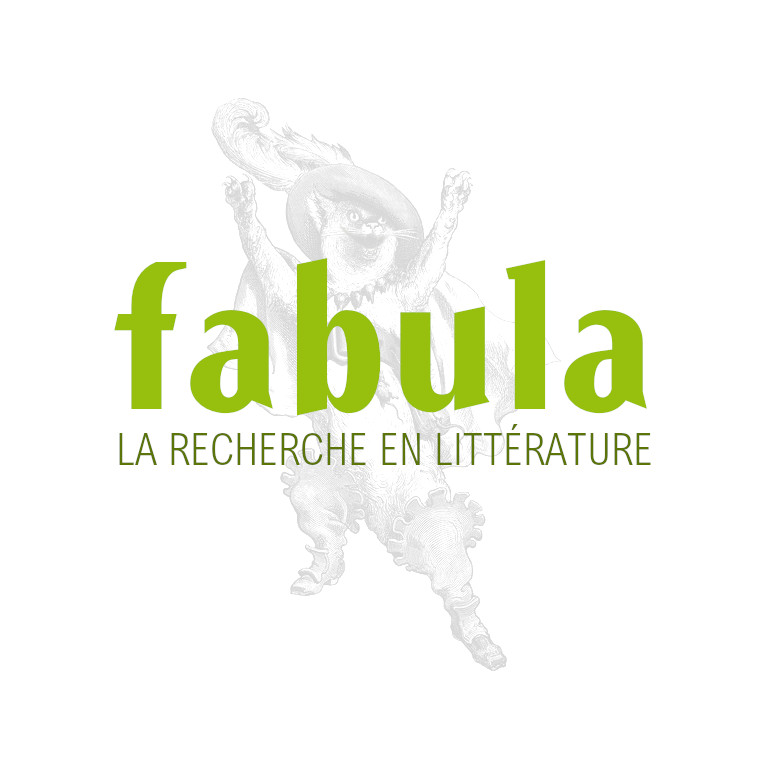 « Dialogues transatlantiques : Parler du Moyen Age », 25e conf. sur le médiévalisme
Information publiée le 3 avril 2010 par
Vincent Ferré
(source : Alicia Montoya)
Du 7 juillet 2010 au 10 juillet 2010
Groningen (Pays-Bas)
« Dialogues transatlantiques : Parler du MoyenAge »
XXVe Conférence Internationale sur leMédiévalisme,
Université de Groningen (Pays-Bas), 7-10 juillet 2010
Alicia Montoya (Groningen) - Vincent Ferré (Paris 13)

organisée par l'université de Groningen et l'université Paris 13 (Centre d'Etudes des Nouveaux Espaces Littéraires)
en partenariat avec Studies in Medievalism et Modernités médiévales
Studies in Medievalism, en collaboration avec Modernitésmédiévales, organise un colloque pluridisciplinaire, du 7 au 10 juillet 2010à l'université de Groningen (Pays-Bas). Les communications porteront sur lemédiévalisme, dans ses versants recherche et enseignement ; et plusprécisément sur le double thème de cette année : « Dialoguestransatlantiques / Parler du Moyen Age ».
Ce thème est inspire par le cadre européen du colloque, etl'héritage de Paul Zumthor, élu à Groningen en 1948, pour son premier posteuniversitaire. D'une part, son livre, Parler du Moyen Age (1980) estl'un des ouvrages de référence du médiévalisme. D'autre part, Zumthor est lesymbole même du dialogue transatlantique qui fonde les étudesmédiévalistes : d'origine suisse, il a exercé en Europe avant de partir enAmérique du Nord. Alors que le « Moyen Age » sert à designer unepériode de l'histoire européenne, ce sont en effet des chercheurs et desartistes d'Amérique du Nord, en particulier, qui ont élaboré de nouvellesmanières d'envisager cette période, en littérature, en peinture, dans lamusique, le cinéma et d'autres médias. Enfin, l'oeuvre de Zumthor témoigne del'importance que revêt la réflexion théorique sur les concepts du Moyen Ageet du médiéval.
Wednesday July 7
20.00-21.00          Key-note lecture : "Something happened around 1800: How the Middle Agesbecame Romantic and National",Joep Leerssen (University ofAmsterdam)        
Thursday July 8
9.15-9.45             Registration of participants; reception withcoffee/tea
9.45-10.00            Opening of the conference
                             Gerry Wakker, dean of the Arts Faculty
10.00-11.00          Key-note lecture : "Translatio Corporis: Transatlantic Voyages of MedievalCultural Capital", Richard Utz (University of Western Michigan)

11.30-13.00           Session1. Varieties of (neo)medievalism
"Theorizing Medievalism ? (USA / France)", VincentFerré (Université de Paris 13)
"Neomedievalisms in Tom Phillips' InfernoIllustrations", Karl Fugelso (Towson University)
"Malaises dans la culture et tentations d'apocalypses :le motif des terres gastes depuis le Moyen Ãge", Marie Blaise (Universitéde Montpellier)
14.00-15.30     Session 2. National andEuropean identities
"âLa Nation la plus chevaleresque du mondeâau pays desfées. Les contes classiques mis en image et musique par les Canadiens françaisvers 1900"
Aurélie Zygel-Basso (Université de Québec à Trois-Rivières)
"Medievalism as an Indicator of Western Culture'sEuropeanizationn", Piotr Toczyski (Polish Academy of Sciences)
" Souvenirs of the âCeltic' Middle Ages", MaggieWilliams (William Paterson University)
16.00-17.00          Session 3. Medievalizing the American Conquista
"The Medieval Iberian Model in the Occupation ofAmerican Territory", Covadonga Valdaliso (Universidad de Valladolid)
"Medieval Temporalities in Nineteenth-CenturyArgentinean Thought:Sarmiento's Facundo", Nadia Altschul (The JohnsHopkins University)
Friday July 9
9.00-10.00            Key-note lecture : "Medievalization Theory: From Tocqueville to Cold WarAmerica", Bruce Holsinger (University of Virginia)
10.00-11.30          Session 4. Medievalism and American culture
" A âRestoration of the Medieval Industrial Systemâ?Ralph Adams Cram's Medievalist Challenge to Capitalism", John Sharpe (Universityof Delaware)
 "The American Knight-Errant", Jeff Rider (Wesleyan University)
 " Out of the Celtic Mists: Jean Markale's Eleanorof Aquitaine and the New Age", Michael Evans (Central Michigan University)
12.00-13.00          Session 5. Female medievalisms 
" Sexy Joan", Mathilde Van Dijk (University of Groningen)
 " Speaking of a Female Medievalism: ArthurianPoetry by Women inRomantic Britain", Katie Garner (Cardiff University)
14.00-15.30          Session 6. Medievalisms and/at war
" Bloch, Brunner and Dobb: Three Classics and theirAfterlives",  Pablo Sánchez León (Universidad Complutense deMadrid) 
/ Jesús IzquierdoMartín (Universidad Autónoma de Madrid)
" âIt is not Knowledge we Lack': Medievalism in the Ageof Mass Bombing", Simon Doubleday(Hofstra University)
 " The Historian as National Psychologist: TheWork of Américo Castro in Post-Franco Spain", Sebastiaan Faber (OberlinCollege)
"The Historian as National Apologist: The Work ofClaudio Sánchez- Albornoz",Esther Pascua (University of St. Andrews)
16.00-17.30          Session 7. Preserving the legacy of the medievalists
" Reconstructing Johan Huizinga's Library ", Anton van der Lem (Leiden University)
 "[ Title t.b.a.] Kathleen Verduin (Hope College)
 " The Hortus Delicarum â A Case Study inManuscript Scholarship and Politics", Andrea Worm (Universität Augsburg)
Saturday July 10
9.00-10.00      Key-note lecture :" Devant le texte. Apories du médiéviste", Michèle Gally (Université de Provence)
10.00-11.00          Session 8. Medievalism and theatre
"[ Title t.b.a.]", Jelle Koopmans (University ofAmsterdam)
 " Médiévalisme et théâtre", Véronique Dominguez (Université deNantes)  
11.30-13.00          Session 9: The epistemological functions of the medieval in poetry and thevisual arts
" The Search for the Self and the Discovery of theMiddle Ages in the Age of Enlightenment",  Peter Raedts (RadboudUniversiteit Nijmegen)
 " Un paradoxe inventif: le Moyen Age etl'écriture expérimentale" Nathalie Koble (Ecole Normale Supérieure, Paris)
 " Le Moyen Age revisité par l'artcontemporain", Solène Bertrand(independent researcher)    
13.00-13.30          Closing remarks / round table
adresse
Groningen (Pays-Bas)