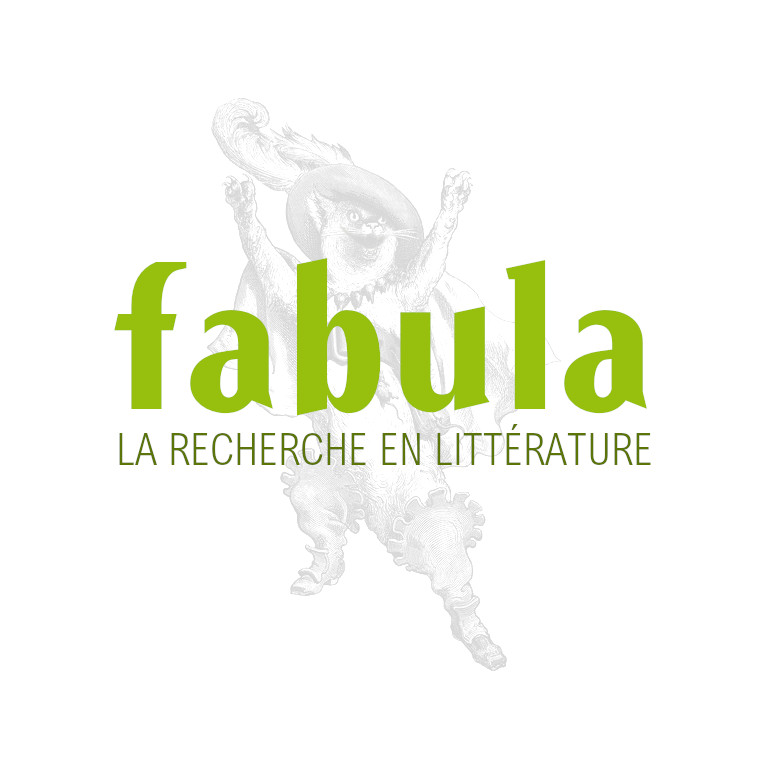 Philosophy and Literature, vol. 32, no 2 (octobre 2008)
For more than a quarter century, Philosophy and Literature has exploredthe dialogue between literary and philosophical studies. The journaloffers a constant source of fresh, stimulating ideas in the aestheticsof literature, theory of criticism, philosophical interpretation ofliterature, and literary treatment of philosophy. Philosophy andLiterature challenges the cant and pretensions of academic priesthoodsby publishing an assortment of lively, wide-ranging essays, notes, andreviews that are written in clear, jargon-free prose. In his regularcolumn, editor Denis Dutton targets the fashions and inanities ofcontemporary intellectual life.
Vol. 32, no 2 (octobre 2008)
Robin Fox
Playing by the Rules: Sound and Sense in Swinburne and the Rhyming Poets
The likeness of sound between rhyming words is arbitrary, but wordshave meanings. Thus rhyme schemes carry an implicit meaning overagainst the explicit meaning of the lines in which they occur. The useof "death" and "breath" and other rhymes in Swinburne illustrates thisduality, especially in his great sonnet addressed to Death. Thisprompts a discussion of the role of meter and rhyme in the physiologyof dreams and memory, the human propensity to make rules, translationsof Dante, the comic rhymes of Noel Coward, and the real meaning of Seinfeld.

Joseph Carroll
The Cuckoo's History: Human Nature in Wuthering Heights
Wuthering Heights has proved exceptionally elusive tointerpretation. By foregrounding the idea of human nature, Darwinianliterary theory provides a framework within which we can assimilateprevious insights about Wuthering Heights, delineate the normsBrontë shares with her projected audience, analyze her dividedimpulses, and explain the generic forms in which those impulsesmanifest themselves. Brontë herself presupposes a folk understanding ofhuman nature in her audience. Evolutionary psychology converges withthat folk understanding but provides explanations that are broader anddeeper. In addition to its explanatory power, a Darwinian approach hasa naturalistic aesthetic dimension that is particularly important forinterpreting Wuthering Heights.
Joseph T. Palencik
Emotion and the Force of Fiction
Attempts to explain emotional responses to fiction such as JeneferRobinson's use of research into the psychology of emotions. Robinsonargues that triggers for emotion are much the same way whether astimulant is real or imaginary. This does not explain the influence ofour foreknowledge and continuing judgments during emotional episodes.We know beforehand and all along that the people and events we respondto in fiction are not real. Robinson's difficulty comes from herdependence on an input-output model of the emotions. Research on mentalprocessing improves on this by revealing a relationship between atleast two types of processes: data-driven processing andhypothesis-driven processing (otherwise known as schema processing). Itis this relationship that accounts for the emotional response tofiction.
Ron Ben-Tovim
Robinson Crusoe, Wittgenstein, and the Return to Society
From the island of certainty that is the Tractatus Logico Philosophicus to the everyday ethics of the mainland in the Investigations,Ludwig Wittgenstein's philosophy traces a journey similar to the oneetched into Robinson Crusoe's deserted beaches. In this essay I map outpoints contact between Wittgenstein's philosophy and Defoe's novel,thus providing a fresh glimpse at the philosophical underpinnings ofthe adventures depicted in Robinson Crusoe, as well as to Wittgenstein's philosophical motivations.
Nathaniel Wolloch
Rousseau and the Love of Animals
This article examines Jean-Jacques Rousseau's views on the need for anethical treatment of animals, placing them within the context of theearly modern debate on this topic, and the tradition of "love ofanimals" known as "theriophily." It discusses the broad extent ofRousseau's views on this issue, and their importance, specificallybecause of his wide influence. However, an emphasis is put on the clearanthropocentric limits of Rousseau's sensitivity to animals, and of asimilar limit discernible in the history of theriophilic attitudestoward animals in general.
Heidi Storl
Heidegger in Woolf's Clothing
What is it that we human beings are? What is it that we do? Thereduction of these questions to biology doesn't do justice to how wethink and act, nor do traditional philosophical approaches satisfy ourintuitions. Fortunately, it's not in our nature to give up. While mindsand bodies, subjects and objects, do play a role, to focus here is tomiss the mark. Underlying each of these is something more fundamentallyhuman. Martin Heidegger thinks of this as being, Virginia Woolf thinksof this as a purple triangle. Together, Heidegger and Woolf may succeedin unveiling the disguises which we, perhaps unwittingly, have imposedon our own being-in-the-world.
E. M. Dadlez
Form Affects Content: Reading Jane Austen
What does it mean to hold that the significant aspects of a literarypassage cannot be captured in a paraphrase? Does a change in thedescription of an act "risk producing a different act" from the onedescribed? Using Jane Austen as an example, we'll consider whether heruse of metaphor and symbol really amounts to calling someone a prick,whether her narrative voice changes what it is that is expressed, andwhether comedy can hold just as much significance as tragedy withoutall the heavy breathing.

Alan Dagovitz
Moby-Dick's Hidden Philosopher: A Second Look at Stubb
The hard-drinking, joke-cracking second-mate of Melville's Moby Dickdoesn't receive much respect from critics. At best Stubb is seen as acomic foil, at worst as a cruel coward and mechanical optimist. Yetthis perspective distorts the text and does him an injustice. In fact,Stubb can be read quite fruitfully as an exemplar of wisdom. Usingrecent scholarship to fill out Melville's conception of finephilosophy, a set of criteria emerges for the true philosopheraccording to which Stubb fares remarkably well.

Oliver Conolly
Bashshar Haydar
The Case Against Faction
"Faction" is a hybrid genre, aiming at the factual accuracy ofjournalism on the one hand and the literary form of the novel on theother. There is a fundamental tension however between those two aims,given the constraints which factual accuracy places oncharacterization, plot, and thematic exploration characteristic of thenovel. Further, faction cannot be defended on the grounds that factualaccuracy is a literary value in faction. Finally, some aspects offaction, such as its inability to refer to sources or provide ananalytic framework for a narrative, hinder rather than facilitate thecommunication of facts.
Stewart Justman
Converts, Uncertainty, and the Novel
In its quest for converts medieval Christendom locked itself into avicious interpretive circle, pressing unbelievers to join the Christiancommunity and then suspecting them for doing so. Such suspicion drovethe Inquisition. An Inquisition whose torture machinery grinds oncentury after century, as if each execution laid the ground foranother, represents a closed system alien to a literary form, thenovel, whose English name suggests "the new." As befits a form set in"the present day with all its inconclusiveness," the novel offers amedium in which uncertainty can flourish. In the novel uncertainty isnot an intolerable anomaly introduced by converts practicing anancestral religion in secret, but a condition of human life.
Laura Penny
The Highest of All the Arts: Kant and Poetry
For Kant, poetry is the freest, finest art of all. Music and paintingdepend on sensuous charms. Poetry offers the most direct presentationof "aesthetic ideas". As Kant's critique subjects reason to reason, sotoo does the poet try to best language via language. However, thepoet's license is not absolute. The poet must create a new sense, notnonsense, lest he slide into the intractable privacy of delirium orevil. Using Hannah Arendt's reading of the Third Critique, and excerptsfrom one of Kant's favorite poets, Milton, I examine the extent of thefree play poetry allows.