Agenda |
Évènements & colloques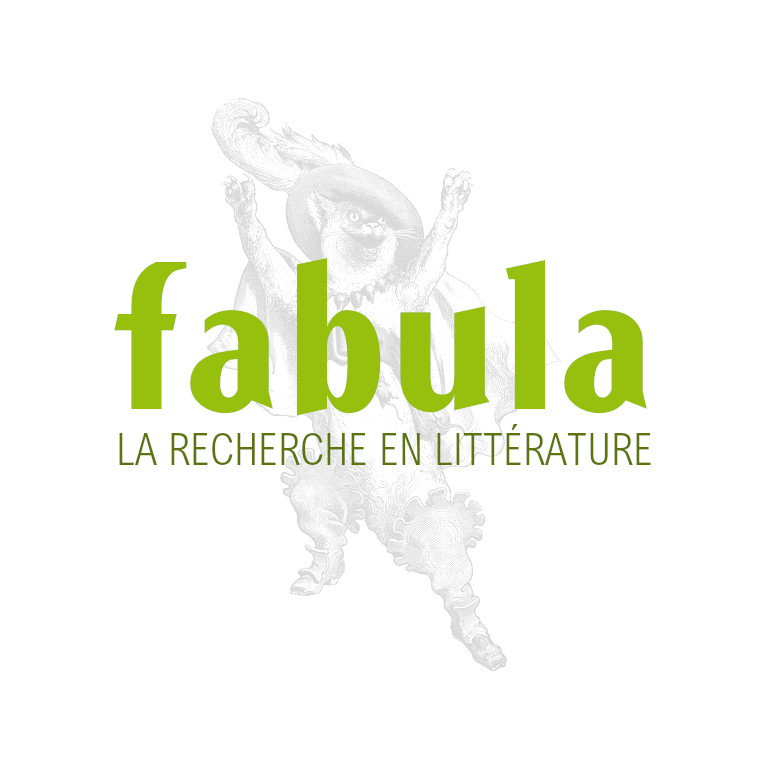 She reads to write herself/ l'autobiographe en lectrice.The figure of the reader in women's autobiographies
Du 18 septembre 2015 au 19 septembre 2015
Université Paris Ouest Nanterre
L'autobiographe en lectrice/ She Reads to Write Herself
Le prochain colloque du groupe FAAAM s'intéressera à la figure de la lectrice dans l'autobiographie féminine.
Programme provisoire :
''She Reads to Write Herself '' :
The Figure of the Reader in Women's Autobiographies
L'autobiographe en lectrice : intertextualité et autobiographie féminne
PROGRAMME
Friday 18 September /vendredi 18 septembre 2015
(1) the materiality of artistic influence
Sidonie SMITH, Université of Michigan & Julia WATSON, Ohio State University :
Drawn Reading : The Materiality of Literary and Artistic Influence in American Women's Graphic Memoirs
(2) Literary Fathers and Mothers
Stéphanie GENTY, Université Evry Val d'Essonne :
Rimbaud's daughter or Raimbaud's son ? Patti Smith's Literary Fathers and Mothers in Just Kids
Laure de NERVAUX, Université Paris Est Créteil :
Alice James : Portrait of the Diarist as Reader
(3) The Shared Search for Identity
Elisabeth LAMOTHE, Université du Maine-le Mans
"The only thing to call my own" : Reading and Food in Stealing Buddha's Dinner by Bich Minh Nguyen
Virginia SHERMAN, , Université de Grenoble
Homemade Tales of Homespun Lives : the Shared Search for Identity in Culinary Memoirs
(4) Métissage
Ludmilla MARTANOVSCHI, Ovidius University Constanta, Roumanie :
Reading Culture(s) in American Indian Women Writers' Autobiographical Essays
Lorenzo MARI, Université de Bologne, Italie, post-doctorant à FMSHH/LabEx THALIM ARIAS
She Hears, Reads and Translates to Write Herself. Margaret Laurence's (Post)Colonial Autobiographical Writing
Elisabeth BOUZONVILLER , Université Jean Monnet, Saint Etienne :
''Books. Why ?'' Staging the Reading Act in Louise Erdrich's Autobiographical Texts
Saturday 19 September / samedi 19 septembre 2015
(1) les trésors des livres-autres /Forbidden books
Ann JEFFERSON, New College, Oxford, UK (guest speakers)
Reading and Thieving : Nathalie Sarraute
Isabelle MATAMAROS, Université de Lyon 2/Paris V :
Livre des pères, livre des mères. Figures parentales et modèles de lectrices dans l'autobiographie féminine au dix-neuvième siècle en France
Anicet M'BESSO , Université de Toulouse Jean Jaures :
La lecture dans les œuvres d'Hélène Cixous
Anne-Claire MARPEAU, doctorante, ENS Lyon et UBC, Canada :
Bad Girl de Nancy Huston, L'autobiographie buissonnière
(2) Reading as Resistance and Emancipation
Sihem ARFAOUI , Université de Jendouba, Tunisie :
Writing Herself and Resistance in Azar Nafisi's Reading Lolita in Tehran.
Delphine LOUIS, Institut Catholique de Paris :
Reading as Emancipation : Incidents in the Life of a Slave Girl (1861) by Harriet Ann Jacobs
Josette SPARTACUS, Université Paul Valéry Montpellier :
She Reads to Write herself to Mean that She is not a Slave : The Bondwoman's Narrative by Hannah Crafts
(3) Intersecting Lives and Representations
Nicolas BOILEAU, Université Aix Marseille :
Reading as Self-Exposure in Virginia Woolf's Autobiographical Texts
Nicoleta ZAGNI, Istom, Paris :
Writing Herself as/in Reading the Others in Ruth Ozeki's A Tale for the Time Being
(4) Autobiography from/in the margins
Claire BAZIN, Université Paris Ouest Nanterre Janet Frame : Naissance d'une oeuvre
Joan Chiung-huei CHANG, National Taiwan Normal University, Tapei, Taiwan :
Reading Fathers, Writing Self : Examining Maxine Hong Kingston's I Love a Broad Margin to My Life
adresse
Université Paris Ouest Nanterre