Débats |
Points de vue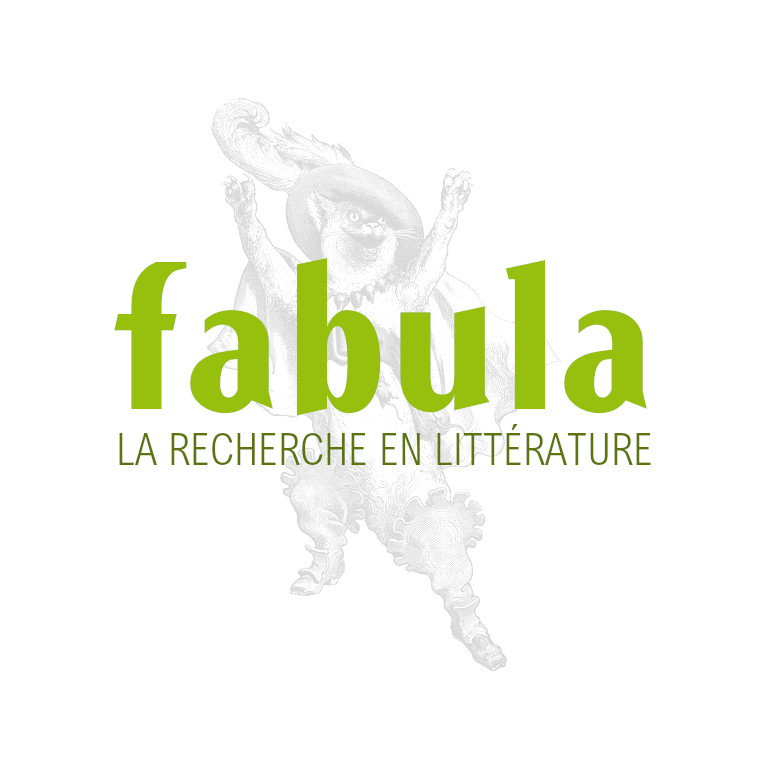 Save the University: mobilisation et répression à Berkeley + Pétition + "Our Two-Class System" par D. L. Kirp (màj 21/11/09)
Ci-dessous:
- "En Californie, des étudiants occupent leurs universités" (Le Figaro, 21/11/09)
- Message envoyé depuis Berkeley le  20 novembre.
- Pétition de soutien à SAVE the University (Berkeley) - novembre 2009.
- "OurTwo-Class System", par David L. Kirp (professeur à l'Université deBerkeley-Californie), The American Prospect, 26 octobre 2009.

En Californie, des étudiants occupent leurs universités
lefigaro.fr avec AFP et AP, 21/11/2009 |
Ils manifestent contre une hausse de 32% de leurs frais descolarité. Des dizaines d'étudiants ont été arrêtés au prestigieuxcampus de Berkeley.
Al'Université de Californie, la hausse des frais de scolarité a beaucoupde mal à passer. Vendredi, des dizaines d'étudiants ont occupé duranttoute la journée le prestigieux département d'Anglais du campusBerkeley, après avoir rallié une partie des centaines de manifestantsqui s'étaient rassemblés devant le bâtiment. La police, qui a procédéune quarantaine d'arrestations, a dû boucler les alentours de cebâtiment, tandis que les cours ont été annulés.
Situé près deSan Francisco, peu habitué à ce type de protestation, Berkeley est undes campus universitaires les plus connus au monde, dont sont issusvingt-et-un Prix Nobel. L'occupation fait suite au vote la veille, parla direction de l'Université de Californie qui possède des campus àtravers tout l'Etat d'une hausse des frais de scolarité de 32%,motivée selon elle par les coupes dans les budgets alloués par laCalifornie à l'éducation. L'augmentation, effective en janvier 2010,fera passer les frais de scolarité de 7.788 à 10.302 dollars pour laplupart des étudiants.
Dès jeudi, quelque 2.000 manifestantss'étaient rassemblés sur le campus de Los Angeles (UCLA), où avait lieule vote, et 50 étudiants ont été arrêtés ainsi qu'au moins unprofesseur, sur le campus de Davis. Le campus de Santa Cruz est luiaussi touché par le mouvement. Depuis jeudi soir, environ 200 étudiantsoccupent des bâtiments administratifs. Le mouvement de protestationétait toujours en cours samedi.
Ces manifestations éclatent alors que la Californie se débat contre un déficit budgétaire chronique,qui a obligé les autorités à couper drastiquement dans les dépenses,notamment dans les domaines de la santé et de l'éducation. Le déficitbudgétaire de l'Etat le plus peuplé et le plus riche des Etats-Unis -mais touché de plein fouet par la crise économique et la hausse duchômage - est estimé à 21 milliards de dollars pour l'exercice fiscalen cours.
http://www.lefigaro.fr/international/2009/11/21/01003-20091121ARTFIG00391-en-californie-des-etudiants-occupent-leurs-universites-.php

Message transmis le  20 novembre par  Robert J. Birgeneau, Chancellor <CALmessages@berkeley.edu>
The campus police are working to resolve a protest action that is occurring in Wheeler Hall.  Staff, faculty and students who would normally be working in Wheeler Hall  are asked to remain out of the building until further notice.  Employees who can contact their supervisors should talk to them if possible to determine whether telecommuting or relocation to another work area is an option.  Those in the building right now are advised to leave until the situation has been resolved.
Employees who remain on campus may check in at Dwinelle Plaza at 10am. for further information. Thank you to all of the members of the campus community for your patience in this matter.
Pétition de soutien à SAVE the University (Berkeley) - novembre 2009
Présentation sur le site de SLU: http://www.sauvonsluniversite.com/spip.php?article3142

Lasituation à l'Université de Californie devient critique : dans lecourant de la semaine du 16 novembre, une augmentation des droitsuniversitaires devrait être votée, laquelle équivaudra à 45%d'augmentation des frais de scolarité sur an (et à 300 % depuis2000-2001).
Un appel à la grève générale a été lancé pour les 18, 19 et 20novembre dans l'espoir d'endiguer ce qui est une privatisation larvée(et pour le moment absolument non-assumée, du point de vue del'administration) de l'institution.
Pour attirer l'attention des collègues étrangers sur cette situation dramatique, les membres de SAVE the University à Berkeley, ainsi qu'un membre du département d'histoire, Peter Sahlins, ont mis au point la pétition suivante :
http://www.saveuc.org/petition.php.
Il s'agit pour eux de solliciter par ce biais le soutien de leurscollègues, dans l'idée que la défense de l'une des universitéspubliques les plus importantes, dans sa réelle capacité de promouvoirl'égalité des chances tout autant que dans le nombre de prix Nobelrécoltés, est d'abord la défense de l'idéal de l'enseignement public en général,où que ce soit dans le monde. Aux États-Unis, il est ainsi très clairpour les analystes que si UC devenait une institution essentiellementprivée dans ses modes de financement, c'est l'idée même de la viabilitéde l'enseignement supérieur public en général qui serait menacée.
Rappel, sur le site de SLU
 la série de teach-in à Berkeley, en septembre 2009

 un article de NYT sur le "crack" (crash ?) des universités américaines dans la crise économique (dont Berkeley), octobre 2009

 l'appel de Berkeley en octobre 2009

 texte sur la visite de V. Pecresse à Berkeley, par Deborah Blocker
[Et sur Fabula: "Save California's universities", Judith Butler (The Guardian, 04/10/09) + revue de presse]
Texte de la pétition
Public universities around the world are in crisis. The globaleconomic meltdown of 2008 has reinforced a disinvestment in highereducation and research, as programs are eviscerated, enrollments andaccess limited, and research funding withdrawn. In the name of thepublic university and international collaboration, we the undersigned,researchers and educators working around the world and across thedisciplines of the sciences and the humanities, express our support toefforts devoted to saving the international public good that is theUniversity of California.
We, as signatories of this petition, look to the University ofCalifornia not only as a model of an international public researchuniversity, but also as a source of productive internationalcollaboration. Our institutes, laboratories, and universities haveimportant and vital exchange agreements with the 10 separate campuses,countless divisions and departments, and the dense network ofindividual ties that link us to the University of California. Theseexchanges have engendered long-term collaboration and the production ofcutting edge knowledge across the disciplines and fields, and the UCsystem has become a critical node in the international network ofinnovation and scholarship. It is because UC is a public institutionthat these achievements were possible.
Facing budgetary shortfalls of our own, we call on our owninstitutions and governments for remedies and reinvestment. In defenseof global research and education, and especially of the publicuniversity, we support efforts to maintain the internationalengagements of University of California as a public researchuniversity. Already challenged before the crisis of 2008, publicuniversities throughout the world are in danger of loosing theiridentities and functions – of creating innovative knowledge, givingaccess to all segments of society, and educating our students forpublic life. The end of the public university is what is at stake forall of us, including the University of California.
Our own challenges are frequently greater than California's. Butshould the public university in California die off, our own worlds andhopes will be diminished. We call on the UC's universityadministration, the governors and elected officials of California, andthe California electorate to take immediate action to preserve thepublic identity of the university, including its traditions of facultyself-governance, in the service of international academic and scholarlyexcellence.
THIS PETITION IS ONLY FOR ACADEMICS AND RESEARCHERS IN UNIVERSITIES OUTSIDE THE U.S.
http://www.saveuc.org/petition.php.
---------------------------------------------
"OurTwo-Class System", par David L. Kirp (professeur à l'Université deBerkeley-Californie), The American Prospect, 26 octobre 2009.
Therecession has worsened already widening inequalities of access andaffordability in higher education. Could it also trigger a new grandbargain ?
Pour lire cet article sur le site de The American Prospect
http://www.prospect.org/cs/articles?article=our_two_class_system

The recession has been a double whammy for universities and parents,leaving colleges more dependent on tuition revenue while making itharder for families to pay the tab. Parents have lost their jobs,plummeting stock prices have decimated their college savings, and thehome-equity loans that families used to rely on to finance theirchildren's education have dried up. All of these forces have widenedthe gap between the haves and have-nots, and universities' own survivaltactics have exacerbated the problem.
One notable factor is the rankings race, which distorts student-aidpolicies and advantages already advantaged students. In the 2010 U.S. News & World Reportcollege rankings, Harvard tied for the top spot with its perennialrival Princeton. Its generous financial-aid packages, according to themagazine, "bolstered [its] sterling academic reputation." Since 1983,this otherwise little-read magazine has increasingly become the defacto arbiter of excellence in higher education. In the ferociouscompetition for status, the losers are poor students, and the recessionhas only made matters worse.
Rather than relying on the old norm of financial need in awardingaid, colleges eyeing the rankings increasingly award "merit"scholarships, which are based on grades and SAT scores. A new breed of"enrollment managers" base the size of financial-aid packages on theminimum amount that's needed to win over the waverers. Usingsophisticated econometric tools, universities can construct analgorithm that maximizes the grades and test scores of enteringstudents, thus looking good to U.S. News, while minimizing theamount of financial aid required to enroll them. Though the practicecan be defended as generating revenue used to improve the college'sacademic program, the effect is to favor middle-class and less needyapplicants. State-funded programs like Georgia's widely emulated HOPEscholarships, for students who do well in high school, havedisproportionately benefited middle-class families. Add the preferencesgiven to "legacies" and the scions of prospective donors andcelebrities, and the penalty for being poor gets bigger.
A handful of universities such as Harvard have a big enoughendowment — in Harvard's case, the current endowment is bigger than thegross domestic product of Jamaica — to largely underwrite theiroperating expenses. Because the typical private college has anendowment of less than 1.5 percent of Harvard's, tuition is the mainrevenue source. Steady tuition increases have made private colleges anever-greater stretch for middle-class families and put them out ofreach for many poor families. As Terry Hartle, the senior vicepresident of the American Council of Education, says, "Smart poor kidsgo to college at the same rate as stupid rich kids."
The waste, whether comprehended as stunted futures or human capital,is palpable. Each year about 10,000 high achievers from poor families,students with at least a B-plus average and an Advanced Placement scoreof four or five in one or more subjects, don't apply to any selectivecollege. Just 29 percent of children from the poorest 25 percent offamilies who score in the top quartile of eighth-grade math earn abachelor's degree ; for the wealthiest 25 percent of students, thecompletion rate is more than double.
At private colleges the average student pays about a third less thanthe sticker price, and some even get a free ride, with the differencesubsidized by those who can afford to pay full freight. But even as therecession has made colleges more dependent on tuition revenue,applicants and enrolled students whose families have hit the economicskids are asking for more aid. Washington & Lee Universityprocessed about 50 aid appeals this year, more than three times theusual number. New York University, whose tuition is among the nation'shighest, began to counsel newly admitted students about whether theschool was the right financial fit for them. Poor students don't needsuch counseling. According to the College Board, 29 percent of studentswhose families earn less than $40,000 a year said their 2009 collegeplans had changed because of the recession, compared with 16 percentfrom middle-class homes. Sticker shock kept many of them from applyingto high-tuition schools despite the possibility of financial aid.
In short, the recession is widening the inequality gap among privateinstitutions, and widening the access gap as well. The rich do getricher — in 2009 almost all the top-ranked universities had moreapplicants than ever before. Meanwhile, admissions officers atsecond-tier schools suffered through sleepless nights. Fearful thatstudents would migrate to cheaper public institutions, they were forcedto cut tuition and dipped deeper into the applicant pool. Davis &Elkins, a private college, slashed its tuition by $15,000 forhigh-performing students from neighboring counties to match theUniversity of West Virginia's tuition costs. The University of thePacific had to admit twice as many students to secure the same sizeclass as the year before. At Hofstra University, which had entertainedhopes of moving up the rankings, the number of acceptances droppedprecipitously. Worse off still are the 105 historically black collegesand universities, which enroll great numbers of low-income minoritystudents.
Given the competition to survive, the practice of gaming the rankings is only worsening. A higher U.S. Newsranking attracts better faculty and abler students as well as biggeralumni contributions, all of which make it easier to move still furtherup the ladder. That's why schools rely on ethically dubious maneuversto game the system — not reporting the typically low SAT scores forinternational students or athletes, since SAT scores count heavily inthe rankings ; undercounting alumni, to make the rate of giving lookmore impressive ; encouraging "no hope" applicants to apply and denyingadmission to top applicants whom they deem unlikely to enroll — inorder to improve the appearance of selectivity. This year, in U.S. News'confidential survey of university presidents, University of FloridaPresident Bernie Machen was caught rating his institution (No. 47 in U.S. News)as equal to the Ivies, thus boosting its reputational score. BaylorUniversity in Texas offered bonuses to newly admitted students whoretook the SATs, on the theory that their test scores, and consequentlythe university's No. 80 ranking, would improve.
Admitting sizeable numbers of students via early decision improvesan institution's "yield," another factor that the college rankingsincorporate, and economists have calculated that applying early givescandidates the equivalent of a boost of 100 SAT points. But becausepoor students can't afford the take-it-or-leave-it financial-aid awardthat comes with early admission, the practice also favors thewell-to-do.
***Among the U.S. News top 20, not a single one is a publicuniversity. That reflects the most significant recession-fueled crisisin higher education — the speed-up of disinvestment in stateuniversities. Federal stimulus dollars covered some of the state budgetcuts, and administrators are bracing for even worse news next year.
Between 1980 and 2000, the share of universities' operating expensespaid for by state tax dollars fell by 30 percent, and the share ofstate revenue given to higher education dropped by one-third, from 9.8percent to 6.9 percent (see Michael Hout, page A8). The most visiblecasualties of the recession have been public universities withaspirations to become, as Arizona State University boasted, the "NewAmerican University." There, the plan envisioned enrolling 100,000students by 2020, breaking down disciplinary boundaries, creating aworld-class research enterprise, and expanding access to poor students.
To boost its profile, the university has treated National MeritScholars like football stars, offering them four-year $90,000scholarships at a school with a tuition of $6,000 per year and enrolledmore of them than did Yale or Stanford. But with Arizona hit especiallyhard by the economic downturn, the emphasis now is on boosting thenumber of out-of-state students (who pay triple the in-state tuition)to 40 percent, not providing more opportunities for poor students. The New York Timesreported last March that 48 programs had been closed, enrollmentcapped, and faculty and staff furloughed. "The New American Universityhas died ; welcome to the Neutered American University," wrote theeditors of ASU's student paper, the State Press.
Similar doses of pain have been inflicted on flagship universitiesin Florida, Tennessee, Nevada, and Vermont, as well as 100 miles awayat the University of Arizona. "The further you go down the hierarchy ofprestige, the worse the effects," writes Columbia University scholarAndrew Delbanco in The New York Review of Books. Atteaching-oriented state schools the already-crushing teaching load hasincreased, fewer courses are offered, and classes are more crowded.Under those circumstances, getting a degree in four years has becomealmost impossible.
Some state universities have emulated private schools by raisingtuition and admitting more out-of-state students. But the recession hascut into the out-of-state market, with students opting to attendcheaper schools in their home states. The universities of Michigan andVirginia have discussed severing their ties with the state and goingprivate, relying on their endowment income and charging in-statestudents the market rate. That strategy burdens poor students, alreadyscarce on the ground in Ann Arbor and Charlottesville. And it won'twork for most public universities, which can't make up the loss ofstate support with tuition or endowment income.
"The extraordinary compact between state governments and theirflagship universities" has been consigned to the junkyard of history,observes Mark Yudof. As the president of the University of Californiawho earlier ran the university systems in Texas and Minnesota, he hasas clear-eyed a perspective on higher education as anyone. Fifty yearsago, the Golden State linked two world class universities, Berkeley andUCLA, with a scattering of teachers' colleges and agricultural schools,building a system of public higher education that has been a worldmodel ever since. The state's Master Plan guarantees community collegefor every high school graduate ; solid undergraduate teaching for thetop 33 percent ; and, for the brightest young Californians, aneducation at internationally renowned universities, including seven ofthe top 50 research institutions in the widely cited Jiao Tong ShanghaiUniversity 2008 world rankings. These universities have also been atthe forefront of expanding access to low-income students — there aremore recipients of federal Pell grants (awarded to students whosefamilies earn less than $45,000 a year) at Berkeley than at the IvyLeague campuses combined.
That's one reason why Berkeley ranks first in Washington Monthly's2009 university rankings, which emphasize social mobility, research,and service, and six of the UC campuses rank in the top 25. Harvard andPrinceton, tied for top billing in the U.S. News horse race,weigh in at No. 11 and No. 28 respectively. As the editors note, "UCcampuses enroll unusually large numbers of low-income students whilemaintaining high graduation rates, generating billions of dollars inresearch funding, and sending a healthy number of students into serviceprograms like the Peace Corps."
Now this much-lauded system is on the verge of imploding, a casualtyof shifting public priorities. In the past 30 years, as California'spopulation grew by more than 50 percent, the state has built just onenew university campus but 22 prisons. Since 1990, state support foreach UC student has been reduced by 40 percent. The 2008 ?2009 budgetwas cut by $813 million, with bigger losses anticipated next year.Consequently, community colleges and universities have had to limitenrollment, turning away thousands of students for lack of space andmarking an end to the promise of universal access. The City College ofSan Francisco found itself peddling naming rights to courses, at $6,000apiece, to keep them from being eliminated. Across the University ofCalifornia system, professors are being lured away by offers fromuniversities that smell blood in the water.
***To borrow from ben franklin's book of aphorisms, public and privateuniversities need to hang together or they'll hang separately. Withstates unable or unwilling to support higher education, universitieswill require an infusion of federal dollars. What's called for is agrand bargain — more money from Washington, linked to a commitment topromote greater accountability. One must be careful about suchbargains, of course ; the wrong kind can end up looking like No ChildLeft Behind. However, these institutions could strengthen their casefor additional public support by calling for a cease-fire for the worstaspects of the status wars. Even as Silicon Valley firms support"pre-competitive" research that all of them can use, universities coulddo something similar — not using lighter teaching loads as aninducement for professors, for instance, maintaining need as theprimary basis for awarding scholarships, and opting out of the U.S. News gaming.
The ultimate question is this : Can the public be persuaded thatuniversities represent something as ineffable as the common good — thathigher education contributes to the development of knowledgeable andresponsible citizens, encourages social cohesion, promotes and spreadsknowledge, increases social mobility, and stimulates the economy ? Canthe argument convincingly be made that universities offer something ofsuch great value that they are worth subsidizing, even in the teeth ofbottom-line pressures ?
A few years back, the Economist gushed that the United States"has almost a monopoly on the world's best universities ... [and] alsoprovides access ... for the bulk of those who deserve it." Are weserious about getting back into the brains business ?
The author has been "furloughed" to the tune of an 8 percent salary cut.
..........................................................................................................
David L. Kirp is a professor of Goldman School of Public Policy at the University of California, Berkeley, and author of Shakespeare, Einstein, and the Bottom Line : The Marketing of Higher Education.