Actualité |
Appels à contribution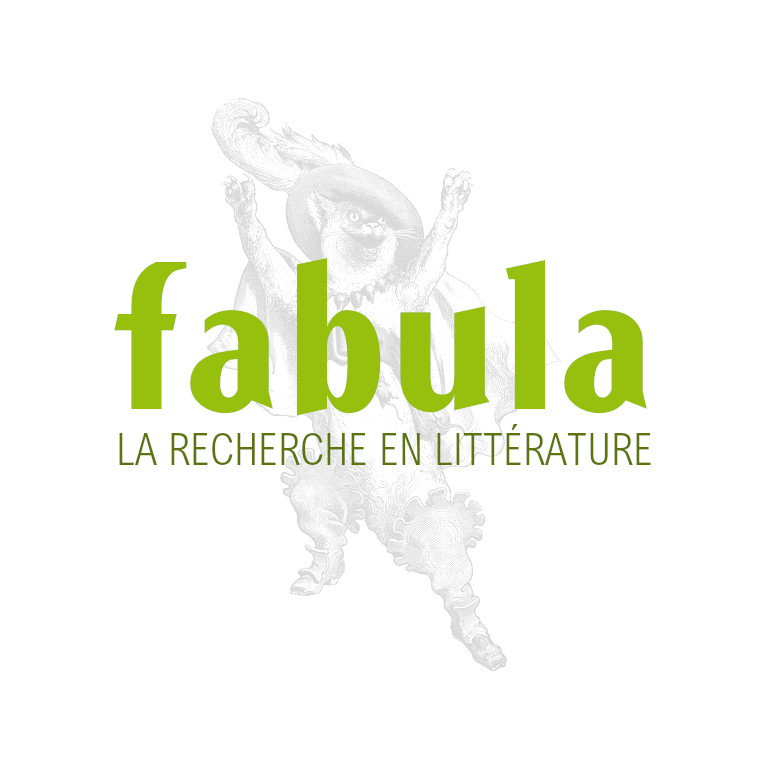 Lincoln Humanities Journal : "Panopticon. Surveillance, Suspicion, Fear."
Le
The College of Arts, Humanities and Social Sciences at Lincoln University in Pennsylvania is requesting articles for its annual refereed publication, The Lincoln Humanities Journal (LHJ). 
The special theme for 2016 is "Panopticon: Surveillance, Suspicion, Fear."  Contributors are invited to examine the reality and representations of surveillance, suspicion and fear; their impact on popular culture, fiction, society, communities and politics; and their role in shaping values, attitudes and identities.
All academic disciplines in the arts, humanities, social sciences, and sciences are welcome. 
Topics include but are not limited to:
Discipline, crime and punishment,
Spy fiction, drama, mystery, detective & crime fiction
Representations of fear in cinema, television, theater, the news media and the creative arts
Trust, mistrust, privacy, voyeurism
Fear, insecurity
Truth, deception, and (ab)use of power
Panopticism, surveillance and social control
Phobias, suspicion and paranoia
Technology of surveillance (cameras, cyber surveillance, facial recognition systems, etc.) 
Closed Circuit Television and Social Control
Whistle blowers; undercover operations
Marketing fear and surveillance
Politics of fear, anniversaries, memorials, political discourse, media, films
The bad guy, the villain, Big Brother
Foucault and panopticism
Experience of fear, surveillance and terror
Important Dates & Deadlines
Deadline for submitting manuscripts:      June 1, 2016
Acceptance Notification:                             60 days after submission
Publication Online:                                       October-November 2016
Paper Version:                                                  December 2016
Submission Guidelines
Articles that do not follow the following submission and formatting guidelines are automatically returned. They will be rejected from any further consideration if they are returned twice for incompleteness of information or formatting issues.
Submission Requirements
Include an abstract of 200-300 words. Include a biographical note of 50-250 words The article should be 3500-6000 words, including the abstract, the footnotes and the Works Cited. Include the following statement in the cover e-mail: 
"I solemnly confirm that the attached manuscript has never been published elsewhere, under this, or another title."
Include name, professional affiliation, phone number, and email address in the cover e-mail. If needed, obtain written permission(s) from the copyright holder(s) to reproduce any copyright images, visuals or materials quoted beyond the fair use as defined by the Copyright Law of the United States. Purge the article of all kinds of inflammatory, discriminatory and unlawful statements.
Formatting Guidelines
Manuscripts should conform to MLA-style guidelines as detailed in recent editions of 
MLA Style Manual and Guide to Scholarly Publishing
. Do not auto-number pages. Use auto-numbered footnotes (instead of using endnotes as recommended by MLA). Use font Georgia # 12 (not Times New Roman). The entire article, including the abstract and the indented quotations, should be double-spaced.
For more formatting information, see the journal's website at http://www.lincoln.edu/humanitiesconference
Review Process
Articles should be submitted electronically to Abbes Maazaoui, Editor (maazaoui@lincoln.edu). Articles undergo a (double) blind review process.
Acceptance and Publication
Once a submission is accepted for publication, the author will be asked to provide the following to the Editor by e-mail to maazaoui@lincoln.edu.
A final, fully revised version of the article A final, fully updated abstract. The abstract must be in English. If needed, a updated biographical note of 50-250 words
Copyright
It reverts to the author after one year provided that acknowledgement is made to the article's publication in The Lincoln Humanities Journal.