Débats |
Points de vue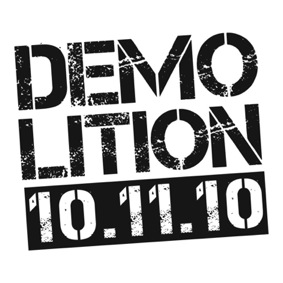 Les étudiants britanniques manifestent contre la hausse des frais d'inscription à l'université (màj 24/11/10)
[Agenda militant de novembre - Vague Globale d'Action pour l'Éducation]
Site de référence: http://www.demo2010.org/
- Le mouvement est loin d'être terminé en Grande Bretagne: Day of Action in the UK le mercredi 24 novembre.
- In Global Solidarity with Students and Faculty Protesting Cuts in the UK - Pétition
- Un rassemblement de soutien au mouvement étudiant anglais a eu lieu le jeudi 18 novembre à Paris.
- Sur SLU: Manifestations des étudiants à Londres contre la hausse des frais d'inscription à l'université : revue de presse française et anglophone, 10 novembre 2010
- Images vidéo de la fin de manifestation mouvementée diffusées mercredi 10 au 20h sur France 2. D'autres vidéos ici.

- Quelques photos: http://www.zerohedge.com/article/angry-student-protesters-storm-tory-hq-london
- La Fédération SUD Etudiant solidaires de la lutte des étudiant-e-s britanniques
- Motion de soutien aux étudiants britanniques de l'AG des étudiants du Havre du 15 novembre 2010
- Lire aussi: "Revue de presse britannique : les divisions de la gauche étudiante et les conséquences de l'austérité" (SLU)
- Article paru le 09 novembre sur le site du Times Higher Education:

Students and academics to stage London march over funding cuts and fee rises
Ci-dessous: articles parus sur les sites du Monde et du Guardian le 10 novembre 2010:

lemonde.fr:

Défilés à Londres contre la hausse des frais d'inscription à l'université
http://www.lemonde.fr/europe/article/2010/11/10/les-etudiants-britanniques-vont-protester-dans-les-rues-de-londres-contre-la-hausse-des-frais-d-inscription-a-l-universite_1437930_3214.html#xtor=AL-32280184
Plusieurs dizaines de milliers d'étudiants britanniques sont attendus dans les rues de Londres, où ils entendent protester contre l'augmentation prévue des frais d'inscription dans les universités britanniques. "24 034 étudiants se sont déclarés pour participer à la manifestation", affirme le Guardian, mercredi 10 novembre. Le plus gros contingent — 5 000 —d'étudiants devrait être fournis par les universités londoniennes, poursuit le Guardian. Envion 3 200 étudiants devraient venir des universités du sud-est du pays, 4 500 devraient venir du West Midlands, du Yorkshire et de l'Humberside. La manifestation est organisée par la National Union of Students et par le syndicat des enseignants (L'UCU, University and College Union).
Les frais d'inscription à l'université en Angleterre devraient considérablement augmenter d'ici 2012, certaines facultés pouvant jusqu'à tripler les frais d'entrée, a annoncé le 3 novembre, David Willetts, secrétaire d'Etat britannique chargé des universités. Actuellement, les frais d'inscription pour les étudiants britanniques et européens dans les universités anglaises ne peuvent pas dépasser 3 290 livres (3 777 euros) par étudiant et par an. Mais, mercredi, le gouvernement a annoncé sa volonté de les augmenter : les universités pourront les fixer à 6 000 livres maximum, et dans "des circonstances exceptionnelles" à 9 000 livres.
Les facultés qui souscriront à des programmes de bourses pour accueillir davantage d'étudiants modestes seront autorisées à fixer ces frais à 9 000 livres, selon le projet gouvernemental, qui doit encore être approuvé par le Parlement. Même s'il a prévu d'augmenter sensiblement les frais d'entrée, le gouvernement n'a pas suivi les recommendations d'un rapport rendu en octobre qui conseillait le déplafonnement des frais d'inscription. Les propositions du gouvernement interviennent après l'annonce en octobre d'un plan d'austérité sans précédent pour tenter d'éliminer la quasi-totalité du déficit public en cinq ans.
guardian.co.uk:

Students take to streets for protest against tuition fees
More than 24,000 students are expected in London to protest over coalition's plans to lift cap on tuition fees
http://www.guardian.co.uk/education/2010/nov/10/students-streets-protest-tuition-fees

The coalition government is expected to face the largest show of opposition to its austerity cuts since it came to power when tens of thousands of students take to the streets today to protest against increases in university fees.
Some 24,034 students have registered to take part in the march, and many have purchased seats on coaches booked to ferry students to central London.
The largest student contingent is expected to come from London-based universities, which are anticipating more than 5,000 marchers to show up. About 3,200 students from other universities in the south-east have said they will attend, with more than 4,500 students signed up from the West Midlands, Yorkshire and Humberside. The march is organised by the National Union of Students and the lecturers' union, the University and College Union (UCU).
Fourteen coaches have been booked to bring about 700 students from Manchester's two universities alone and 600 students from Reading University have said they will attend.
A big delegation is expected from Sheffield, where activists say anger has been directed at the deputy prime minister, Nick Clegg, whose constituency is in the city. He has been widely criticised for reneging on a Liberal Democrat election promise not to increase fees.
Students put calls out on Twitter and Facebook to make Clegg's west London home the target of a spontaneous "flash mob" rally on the eve of the march. Aaron Porter, the NUS president, said: "This is the largest student protest in the UK for at least a decade … which goes to show the huge extent of discontent with this government's short-sighted plans, which will effectively privatise large parts of higher education and remove support for many college and adult education learners."
Students with a track record of running "direct action" campaigns are also known to be planning co-ordinated sit-ins and occupations alongside the march.
The Metropolitan police, which is thought to be expecting 15,000 protesters, said it had been in discussions with the NUS and other groups planning to march along the Embankment.
Meanwhile, in a letter to the Guardian , nine university vice-chancellors warn the government that it is making a "profound error" by withdrawing public funds from undergraduate teaching.
They argue that government proposals to raise tuition fees to as high as £9,000 and make deep cuts to teaching budgets "assume that higher education is of value only to the individual but not to society or the economy". Although students will not be required to pay fees upfront, the fear of debt will deter the poorest, the vice-chancellors believe.
Professor Caroline Gipps, vice-chancellor of Wolverhampton, said: "I do think that many of the sorts of families that we work with will think very carefully before they take on this level of debt. That [level of fees] is a tall order for families that don't have a lot of income, don't have a history of going to university."
Many of the universities that have signed today's letter have a high proportion of ethnic minority and working class students. The University of East London had 4,590 black students in 2007/08. By contrast, the entire Russell group of 20 highly selective universities had 7,815 black students.
Research published by the UCU shows the annual cost of a degree has risen by 300% in two decades. It says the cost of going to university to a graduate from an average household in 1988-89 was £1,545.50. This had risen to £6,360 by the latest academic year. By 2012 – the year the new tuition fee cap is due to be introduced – the union suggests that the annual cost for fees and maintenance will be £12,750.
The analysis claims that, in comparison with the increase in the cost of going to university, the cost of a shopping basket of everyday items rose by 127.1% between 1988 and 2010.The union also claims that, despite increasing costs, the staff-to-student ratio has risen, with one member of staff for every 16.3 students in 2008-09, up from one staff member for every 12.6 students in 1988. Yesterday the universities minister, David Willetts, corrected last week's statement on student support by revealing that students from households earning between £49,000 and £53,000 will receive, on average, £120 less in maintenance loans than previously stated.