Actualité |
Appels à contribution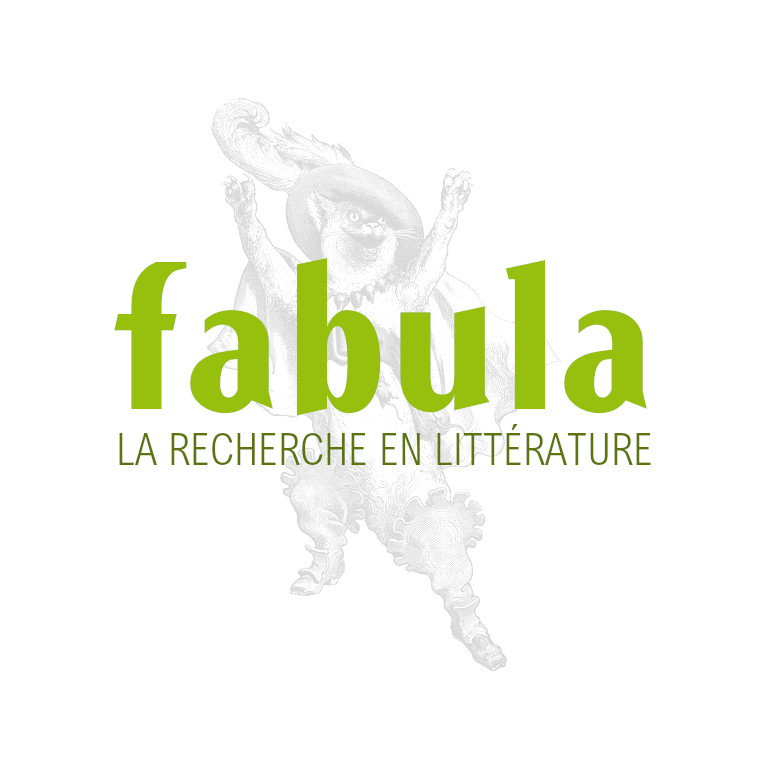 The Representation of Youth in Contemporary French and Francophone Cinema
Le 30 septembre 2017
(EXTENDED) Call for Papers
"The Representation of Youth in Contemporary French and Francophone Cinema"
Edited Volume
The cinematic representation of youth has always been a favorite topic among film directors. As noted by Dominique Thévenin in his foreword to Karin M. Egloff's book Les Adolescents dans le cinéma français: entre deux mondes: "[t]he adolescent dilemma, its multitude of external determinants and its internal psychological changes have been a topic of predilection among contemporary French filmmakers". In France, Jean Vigo's Zéro de conduite (1933) and François Truffaut's Les 400 coups (1959) were among the first ones to attack conventional depictions of adolescence as they explored issues of rebellion and delinquency, paving the way for un-romanticized portrayals of youth. Throughout time, the transitional state that defines this age group has allowed filmmakers to delve into issues such as sexuality, gender roles, family, religion, race, as well as economic and social upheavals.
The 1990s' saw an ever-growing number of French directors turning to youth culture and youth narratives in order to cast a light on France's fracture sociale (Mathieu Kassovitz's La Haine (1995), Erick Zonka's La Vie rêvée des anges (1997), Bruno Dumont's La Vie de Jésus(1997)) as well as on the hardships and uncertainties of adolescence in a fast-changing world (Pascale Ferran's L'Âge des possibles (1995), Noémie Lvovsky's La Vie ne me fait pas peur (1999)). While the social realism that informed those films continues to fuel the works of some prominent film directors from the 2000s' (Abdellatif Kechiche's L'Esquive (2003), Laurent Cantet's Entre les murs (2008)), new ways of understanding youth are emerging. With their intimate coming-of-age stories, directors such as Mia Hansen-Løve (Tout est pardonné (2007),Le Père de mes enfants (2009), Un Amour de jeunesse (2010)), Céline Sciamma (Naissance des pieuvres (2007), Tomboy (2011), Bande de filles (2014)), Sébastien Lifshitz (Presque rien (2000), Wild Side (2003), Plein sud (2007)) or Thomas Cailley (Les Combattants (2014)) operated a shift of narratives to focus on subject formation and the inherent opacity and ambiguity of the adolescent body.
A similar interest can be found in the Francophone world, with directors like the Dardenne brothers and Xavier Dolan placing youth at the heart of their narrative and aesthetic concerns, while North-African directors like Moufida Tlatli (Les Silences du palais (1994), La Saison des hommes (2000)), Lyes Salem (Marquerades (2008), The Man from Oran (2014)) and Merzak Allouache (The Repentant (2012)) resort to youth narratives to revisit the history of their country and question some of its founding myths, as well as to expose its current political and religious unrest. By rejecting any attempt to idealize this transitional time in a person's life, these films invite us to experience the hardships, fears and uncertainties of youth and restore subjectivity as the founding principle of their work.
How does youth live today? How do cinematic representations of youth offer a valuable insight into a culture? How can cinema offer alternative ways to think about the complexity of youth? These are some of the questions we hope to address in this volume. We are looking for articles that will offer new and invigorating perspectives on the works of both well-established and emerging directors by showcasing the various ways in which contemporary French and Francophone cinema (from the 1990's to the present) has been challenging preconceived ideas about youth.
 
We welcome submissions that address (but are not necessarily limited to) the following topics:
1.    The analysis of a specific filmmaker's body of work.
2.    The construction of masculinity and femininity: How do films question gendered roles, and to what effect?
3.    The depiction of sexuality and gender: How do films challenge traditional representations of sexuality and gender? What are the different narrative and/or aesthetic strategies involved to disrupt traditional views of sexuality and gender?
4.    Youth and the concept of "film genre": Do films favor specific genres and/or generic codes to convey their story? Are we witnessing the emergence of "sub-genres" in connection with the question of youth? 
5.    Youth and the questions of race, ethnicity and religion.
6.    Problematic youth: How do films portray outcasts, offenders and criminals? What do these portrayals of youth tell us about their respective cultures? 
7.    Coming-of-age narratives, the treatment of friendship and/or romance.
Calendar:
- Abstract proposals of no more than 700 words and including a short biography should be sent to Dr. Romain Chareyron (roc104@mail.usask.ca) and Dr. Gilles Viennot (gviennot@uark.edu) by September 30th, 2017.
-Selected participants will be contacted by October 15th, 2017
-The final version of articles should be submitted by January 31st, 2018
Articles must be 5000-7000 words (bibliography and footnotes included) and follow the MLA formatting guidelines. 
Contact Info: 
Dr. Romain Chareyron (University of Saskatchewan) and Dr. Gilles Viennot (University of Arkansas)
*
"Edinburgh University Press" has expressed great interest for the volume, and the editors are expecting a late 2018 release.