Actualité |
Appels à contribution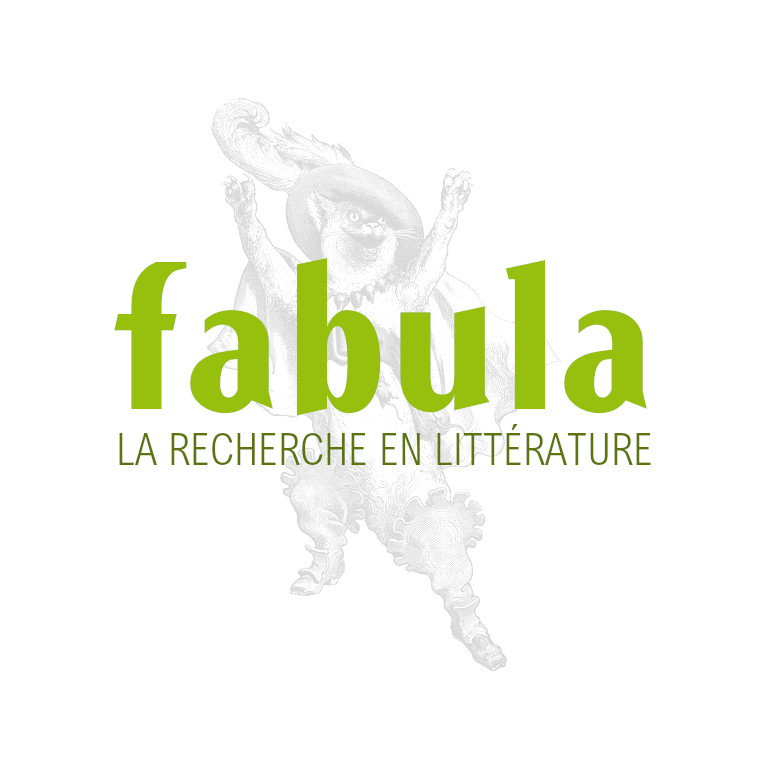 Shakespeare on the Arab Stage
Le 31 janvier 2010
Prague , July 17-21, 2011

Prague , July 17-21, 2011

Seminar: Shakespeare on the Arab Stage

In many Arab countries, top directors and playwrights have appropriated Shakespearean characters and/or plots to produce original theatrical works. Their plays range from parody and pastiche to metatheatrical reflection, political satire, and even tragedy. Such work is now gaining prominence in the West as well as in the Arab world. For instance, an Iraqi dramatist's adaptation of Hamlet received a rehearsed reading at the 8 th World Shakespeare Congress in 2006. The same year, an "Arab" version of Richard III was commissioned by the Royal Shakespeare Company, later touring to several European countries and the United States .

Building on the enthusiasm and questions sparked by the Arab Shakespeare panel at the previous World Shakespere Congress ( Brisbane , 2006), this seminar will explore the diverse dramatic adaptations of Shakespeare that have flourished in the Arab world in recent years. Participants are invited to:

• Analyze one or more Arab/ic productions or adaptations of Shakespeare plays (19 th - or 20 th -century or contemporary).

• Consider the production and/or reception contexts of one or more Arab/ic Shakespeare appropriations.

• Contribute to a discussion that aims to develop a typology or map of Arab Shakespeare appropriation more broadly. Given the perfectly naturalized status of Shakespeare's plays in some Arab theatre cultures and their "foreigner" status in others, what generalizations about "Arab" Shakespeare should be made or avoided?

• Help pinpoint some relevant paradigms for theorizing this young but growing sub-field of Shakespeare studies. In particular: is "intercultural appropriation" a fruitful theoretical approach at all?

Background

Until recently, scholars of "worldwide Shakespeare appropriation" have known little about such work. For decades, the Arab world went largely unnoticed in the numerous edited volumes on "intercultural" or "foreign" Shakespeare; Arab scholars at international Shakespeare conferences were a rare sight. When scholars in the West did bring "Arab Shakespeare" to their colleagues' attention, they presented it almost as a novelty. (Sometimes they did not hesitate to draw easy laughs by invoking the old joke that Shakespeare was really a crypto-Arab, "Shaykh Zubayr.") Only in the past few years has this situation begun to change, with well-received studies on and productions of Arabic Shakespeare-related plays. This seminar will celebrate that change and build on it, asking what the study of Arab Shakespeare can bring to the study of international Shakespeare appropriation more broadly.

Co-organizers:

Rafik Darragi is a critic and novelist based in Paris . Born in Tunisia , he holds a PhD in English from the Sorbonne-Paris IV. A former professor at the University of Tunis and director of the Bourguiba Institute of Modern Languages, he was granted in 1996 the Tunisian National Education Reward. Rafik Darragi is the author of several books and articles. A member of the ISA Executive committee and a correspondent for the World Shakespeare Bibliography, he contributed the "Arab world" entry to the Oxford Companion to Shakespeare (OUP 2001). He chaired the Arab Shakespeare panel at the VIII World Shakespeare Congress in Brisbane . With Margaret Litvin, he is the co-author of the "Arab Shakespeares" entry in the forthcoming Shakespeare Encyclopedia ( Greenwood ). He can be reached at rdarragi@gmail.com
Margaret Litvin is assistant professor of Arabic and Comparative Literature at Boston University . She holds a PhD in Social Thought from the University of Chicago (2006) and a BA in Humanities from Yale University (1995). Her book manuscript, Hamlet's Arab Journey: Adventures in Political Culture and Drama, is under contract at Princeton University Press. Her articles and reviews have appeared in the Journal of Arabic Literature , the Shakespeare Bulletin , PAJ , and Ecumenica ; she guest-edited an issue of Critical Survey (December 2007) devoted to Arab Shakespeare appropriations. She can be reached at mlitvin@bu.edu and arabshakespeare.blogspot.com.


adresse
Prague , July 17-21, 2011