Agenda |
Évènements & colloques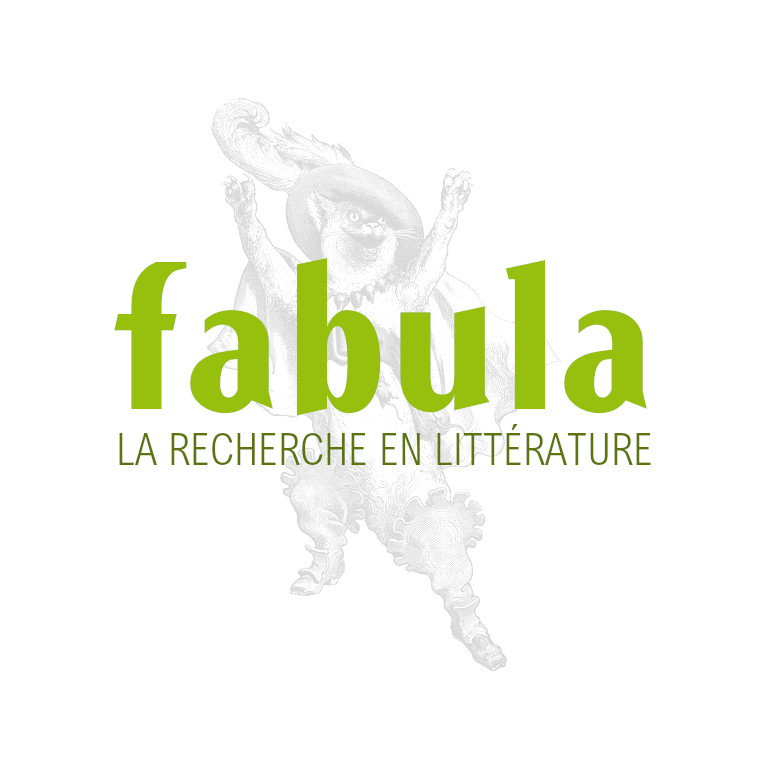 Space, Time and Language in Plutarch's Visions of Greek Culture
Du 16 mai 2014 au 18 mai 2014
European Cultural Centre of Delphi, Greece
10th Congress of the International Plutarch
Society Space, Time and Language in Plutarch's Visions of Greek Culture
Programme
Friday, 16 May 2014
8:30-9:30     Registration
9:30-10:00    Welcome and introduction by the organisers

10:00-11:30 Session 1: Approaching space, time, and language in Plutarch's visions of Greek culture (D)
10:00-10:30 Chris Pelling (Oxford): Space-travelling in Plutarch

10:30-11:00 Joseph Geiger (Jerusalem): Greeks and the Roman past in the Second Sophistic: The case of Plutarch

11:00-11:30 Judith Mossman (Nottingham): Plutarch and the alphabet
 
11:30-12:00 COFFEE BREAK
 
12:00-13:30
Session 2: Landscapes and memory (D)
Session 3: Landscapes of war (L)
Session 4: Geographical and archaeological perspectives (G)
Session 2
12:00-12:30  Françoise Frazier (Paris Ouest-Nanterre La Défense, Institut Universitaire de France): Can we speak of a "monumental landscape" of Athens in Plutarch's work?
12:30-13:00  Christophe Chandezon (Montpellier): Plutarch and the Boiotian landscapes as tools for recording Greek, Roman, ethnic, civic and familial memories
13:00-13:30 Devin Oliver (Edinburgh): Battleground and stepping stone: Syracuse and Sicily in Plutarch's 'Parallel Lives'
Session 3
12:00-12:30 Sophia Xenophontos (Brussels): The military field as a space of interaction between Greeks, Romans, and barbarians
12:30-13:00 Nikos Charalabopoulos (Patras): Thermopylae as chronotope: Plutarch's narrative of the battle of 191 BC
13:00-13:30 Joshua Pugh Ginn (Cambridge): Plutarch and the advent of Hellenism in Rome
Session 4
12:00-12:30 Carlos Alcalde Martín (Málaga): Autopsía cases and its functions in Plutarch's 'Parallel Lives'
12:30-13:00 Elias Mariolakos (Athens): Are the geographical descriptions of Plutarch correct? A geomythological approach
13:00-13:30 Anastasia Baukova (Lviv): Archaeology in the ancient world: reconstructed time and the world in Plutarch's 'Vitae Parallelae'
13:30-15:00    LUNCH

15:00-16:30
Session 5: Plutarchan symposia I: exploring the past  (D)
Session 6: Plutarchan symposia II: conversing with the Other (L)
Session 7: Visions of Sparta  (G)
Session 5
15:00-15:30 Frances B. Titchener (Utah State): Dinner with Plutarch: what happens in Chaeronea stays in Chaeronea
15:30-16:00 A. G. Nikolaidis (Crete): Past and present in Plutarch's 'Table Talks'
16:00-16:30 David F. Driscoll (Stanford): Plutarch for the pepaideumenoi: Homeric scholarship and 'Table-Talk' I.2
Session 6
15:00-15:30 Daniel Richter (California): Who is the God of the Jews?  Syncretism and cosmopolitanism in Plutarch's 'Table Talks'

15:30-16:00 Anna Ginestí Rosell (Eichstätt-Ingolstadt): Disturbed community: dynamics of conversation in Plutarch's 'Quaestiones Convivales'

16:00-16:30 Michiel Meeusen (Leuven): Egyptian knowledge at Plutarch's table: out of the Question?
Session 7
15:00-15:30 Evangelos Alexiou (Thessaloniki): The divisions of Greek culture in Plutarch: cultural topoi in biographical practice
15:30-16:00 Michele Lucchesi (Oxford): Biographies without history: time-less Sparta in Plutarch's 'Apophthegmata Laconica'
16:00-16:30 Eran Almagor (Ben Gurion): Greatness measured in time and space: the 'Agesilaus-Pompey'

16:30-17:00   COFFEE BREAK
 
17:00-18:30
Session 8: Facets of the Athenian statesman (D)
Session 9: Models of the statesman across time (L)
Session 10: Spaces of religious interaction (G)
Session 8
17:00-17:30 Gabriela Vanotti (Piemonte): Plutarch and the Athenian demagogues
17:30-18:00 Athena Papachrysostomou (Patras): Mapping the Athenian democracy: from Theseus to Ephialtes through Plutarch's eyes
18:00-18:30 Ana Ferreira (Porto): Pericles: the Athenian statesman as the result of past and present interaction
Session 9
17:00-17:30 Federicomaria Muccioli (Bologna): Revisiting the Greek past: Plutarch's archaic tyrants
17:30-18:00 Susan Jacobs (Columbia): Creating models for the 'politikos' under Rome
18:00-18:30 Andrea Catanzaro (Genoa): Astronomical and political space: the course of the sun and the power of the statesman in Plutarch's 'Ad Principem Ineruditum' and in the III 'Discourse on Kingship' of Dio Chrysostom
Session 10
17:00-17:30 Frederick E. Brenk (Pontifical Biblical Institute, Rome): Space, time, and language in 'On the Oracles of Pythia'
17:30-18:00 Michael Lipka (Patras): Individuated gods and sacred space in Plutarch
18:00-18:30 Elsa Giovanna Simonetti (Padova): The value of the past for the present and the future: a view on Plutarch's account of divination 
 
20:00  CONFERENCE DINNER


Saturday, 17 May 2014

9:00-10:30
Session 11: Philosophical dimensions (D)
Session 12: Cultural/religious (re)constructions (G)
Session 11
11:30-12:00 Aurelio Pérez Jiménez (Málaga): Espacios imaginarios en Plutarco: Interpretación místico-literaria de la superficie celeste de la luna ('De Facie' 944C-945B)

12:00-12:30 Alexei V. Zadorojnyi (Liverpool): Mind the store: the concept of tamieion in Plutarch

12:30-13:00 Israel Muñoz Gallarte (Córdoba): 
The origin of Plutarch's souls in context
Session 12
9:00-9:30 Marta González (Málaga): Human sacrifices in Plutarch's 'Lives': an intercultural and diachronic approach

9:30-10:00 Magdalena Myszkowska-Kaszuba (Wrocklaw/Liverpool): The Spartan mother like the Roman mother. Remark on a cross cultural notion of mother in Plutarch

10:00-10:30 Josep Antoni Clúa Serena (Lleida): On religious vocabulary in Plutarch ('Lives' and 'Moralia'): animals as metaphors and religious symbols in a real or mythological landscape
10:30-11:00 COFFEE BREAK
 
11:00-12:30
Session 13: Language and narrative technique (D)
Session 14: Attitudes to the Greek language (G)
Session 13
11:00-11:30 Tim Duff (Reading): Plutarch and tense: the present and imperfect
11:30-12:00 Chris Chrysanthou (Oxford): Introducing myself, introducing my narrative….' Aspects of Plutarch's narratorial self-projection in the prologues to the 'Parallel Lives'
12:00-12:30 Elisabetta Berardi (Torino): Koiné versus Atticism: profiles of evolution in Plutarch's language (from 'De gloria Atheniensium' to 'De audiendo')
Session 14
11:00-11:30 Larry Kim (San Antonio/Heidelberg): Plutarch on 'archaic' oracles: obscurity, ambiguity, tyrants, and colonization 

11:30-12:00 Katarzyna Jazdzewska (Warsaw): Plutarch and the Greek language in the 'Aetia Graeca'

12:00-12:30 José Vela Tejada (Zaragoza): Plutarch and the μίμησις τῶν ἀρχαίων: atticism and koinē
12:30-13:30 LUNCH

13:30-20:00  EXCURSION


Sunday, 18 May 2014

9:30-11:00
Session 15: Space and time configurations in the Lives (D)
Session 16: Aspects of linguistic use in the Lives (G)
Session 15
9:30-10:00 Craig Cooper (Lethbridge): Geography and place in the 'Lives of Theseus and Romulus'
10:00-10:30 Kale Coghlan (Laval): Ptolemy I Soter and Cleopatra XII in the 'Lives of Demetrius and Antony': from Greek to Egyptian.
10:30-11:00 Lucy Fletcher (Reading): Time, space and language in Plutarch's 'Life of Nikias'
Session 16
9:30-10:00 Ioannis Tsakiridis (Liverpool): The language of time in Plutarch's 'Aratos'

10:00-10:30  Myrto Aloumpi (Oxford): Re(de)fining philotimia: from Plutarch to Demosthenes

10:30-11:00 Joaquim Pinheiro (Madeira-Coimbra): The concept of θηριώδης in Plutarch's 'Lives'
11:00-11:30 COFFEE BREAK
 
11:30-13:00
Session 17: Locality and cosmopolitanism (D)
Session 18: Reflections on the barbarian (G)
Session 17
11:30-12:00 Bram Demulder (Leuven): Is dualism a Greek word? Plutarch's dualism as a cultural phenomenon
12:00-12:30 Maria Vamvouri-Ruffy (Lausanne): The sky and the island as spatial paradigms of cosmopolitism in Plutarch's 'De exilio'
12:30-13:00 Katerina Oikonomopoulou (Patras): Space and the re-construction of the Greek past in Plutarch's 'Greek Questions'
Session 18
9:00-9:30 Paola Volpe Cacciatore (Salerno): I significati del termine xenos in Plutarco: lo 'straniero' nella realtà dell'Impero cosmopolita (The values of the term xenos in Plutarch' work: the foreigner in the imperial cosmopolitan context)
9:30-10:00 Delfim F. Leão (Coimbra): Plutarch on Alexander's behaviour towards the defeated barbarians
10:00-10:30 Dámaris Romero González (Córdoba): Barbarians and Greeks: cultural interactions
13:00-14:30 LUNCH
 
14:30-16:00
Session 19: Conversations with past authors I: Herodotus (D)
Session 20: Conversations with past authors II: historiographical sources  (G)
Session 19
14:30-15:00 Geert Roskam (Leuven): Patriotism, history, and Plutarch's moral agenda in 'On the malice of Herodotus'
15:00-15:30 José María Candau (Sevilla): Plutarch and ''intentional history''. The use of the past in 'De Herodoti malignitate'
15:30-16:00 Carmen Sánchez-Mañas (Zaragoza): Herodotus and Plutarch: a diachronic perspective on oracles
Session 20
14:30-15:00 Gosciwit Malinowski (Wrocklaw): ''Schwindelautoren" in Pseudo-Plutarch's 'Parallela Minora' and 'De fluviis'. Invention of fictitious authors as a model of interaction with the classical past

15:00-15:30 Francisco J. González Ponce (Sevilla): Sylla's myth and Plutarch's possible debt to periplographic literature
15:30-16:00 Jack Wolfgang Geronimo Schropp (Innsbruck): nonnulli graecorum […] tradiderunt (Suet. Iul. 52,2): did Suetonius know Plutarch's Life of Caesar?

16:00-16:30 COFFEE BREAK
 
16:30-17:00
Session 21: Embedding traditions (D)
Session 22: The legislator in space and time (G)
Session 21
17:00-17:30 Johann Goeken (Strasbourg): Plutarch and the rhetorical tradition of the 'Symposium'
17:30-18:00 José Antonio Fernández Delgado & Francisca Pordomingo (Salamanca): Convivial quaestiones or theseis?
18:00-18:30 Antonietta Gostoli (Perugia): Glaucus of Rhegium: an ancient source from Magna Graecia in Ps.Plutarch's 'De musica'
Session 22
17:00-17:30 Paolo Desideri (Florence): Solon on the road

17:30-18:00 Alia Rodrigues (Coimbra/Oxford): The figure of the nomothetēs in Plutarch: a timeless statement of authority

18:00-18:30 Isha Gamlath (Kelaniya): The legislator and the transmission of Plutarch's vision of allegory to Greek cultural history: testimony of the 'Moralia' and the 'Lives'

18:30-19:30
Closing  lecture: Suzanne Said (Columbia): The setting of Plutarch's dialogues
Closing discussion
 
adresse
European Cultural Centre of Delphi, Greece